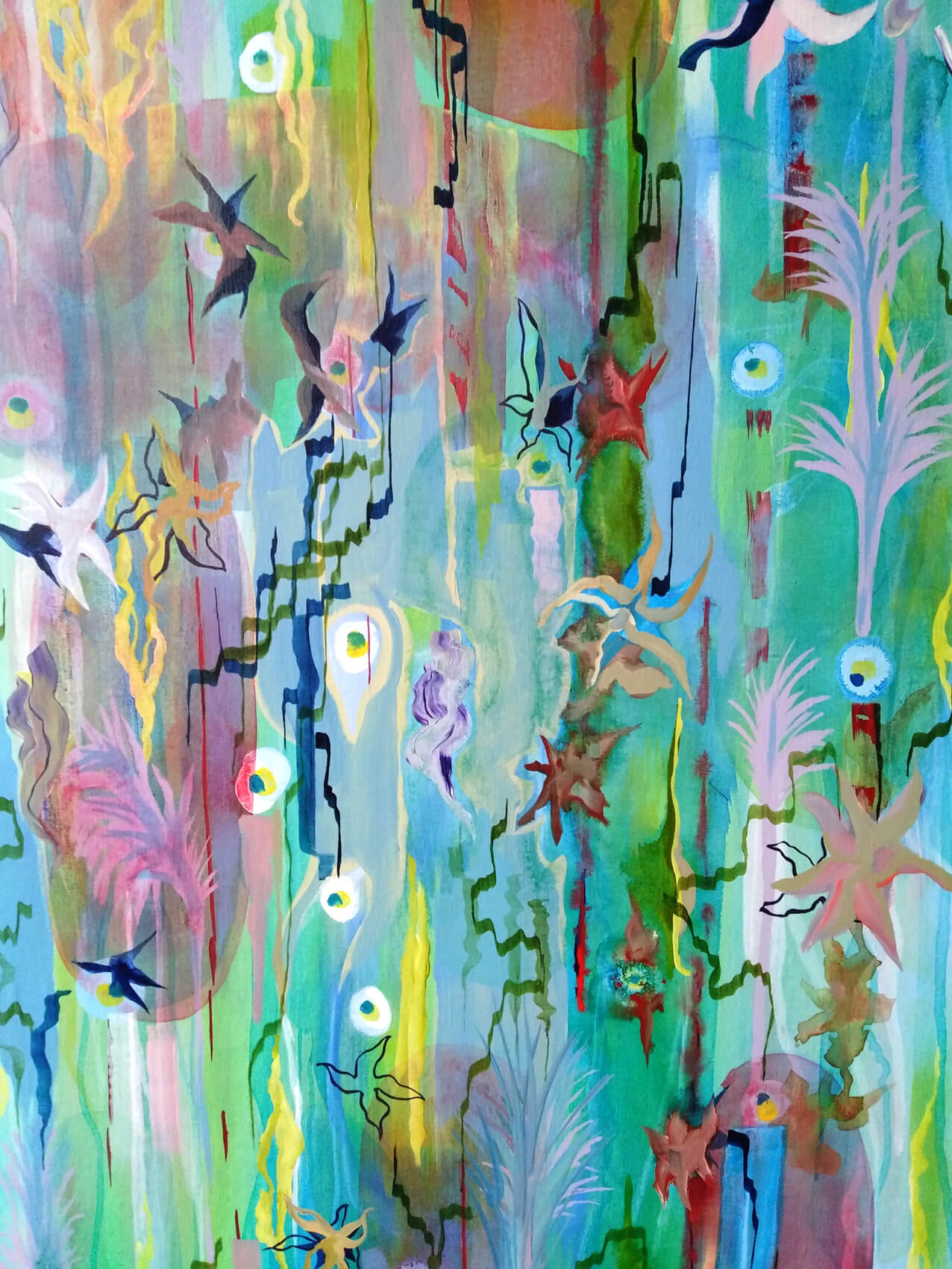 canvases
Art stimulates your imagination and creates change

My mission is to touch and move people by art
I translate emotions into modern art, also on canvas. Abstraction, color, nature and humanity. I have been painting with these elements for >30 years. Take a dive and let yourself be touched.
Looking back on the development of my recent art, the Panta Rhei 2017 series, followed by the Resonance 2018 series, has been the prelude to my current reliëfs made of recycled Plexiglas. Nice to see afterwards what already announced itself in the beginning.
A small selection of paintings on linen or polyester canvas can be seen here. Wall-filling color explosions for a bold statement. Medium sized canvases that fit on any wall. And small canvases for small walls.
All art is for sale.
Large canvases or 1 museum wall can also be rented.
Renting

Grote schilderijen
Wand met kleintjes
In addition to purchasing, the large canvases can also be rented temporarily. Your own museum wall with small paintings is also beautiful. Choose the number of little ones: 3, 5 or 9.
I will send a series to choose from to your taste.
Renting is flexible, per month. Rental prices are below the paintings. Download the rental information here.
Contact us for more information.
Studio visit is possible by appointment.
> Click on the artwork
for more info and to order