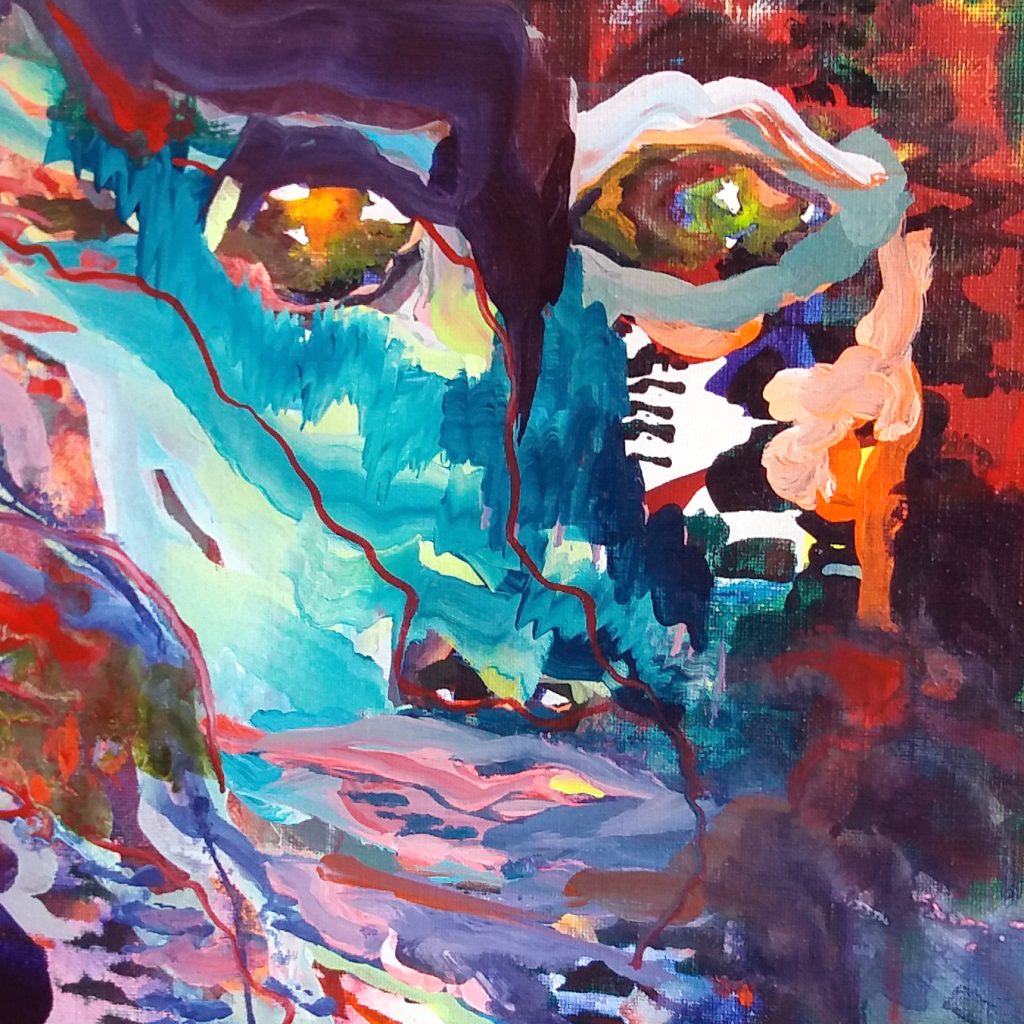 Panta Rhei series contains large and small paintings on canvas. In an abstract way I represent the theme Panta Rhei, in other words everything flows.
The inspiration for this large canvas is a river, in which you see a lot carried along and reflected. Literally: Plants, colors and brilliance. Figurative: Parts from the past.
What is close to us flows quickly on the surface. Deeper affairs, already at a slower pace. And in the deepest regions, elements are still slowly moving along, which no longer have such an influence.
In retrospect, the Panta Rhei 2017 series, followed by the Resonance 2018 series, was the prelude to my reliefs from recycled plexiglass, since 2019.
Photo below: In 2018 my work was shown on Pampus during an open air festival.
Abstract large canvas, which fits well in a living room and gives the room a mature look.