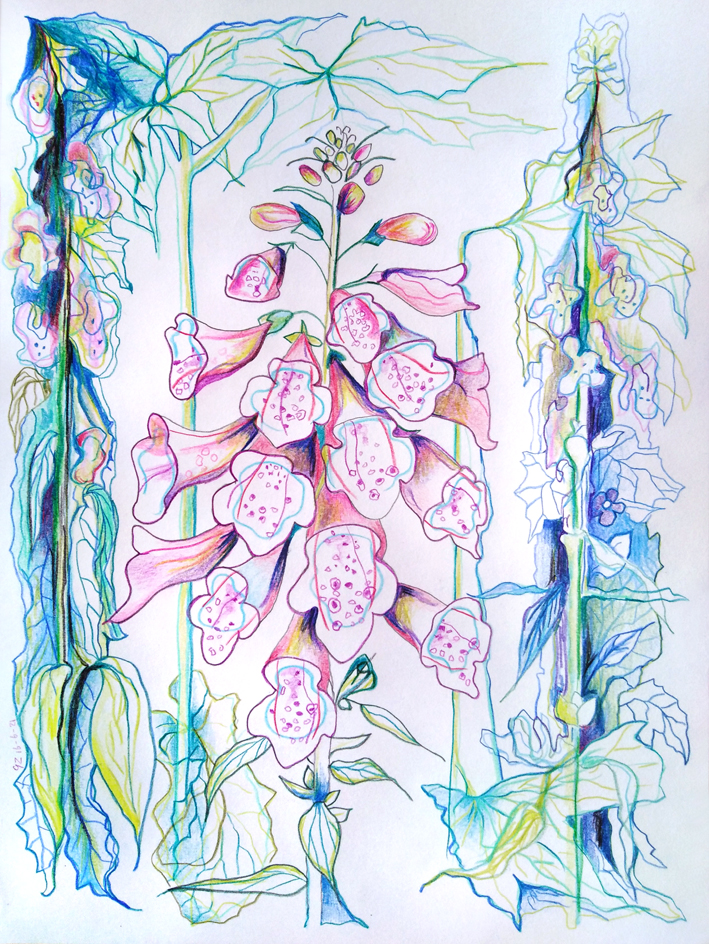 studies after nature
Nature is my studio
En Plein Air means drawing and painting outside, in nature I look for inspiration in wilder locations, not raked environments. Such as dunes, forests, parks, but also vegetable gardens, flower gardens and in my own backyard.
Studying outside is great. Precisely because of the circumstances that do not always cooperate. The weather and constantly changing light. Animals, insects and people around you. I look for this changeability in all my art.
Since 2017 I have been working in nature for a few months a year. I use the studies as inspiration for my abstract large works of art. But they also stand alone.
I am a nature lover. Wherever I am, I see nature. City nature, fragmented, all around you. On a journey, rugged nature to lose yourself in, overwhelming and wide. Gardens as a private oasis, a hidden place. Growth, bloom and decay… nature offers it all. Chaos, details, structures, lines, colour, light… it remains an endless source of inspiration.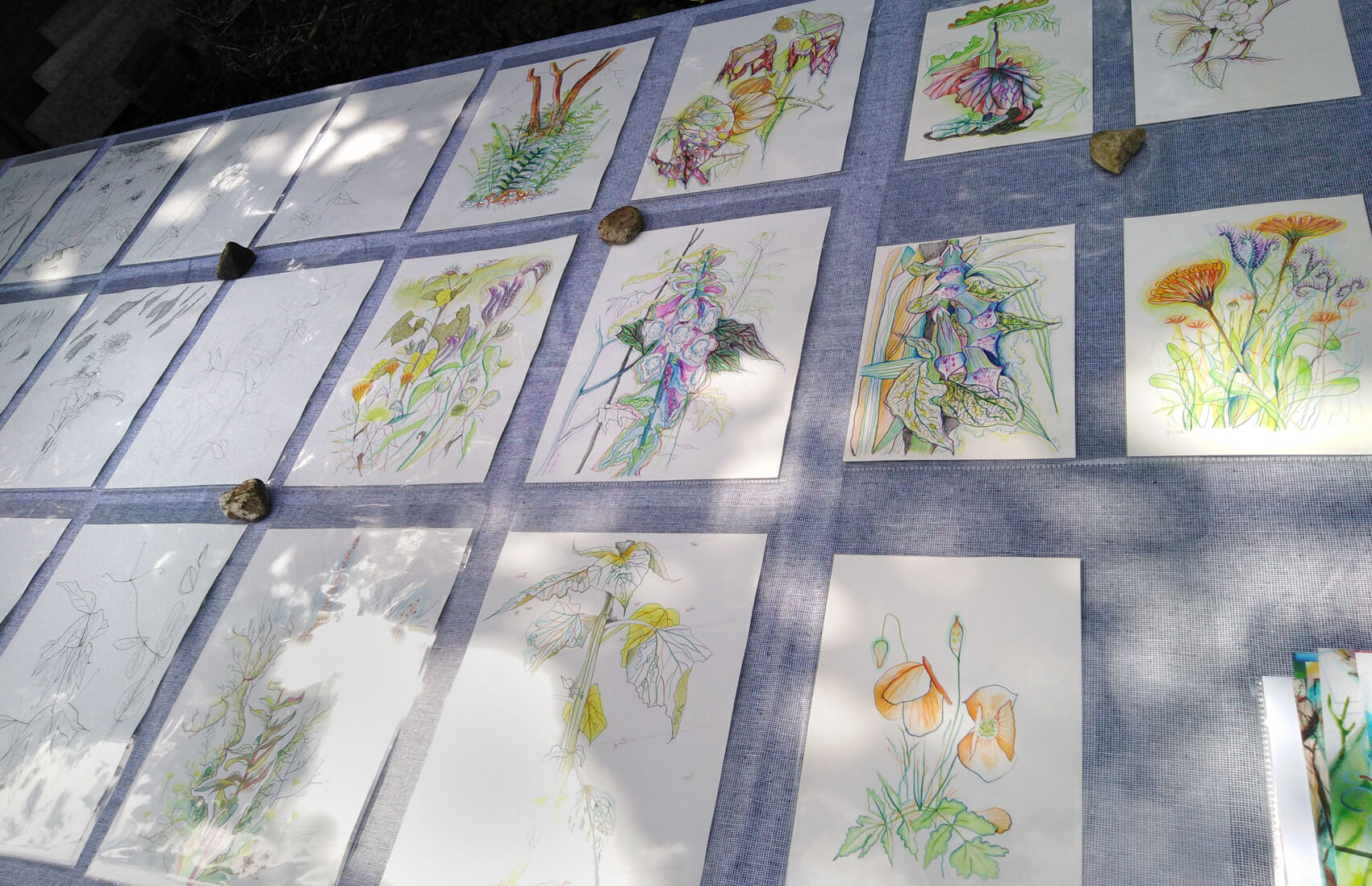 Commissioned

Made directly in nature
You can also send me on assignment to a favorite nature reserve or subject. Technique and dimensions are of your choice. I will provide a frame upon request.
> More information? Contact us.
> View En Plein Air art below.
Click on the image for detailed information and ordering.