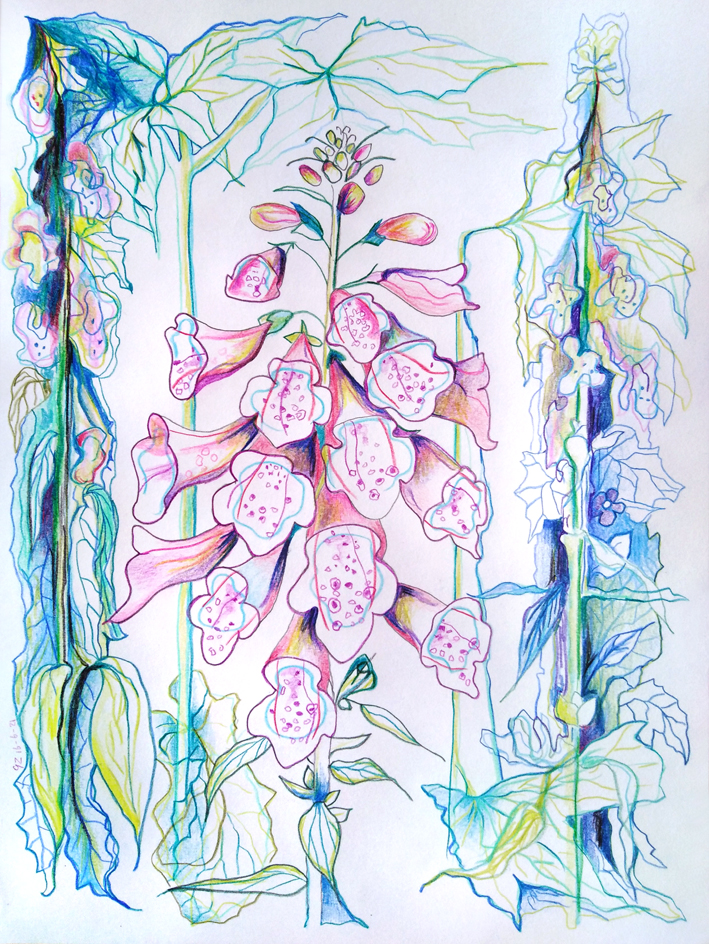 studies after nature
Nature is my studio
En Plein means drawing and painting in the open air.. I look for inspiration in nature. I study light, movement, growth and changes. To further apply in my free work: wall sculptures made of recycled plexiglass and (large) paintings.
My preference is wilder locations, not raked environments. Like the dunes, forests, banks. But also vegetable gardens, flower gardens, the park and in your own backyard.
Studying outside is great. Especially because of the constantly changing circumstances. Weather. How the light changes through the day and in the seasons. Movements of wind on the water and in trees. Cycles of growth, flowering, decay and rest.

Metaphors for how we live abound in nature. Mobility that I look for in my art.
Since 2017 I work En Plein Air a few months a year. The studies also stand alone and are for sale as originals. Since the beginning of 2023 also as a blowup as a poster.
I am a nature lover. Nature is an endless source of inspiration and representation of our inner self. Wherever I am, I see nature. Fragmented in the city. On a journey, rugged nature to lose yourself in, overwhelming and wide. Gardens as a private oasis with hidden places.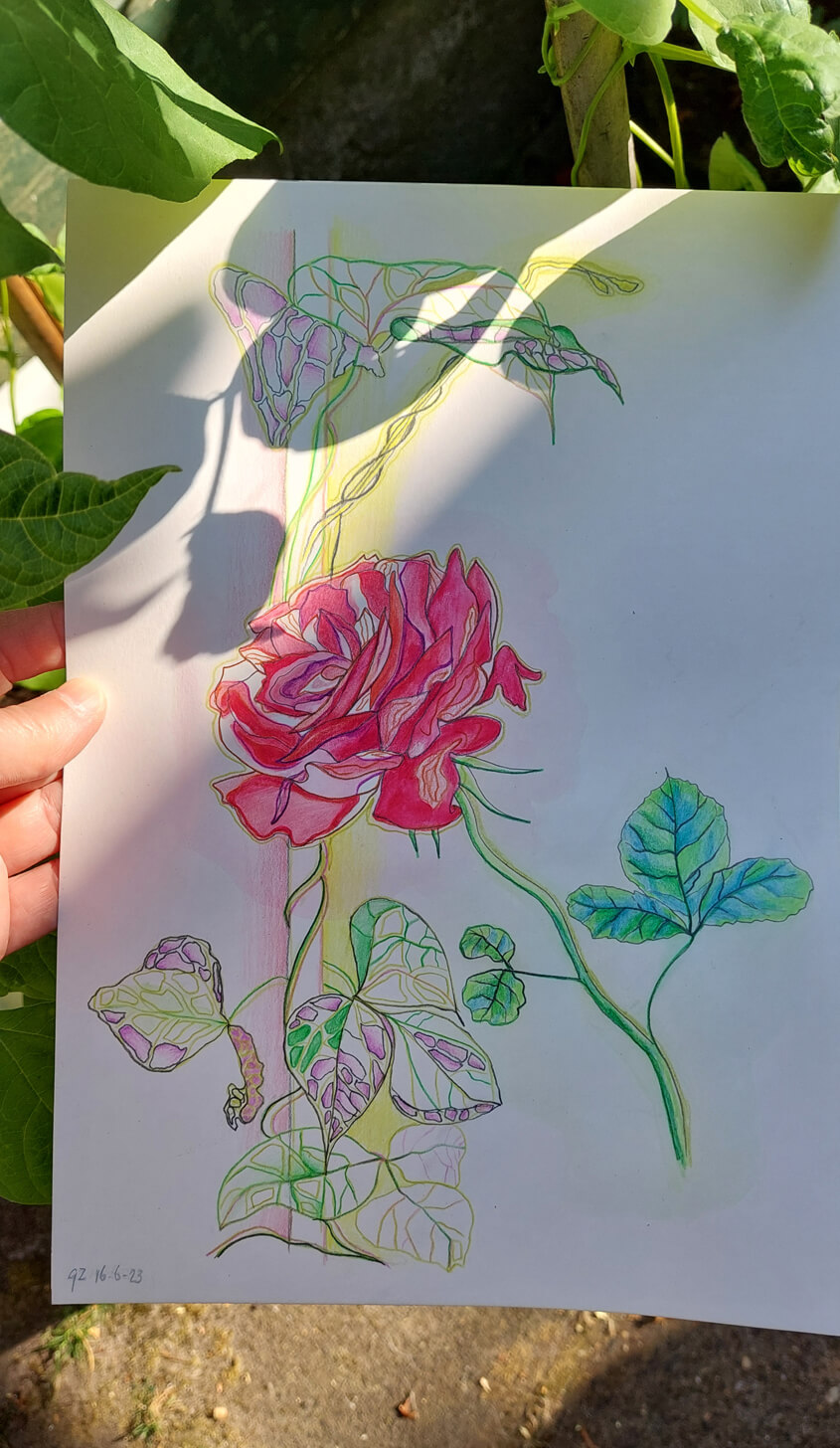 Unique

Drawings and Paintings
Some artworks made in nature are listed below. There is more choice in the studio. Or visit one of the exhibitions.
Reproductions

XL Prints of En Plein Air drawings
A refined drawing blown up to a very large size! Beautiful ready-made wall decoration for a modern interior. Series of posters will be expanded in 2023.
Commissions

Your favorite nature subject imagined by me
Contact us for more information.
Studio visit is possible by appointment.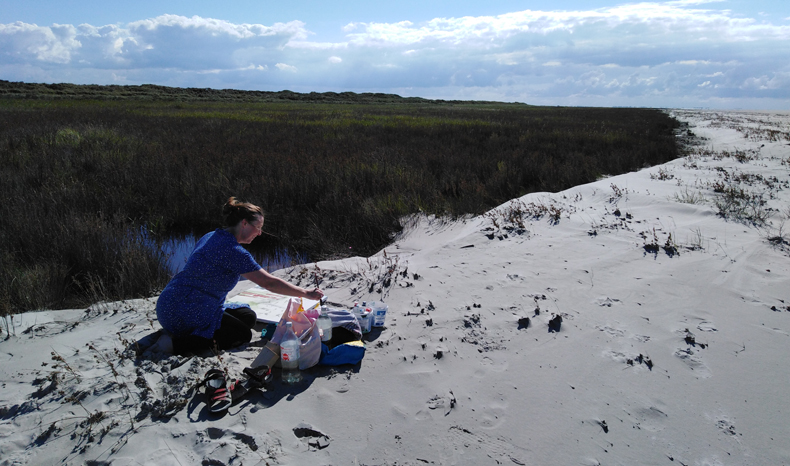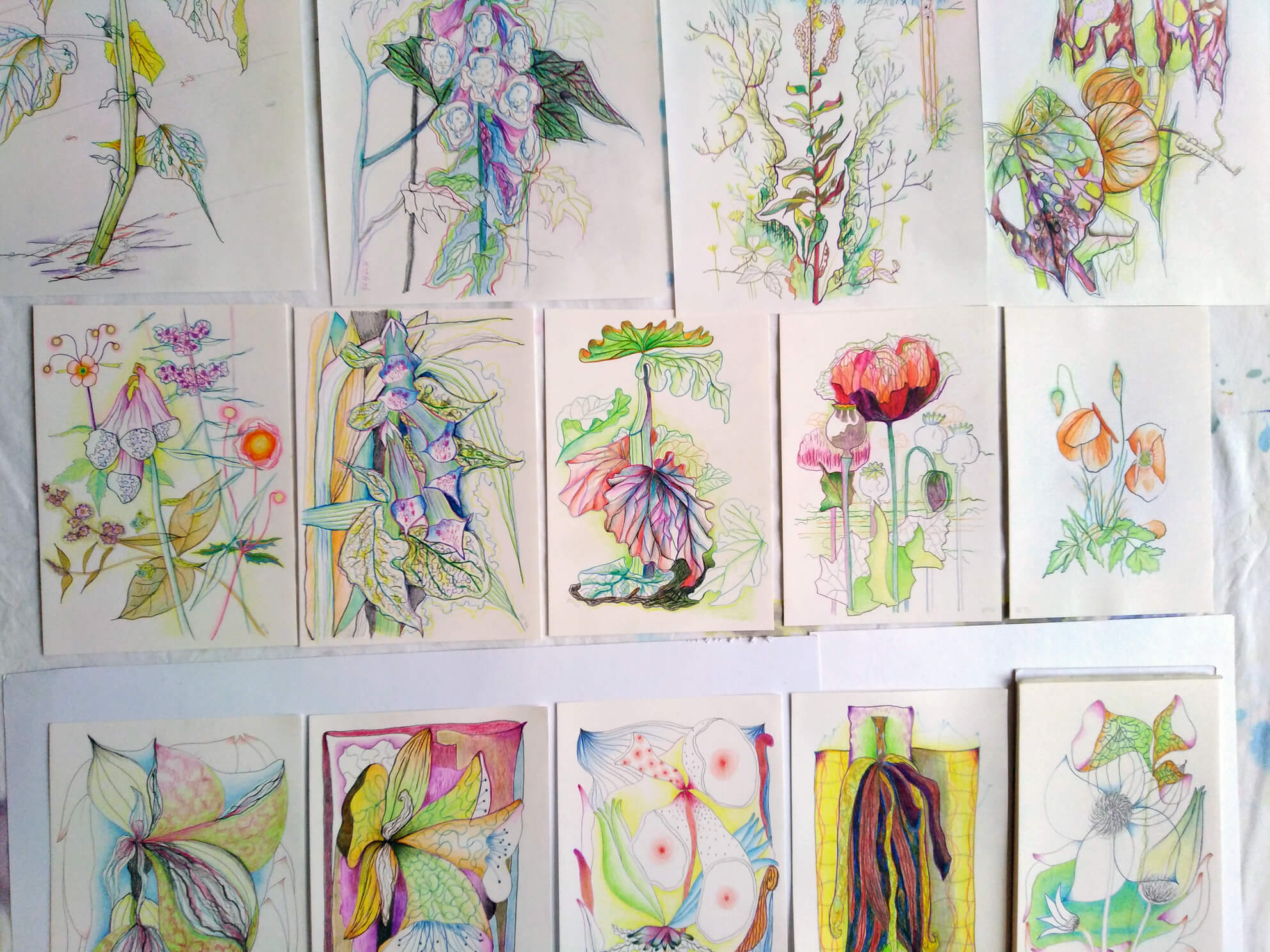 > Click on the artwork
for more info and to order