ORDER ART
Info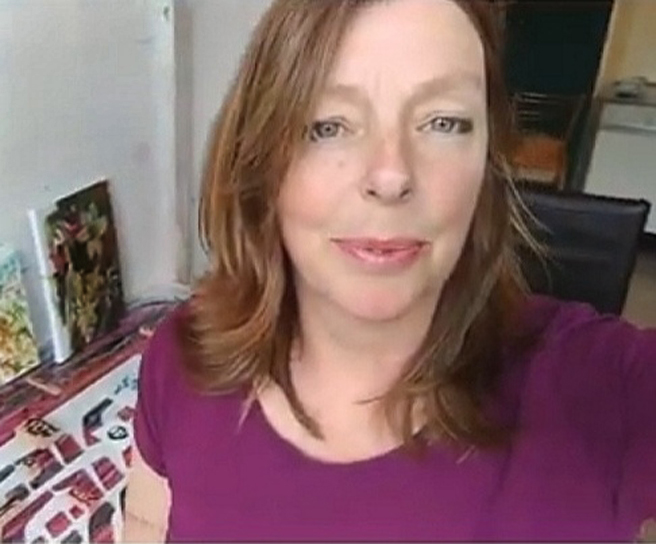 Buy
Rent
Commissioned
> You can buy directly via ART.
As well as in the studio in Amsterdam and at exhibitions.
> You can also rent it, only larger canvases.
Renting is flexible, per month. The prices are listed with the paintings on this site.
Download the rental information here with some savings.
> Art gifts < € 100,-can be found on this page
The offer changes regularly.
> Prices are
– Including taxes in Holland
– Excluding shipping costs
– Excluding framing
Shipping costs
The work will be shipped or can be picked up in my studio in Amsterdam. Shipping costs are for the customer and will be calculated separately. We will discuss this separately when purchasing a work. Contact us.
Framing
The reliëfs and canvases are ready to hang, but without a frame. A frame is not necessary for large work. With smaller work it gives a work of art more body and it can be beautiful. A frame is sensitive to taste and fits both the work of art and the space where it will be hung. I regularly have art framed and I like to take care of this. Contact us.
1 week on sight, service
A work can be taken on sight from the studio for 7 days, before a decision is made. Only in the Netherlands.
Right of return
With internet purchases, the legal right to return is 14 days after purchase. Money will be refunded as soon as the artwork is returned and without damage.
Pay
> Via the order button with iDEAL at each work of art. The invoice incl. taxes will be sent by email
> Paying in instalments is negotiable. PLease contact us separately for this.
> The artwork will be delivered as soon as the amount has been transferred.
Studio visits
> In Amsterdam Old South, near The Vondelpark.
> Also studio visits by videocall
Contact us for an appointment.
Damage
If damage occurs during the 7/14 day period, the work cannot be taken back. The total amount must be paid immediately.
Of course it almost always goes well and I am happy to offer the service 'at sight' and 'right of return'.
Commissioned
Quotations can be requested free of charge and without obligation.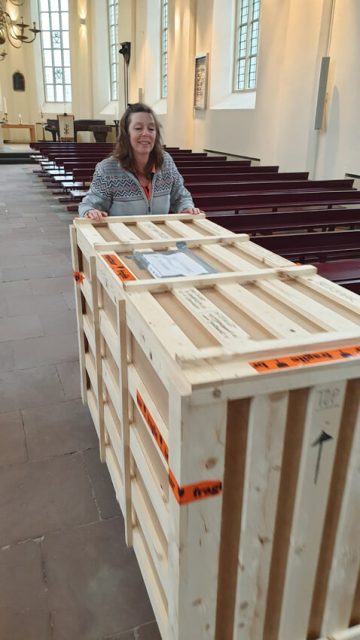 ART PRESENTS
< € 100
LIFE CYCLE
Small round reliëfs
€ 95,- p. piece

Limited series, numbered 1 to 50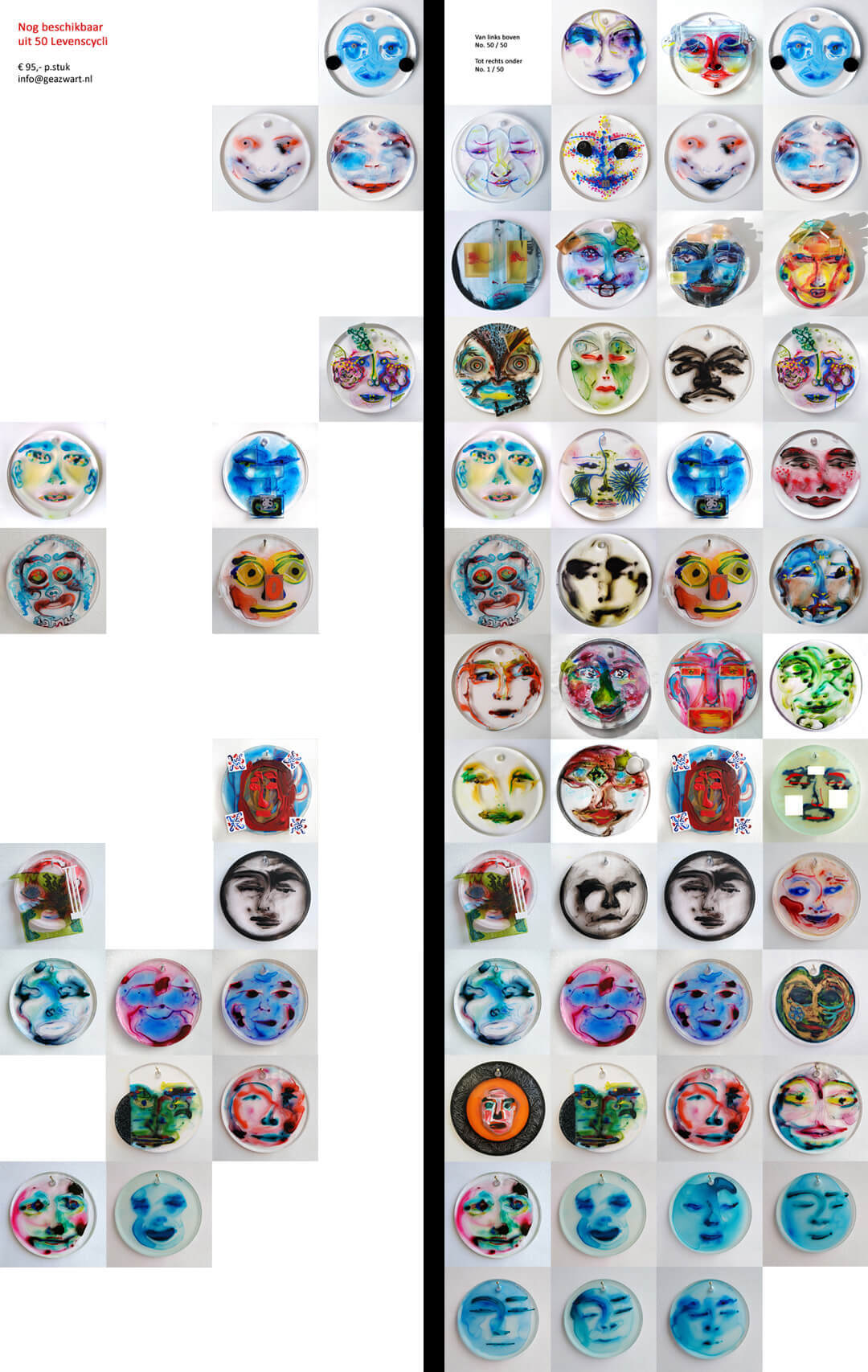 > LEFT- STILL AVAILABLE
> RIGHT- THE SERIES
Faces with mixed feelings,
at different life stages.
50 small experimental works of art made from recycled plexiglass. In the spirit of my large reliëfs, but small. For sale per piece.
> € 95,- each
> Ex. shipping costs
– Shipping costs are calculated separately, depending on the destination and quantity.
Collection in the studio is possible by appointment and is free, please contact us.
INFO
– Diameter 12,5 cm.
– Thickness approx. 1 – 4 cm.
– Hole: 0,8 cm. to hang on
– Recycled Perspex, modern art, hand painted
– Engraved signature
– Gea Zwart, 2019- 2021
Also view these works of art at Reliëfs
Contact us for more information.
---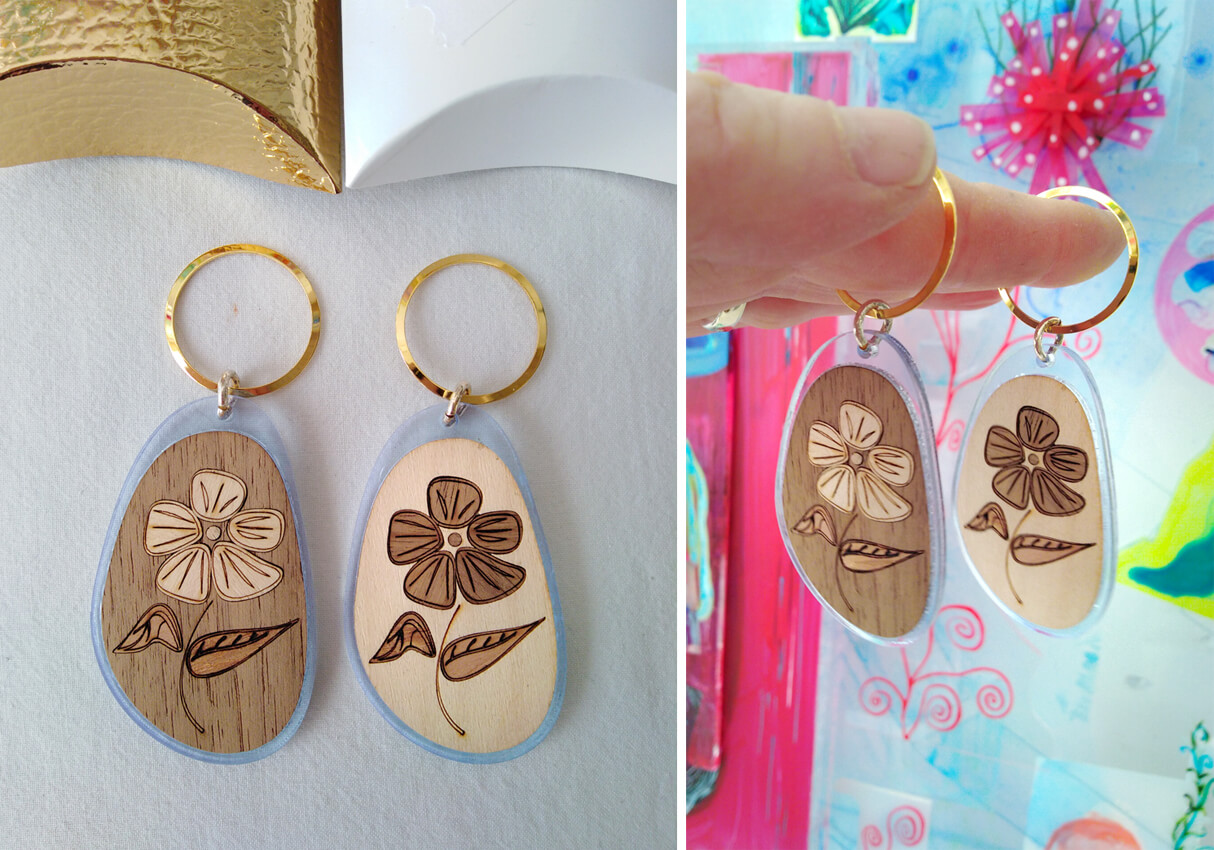 PARNASSIA
Jewelry, pendant
€ 40,- p. piece

Limited series, numbered 1 to 50
An applied work of art to wear
A beautiful piece of jewelry around your neck or that of your loved one.
Handmade from recycled materials. In line with my works of art, as jewellery. In cooperation with Studio Z-as.

The reason for the design was an En Plein Air painting session in the dunes, in a field with Parnassia flowers. We have translated this rare and protected flower in the Netherlands into a unique piece of jewelry.
> € 40,- each
> Ex. postage costs,
registered € 9.05 within the Netherlands
– Shipping costs are calculated separately, depending on the destination and quantity.
Collection in the studio is possible by appointment and is free, please contact us.

INFO
Material
– Hand inlaid wood veneer and plexiglass
– Woods: Maple, American Walnut and Cherry
– Plexiglas: Recycled, blue-purple, slightly transparent
– Sterling silver and gold-plated steel

Size
– 8 cm. total high and 3,3 cm. wide
– Pendant 5.5 x 3.3 cm, largest ring 2.5 cm. intersection
More info
– Choice of light or dark version. There is 1 version per issue
– The number and logo are engraved on the back
– Excl. necklace
– Incl. matching gift packaging, box