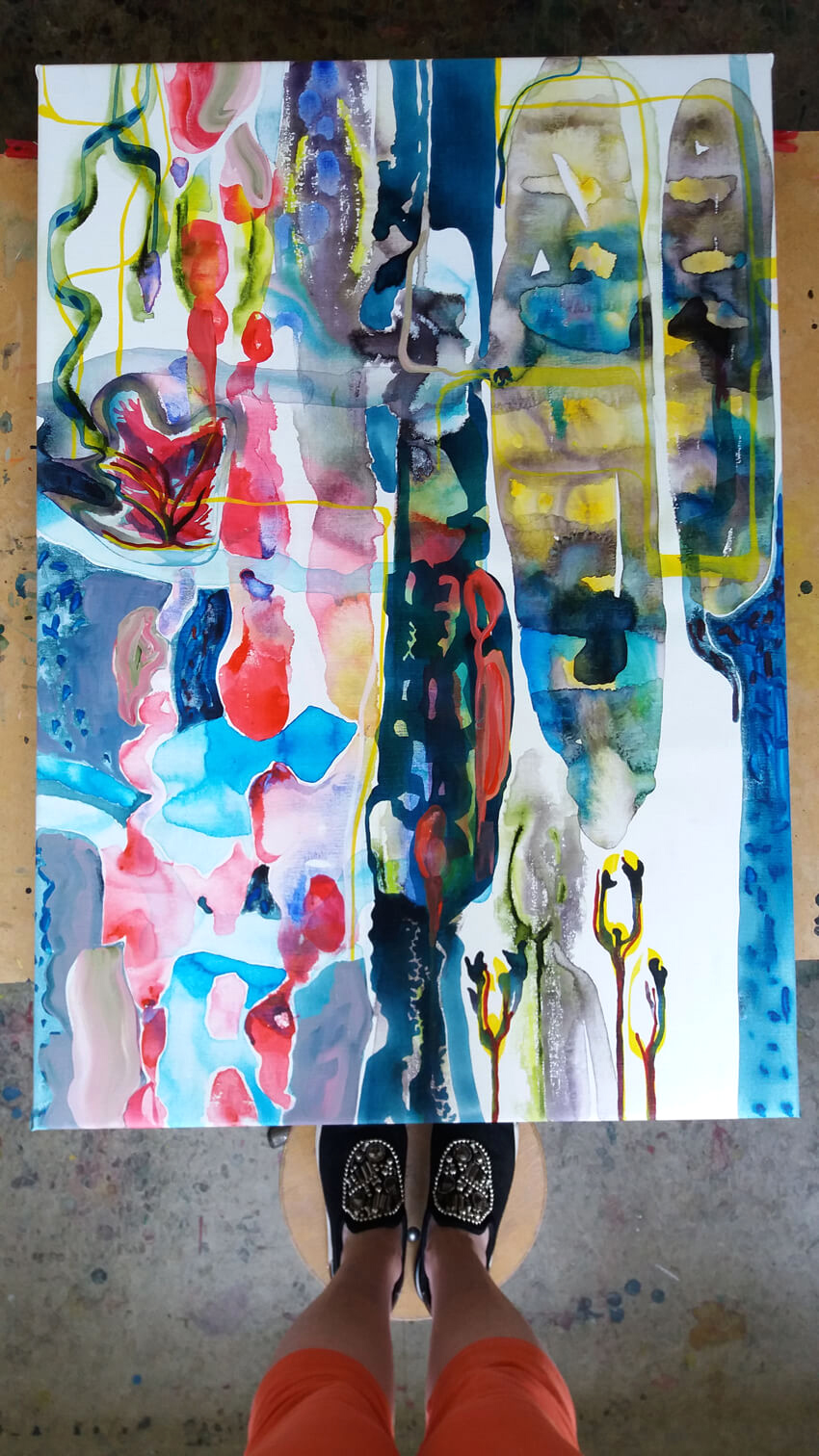 Resonance is a series of abstract works on canvas, from 2018.
Resonance is about the harmony or echo with things around you. People and environment. But also abstract, it is visual art after all. So form and contra form. Colors and contra colors. Action and reaction. Sound and communication. But also about nature, growth and flow. In short, let yourself be carried away.
Resonance follows the Panta Rhei 2017 series, they are very similar in approach. Only where Panta Rhei is based on water, Resonance has abstraction.
The series contains large and small canvases.
no. 2 (right in photo) originally formed a diptych with No. 3 (left in the photo), but they stand also on their own. One work is a reaction to the other, I made them one after the other.
Fairly large canvas, which fits well in a living room and gives the room a mature look.