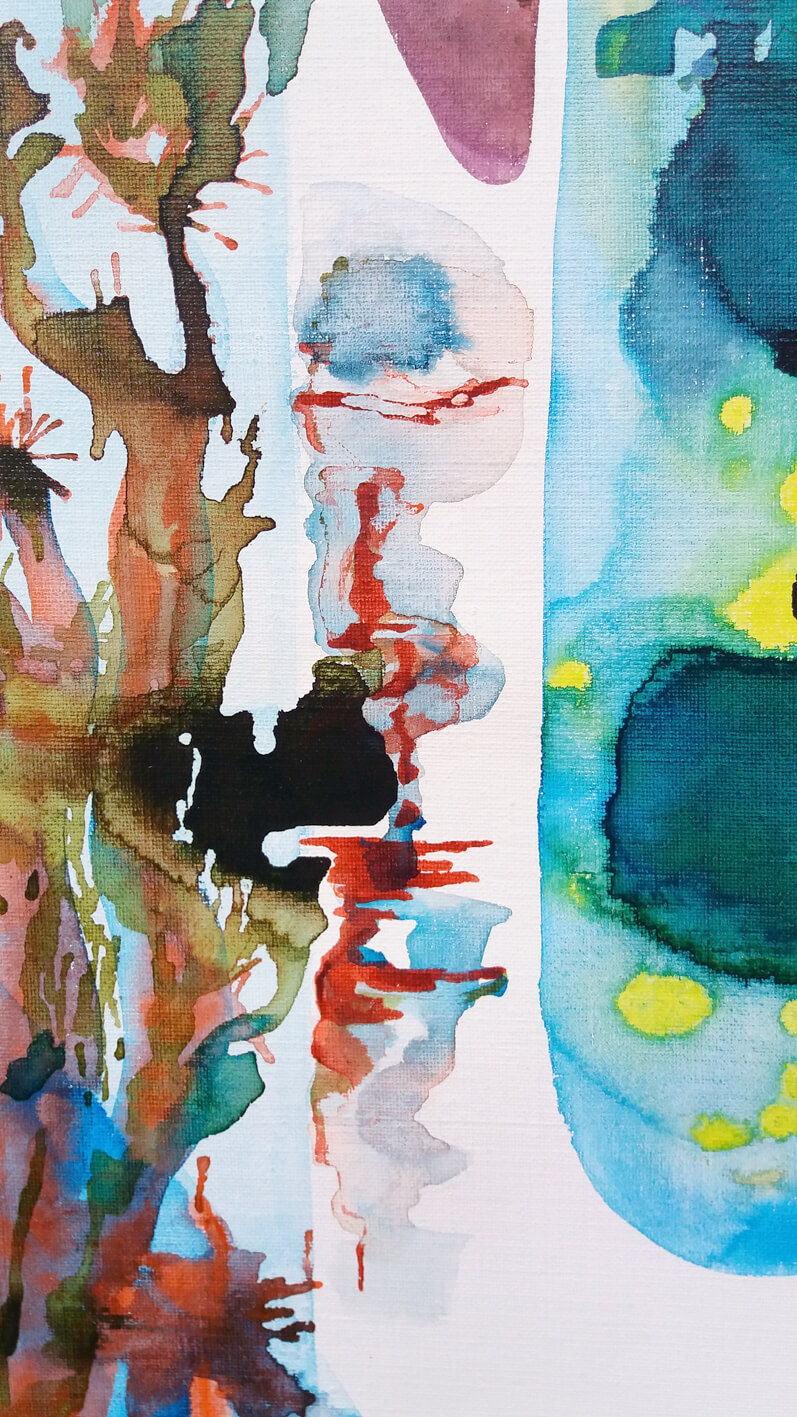 Panta Rhei series contains large and small paintings on canvas. In an abstract way I represent the theme Panta Rhei, in other words everything flows.
The inspiration for this large canvas is on a bridge over flowing water. If you look over the railing, you can see everything flowing below you. As a metaphor of our lives I have depicted different phases with compact parts. With abstract elements. There are faces, insects, plants and water of course. It flows side by side.
In retrospect, the Panta Rhei 2017 series, followed by the Resonance 2018 series, was the prelude to my reliefs from recycled plexiglass, since 2019.
Abstract large canvas, which fits well in a living room and gives the room a mature look.