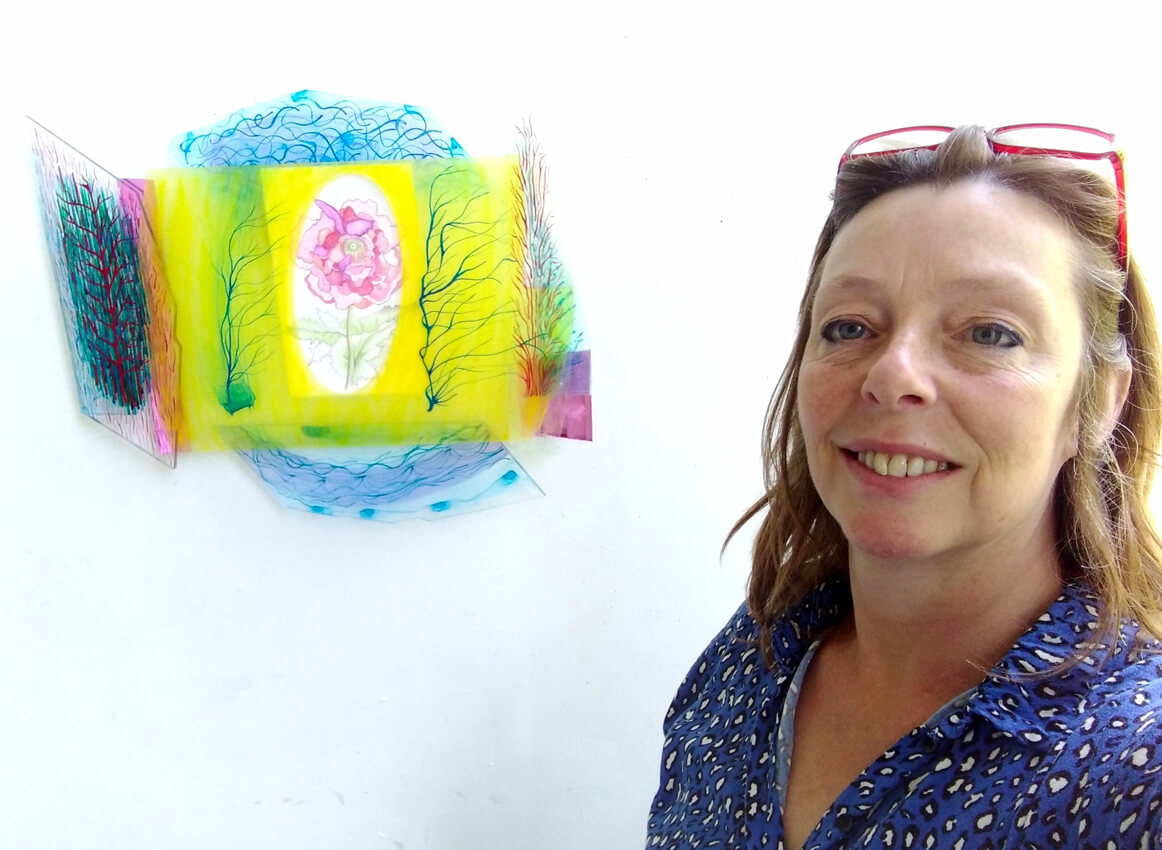 Art stimulates your imagination and creates change
I translate emotions and the time spirit into visual art. My mission is to touch people and take them to another world. That of the imagination, where more realities and layers coexist. Life itself is the source.
The River of Life
The River of Life represented in colorful and layered modern art. I use nature as a metaphor to express our emotions. The journey through life, intermediate phases and life cycles intrigue me.
I translate it into contemporary art, in which nothing is really fixed. Let yourself be moved to another dimension, where imagination and emotion go hand in hand. As a great nature lover I use nature as a metaphor. For how we live and undergo changes in life.
I play with abstractions, colour, language, power and poetry. My contribution with art to a better world. With an eye for nature and mental well-being.
In recent years I recycle plexiglass from companies into modern art, reliëfs. I make paintings on canvas and in the warmer months I work En Plein Air, directly to nature, on location.
What does art mean to me?
Art is a necessity of life and has many sides. It's my way to express myself. My gift, with which I can inspire others. A source of joy and comfort. A way to order chaos and create new one. A mirror and a vanishing point. A form of imagining and showing how beautiful the world is
,
I am an independent artist and entrepreneur.
Immediately after graduating from the Art Academy in 1992, I started working as a visual artist, on the age of 24. This year I am celebrating my 30th anniversary as an artist.
Until 2019 I worked part-time as a graphic designer and for 10 years as a painting teacher.

As a designer I started at local TV and continued my path working at a design company, a newspaper to internal graphic designer at the university. After 7 years in employment, I worked as an independent designer for another 19 years. Project-based, the balance has always been with the arts. My heart went out to image design, such as logos, book covers, etc. I started doing more art projects and less designing. And so the logical step came to focus 100% on art in 2019.
Color your life
I hope to be able to do beautiful art assignments in the second part of my career. And to inspire many people with my autonomous work.