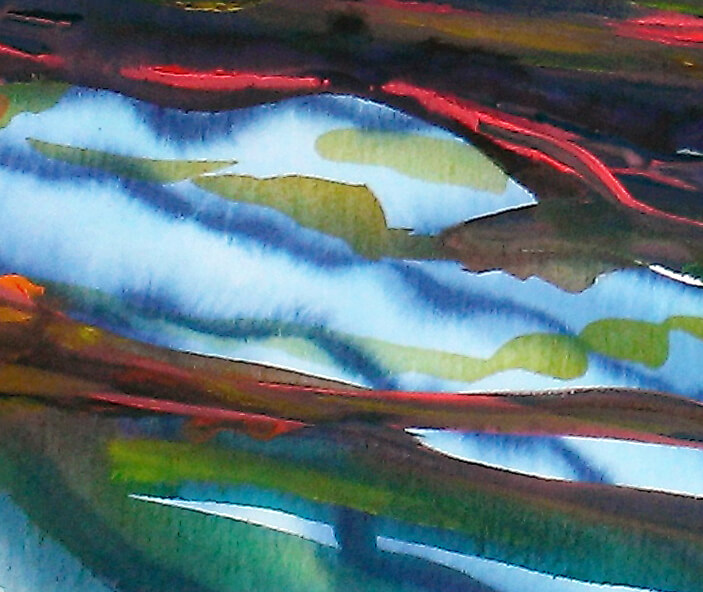 The inspiration for this canvas was a swim across a deep lake. As clear as glass. You could see down to the bottom, on top of rocky mountains underwater.
This painting depicts the emotion of being afraid of heights at such a moment of swimming. Felt like flying. Can you go over it? After all, you can swim.
A medium-sized painting for any space. Made with acrylic paint on polyester canvas.