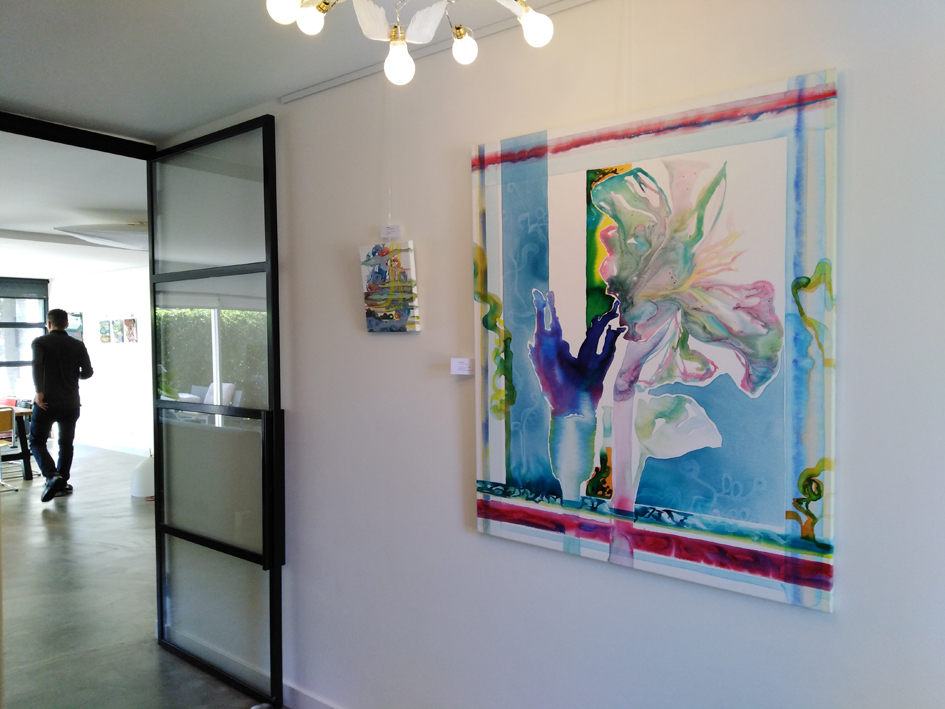 An awakening garden at dawn.
With this painting I was Artist Of The Day on 30-10-'17 at the world's largest online Gallery SaatchiArt. With this canvas, my work took center stage on their social media for a day.
A large painting, which fits well in a living room and gives the room a mature look.