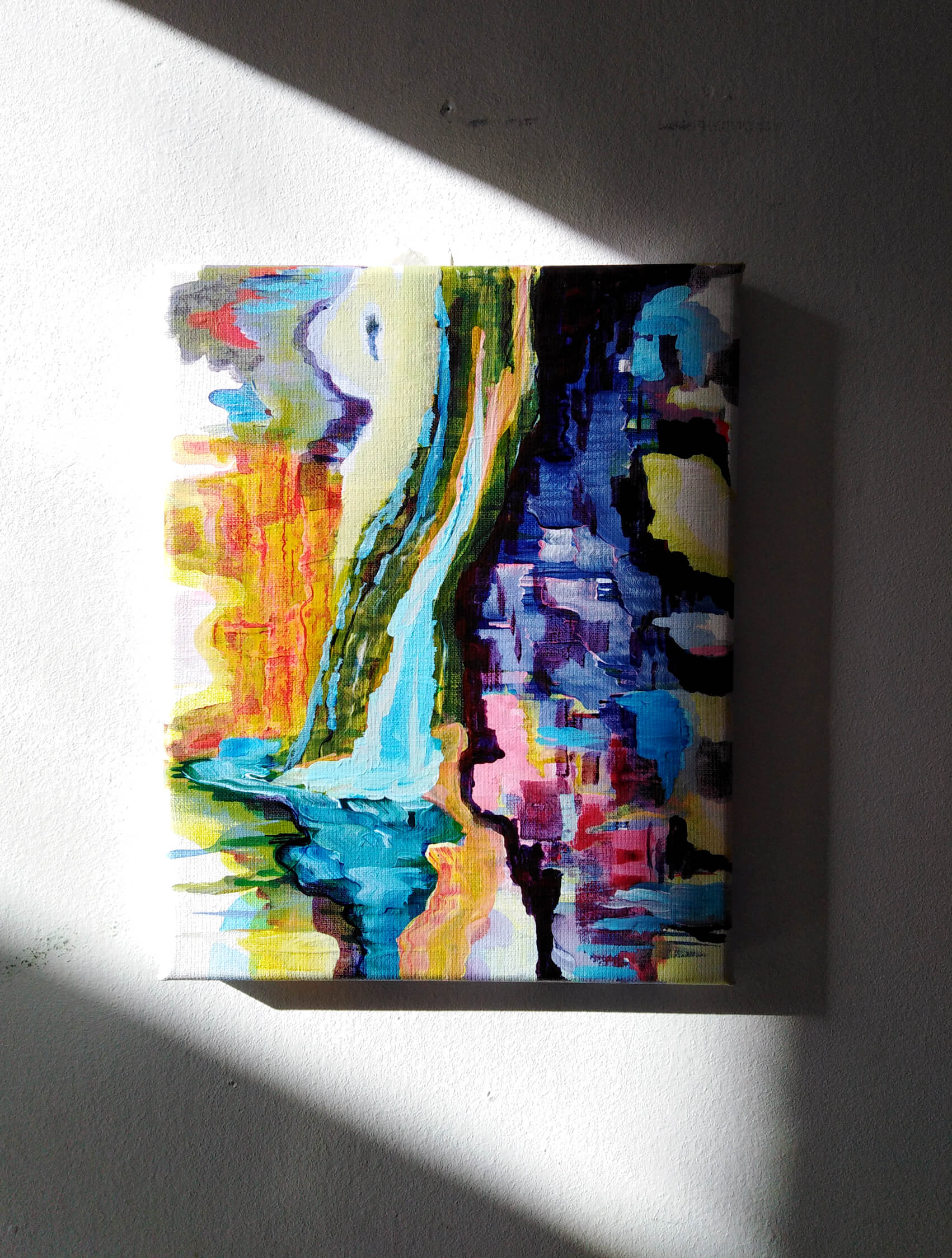 This small painting started in 2019, continued in 2021 and finished in early October 2022.
Weeping willow on the water. Bank.
I walk every day under this big old weeping willow that's half in the water. Many layers provide movement between dark and light in this painting.
A small canvas, only 24 x 30 cm. But very colorful. A frame can be added on request.