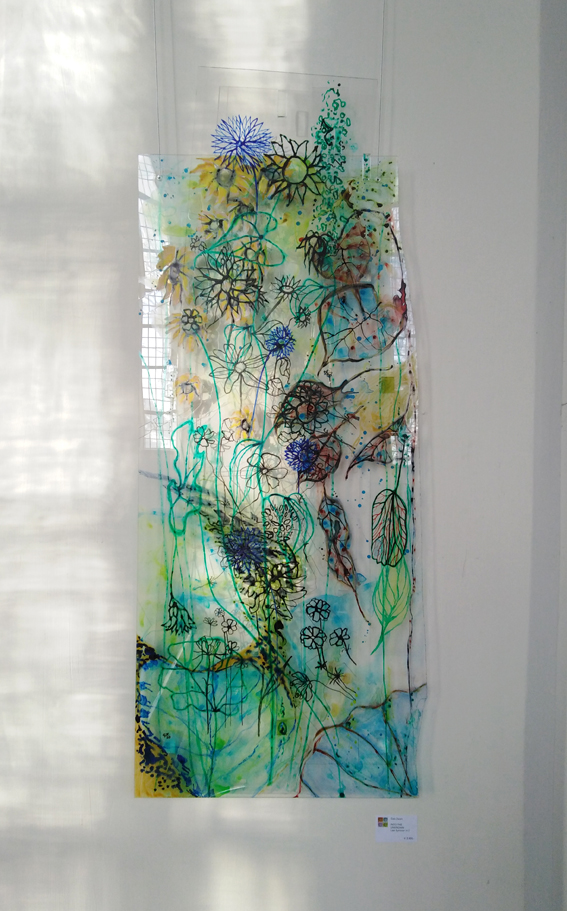 During the summer months I work En Plein Air, outside in nature. Summer 2020 I made paintings and drawings in extensive vegetable gardens / flower gardens in my hometown. The gardens were so large that the whole thing seemed runaway and resulted in a raging sea of ​​flowers. Fantastic!

In the autumn I made a new impression of the same subject in the studio. A large assembly, reliëf, semi-transparent, built up in successive layers. Depicting the moving flower fields.
Kunstmaand Ameland 2021
The 7 large reliëfs were on display together for the first time during Kunstmaand Ameland, nov. 2021. Within the route I had a solo exhibition in the NH Church in Hollum.