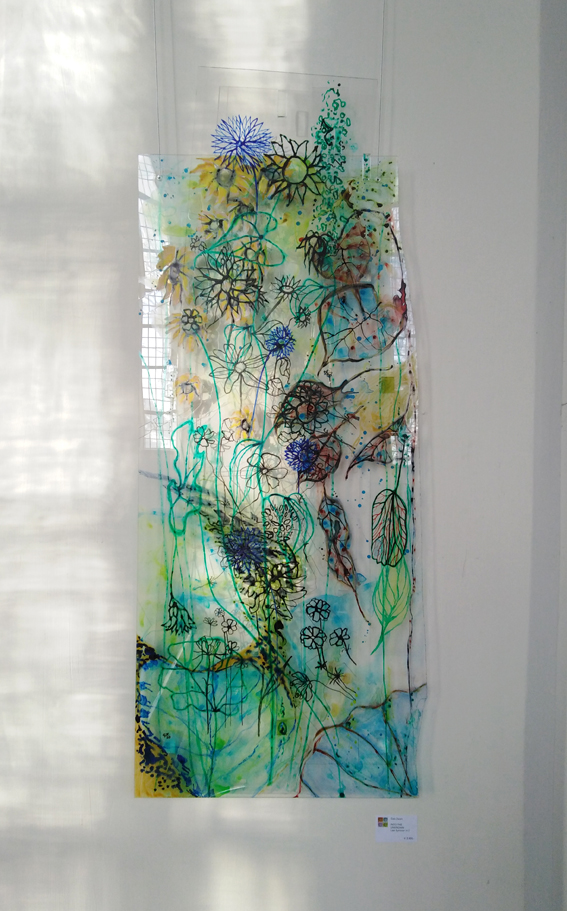 During the summer months I work En Plein Air. In the summer of 2020 I made studies in a large vegetable and flower garden complex. A somewhat runaway location with a wild sea of ​​flowers.
Fantastic!
In autumn 2020 I made this large wall sculpture in the studio, semi-transparent, built up of layers. Depicting the moving flower fields. With the sun on it, a shadow play is created as an extra dimension on the wall
Kunstmaand Ameland 2021
The 7 large reliëfs were on display together for the first time during Kunstmaand Ameland, nov. 2021. Within the route I had a solo exhibition in the NH Church in Hollum.