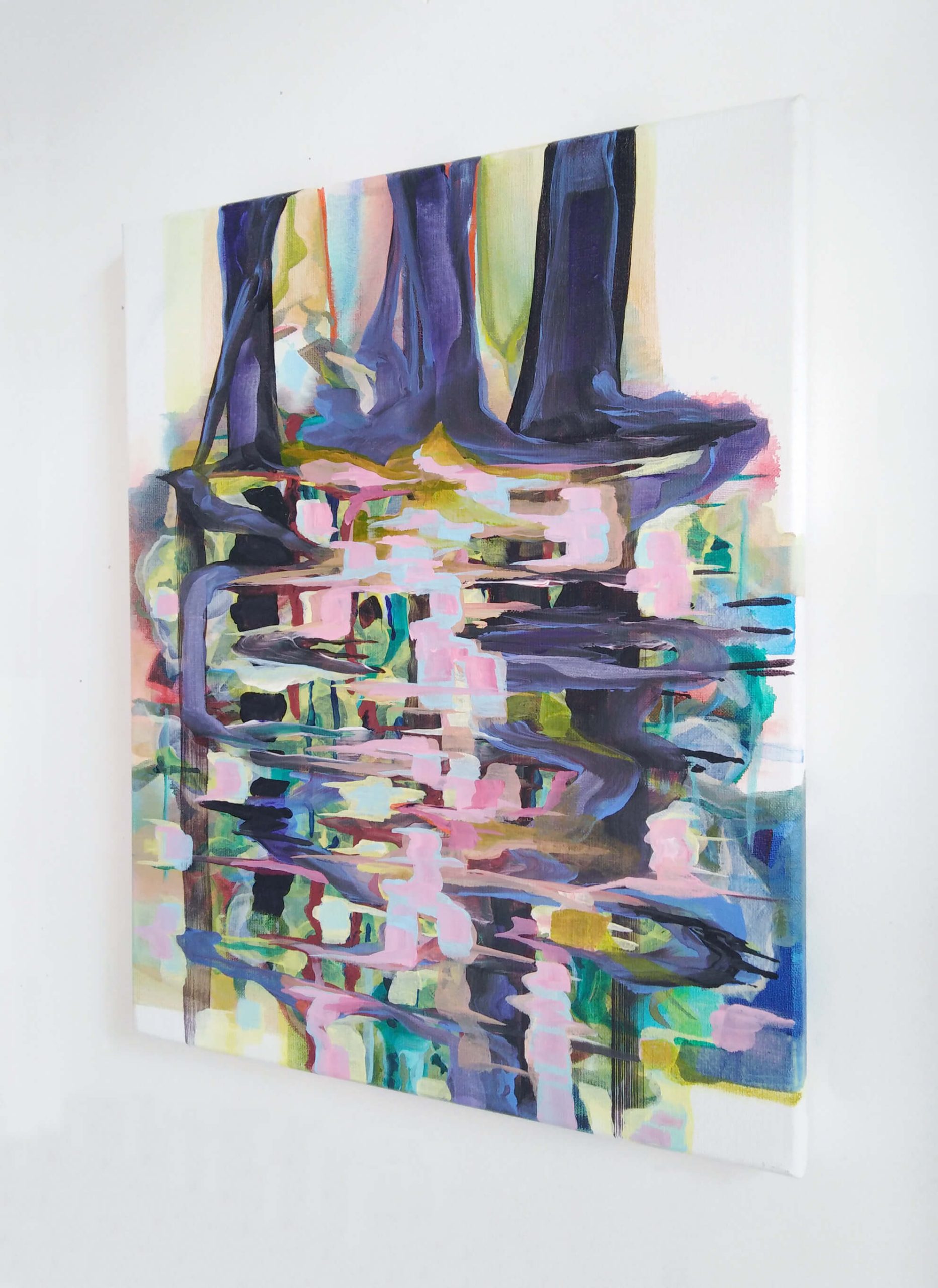 This painting is a trajectory.
Started in winter 2021 following a walk through a swamp, with beautiful light, evening light. It has been in my studio for a while. At the end of September I dreamed about this small painting. Why is unclear to me, but I knew immediately how to adjust it.
I added more depth and dynamism with pink and light blue.
It's about the zeitgeist. Then and still now. A piece of swamp, 'drowned land'.
Small landscape, for on a small wall.