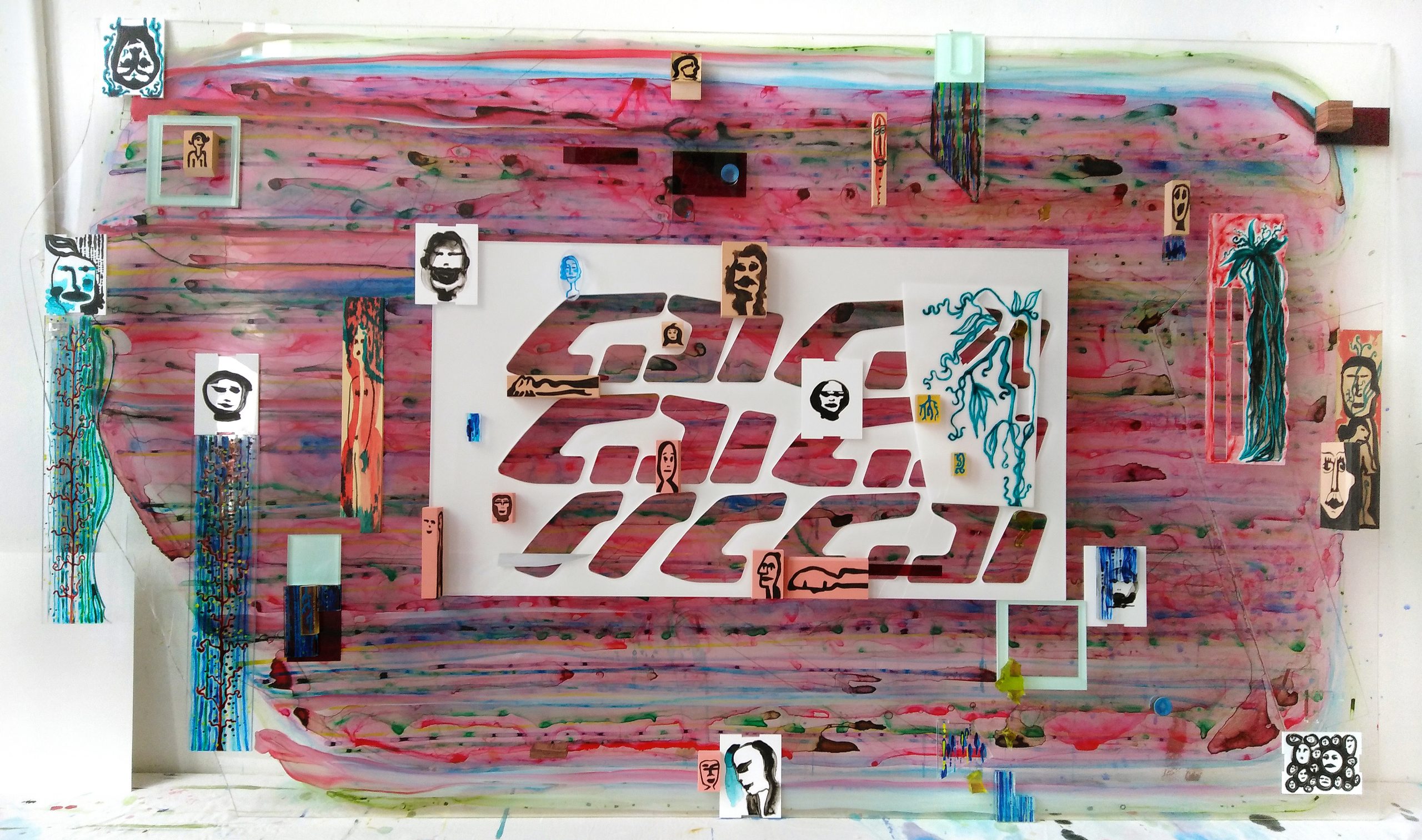 This work is about how we are locked in our homes during the Corona lockdown period in the spring and autumn of 2020. Each on his or her own island. Confronting times, with ourselves and with each other. Wonderfully quiet, alternate with feelings of torment and captivity.
Kunstmaand Ameland 2021
The 7 large reliëfs were on display together for the first time during Kunstmaand Ameland, nov. 2021. Within the route I had a solo exhibition in the NH Church in Hollum.