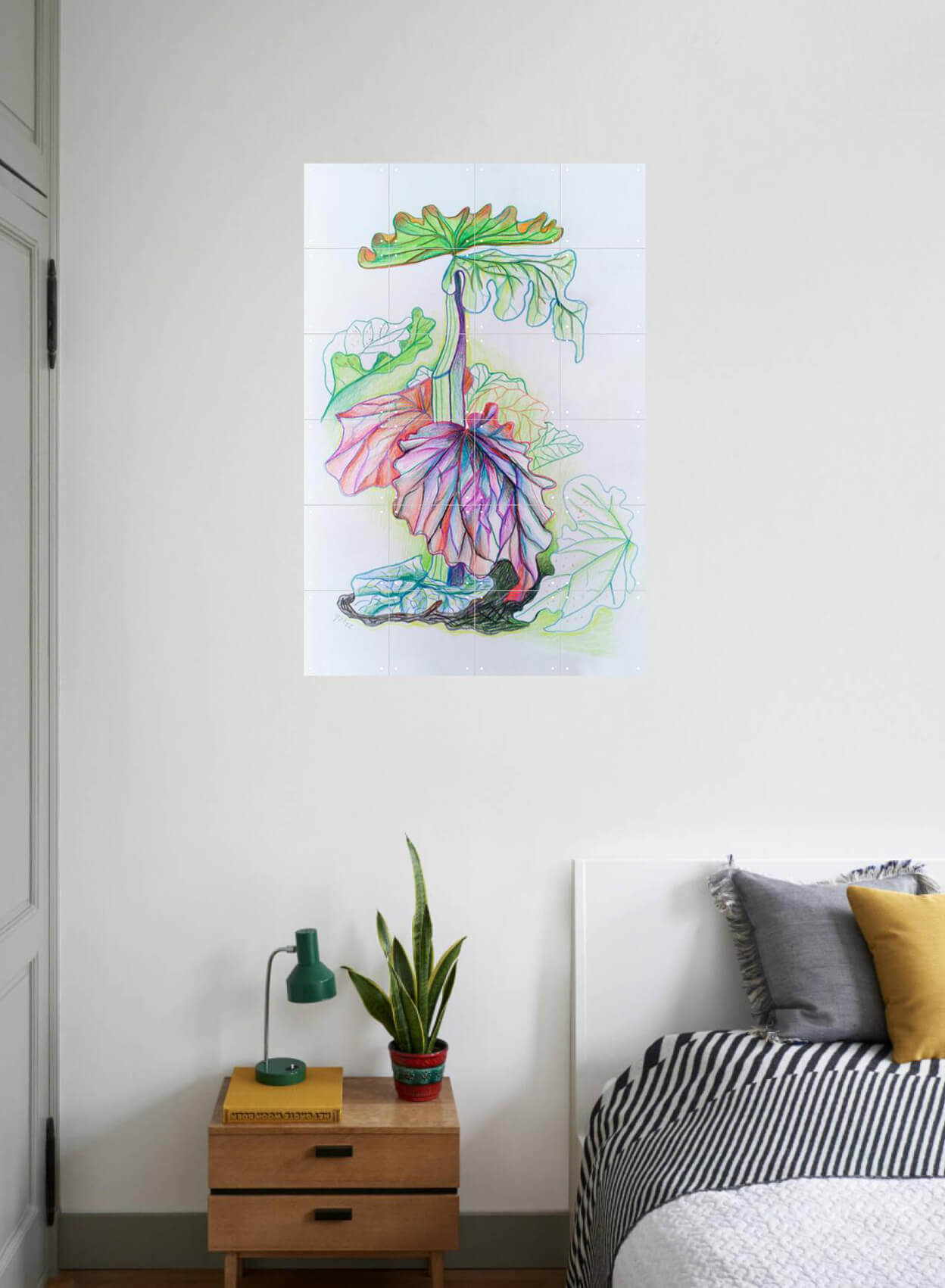 PRICES
LARGE POSTERS, RHUBARB PARASOL
100 X 140 CM.
€ 295,-
all inn
80 x 120 cm.
€ 235,-
all inn
Rhubarb is a large plant that develops leaves like umbrellas. Later they change color via rust colors to deep purple. A mysterious world to lose yourself in, especially if you're right below it.
The original is an En Plein Air drawing
on A5 with colored pencil. Taken at the rhubarb plant in the vegetable garden, June 2, 2022.
NOW AS A REPRODUCTION
IN LARGE FORMAT

2 variants
This is how something small suddenly becomes something very big
Nature on your wall
As a modern art poster
Within reach, affordable
Ready and compleet
Constructed from sections of 20 x 20 cm.
Very high-quality printing on a modern carrier
No drilling, no framing
Click and hang up immediately
On your wall in an hour
Order it here via iDEAL
Delivery time 5-10 days in the Netherlands
Fantastic!
An En Plein Air drawing blown up to large. A refined colored pencil drawing for modern interiors. Enjoy the drawing and details of this Rhubarb study.
🌿 A summer day in the vegetable garden
with colorful rhubarb
transformed into modern wall decoration
> This is the 2nd in the large format REPRODUCTIONS series of En Plein Air drawings. The 1st is the Poppy.
Technical information
> The drawing is a high-quality scan of the original. Commissioned for me by a professional photo lab.
Reproducing works of art is their expertise. They only go for the highest quality.
>The printing was done by Ixxi, which specializes in posters in all sizes, including wall-to-wall. Constructed from sections of 20 x 20 cm. Professionally finished.
Printed on Synaps, a sturdy synthetic paper that does not tear, is highly UV resistant and water resistant.
>Click the poster together yourself with the ingenious system.

– 100 x 140 cm. contains 35 compartments
– 80 x 120 cm. contains 24 compartments
The result
A razor-sharp, large reproduction with deep, bright colours.
The hanging system is incorporated at the rear, with supplied tape. You can't see how it hangs.
Drilling and a frame are no longer necessary. All materials are included, incl. the manual.
To order?
Exclusively available at Studio Gea Zwart
PRICES
LARGE POSTERS, RHUBARB PARASOL
100 X 140 CM.
€ 295,-
all inn
80 x 120 cm.
€ 235,-
all inn
Price incl. VAT and shipping costs registered within the Netherlands. It comes to you as a letterbox package.
See more photos below for an impression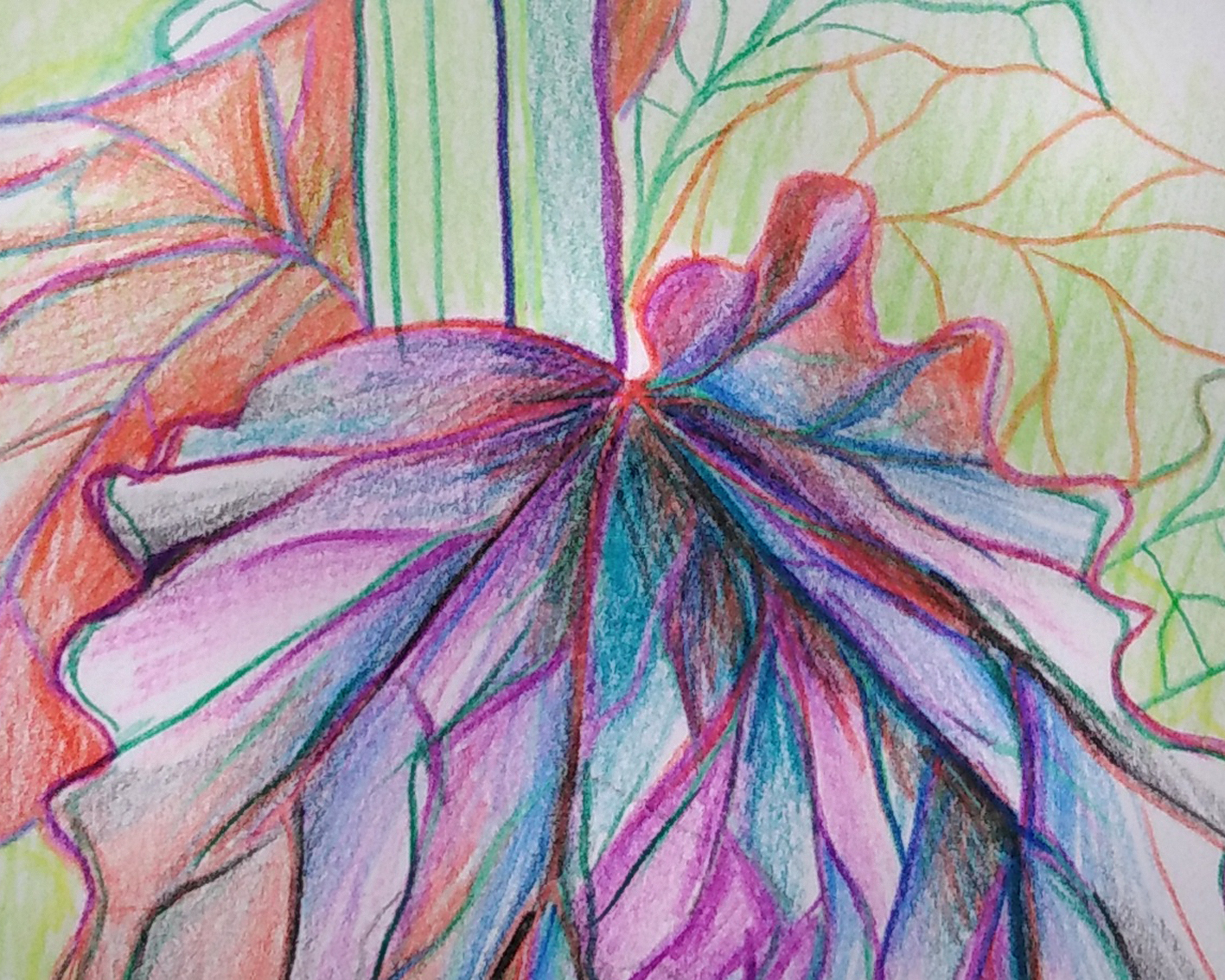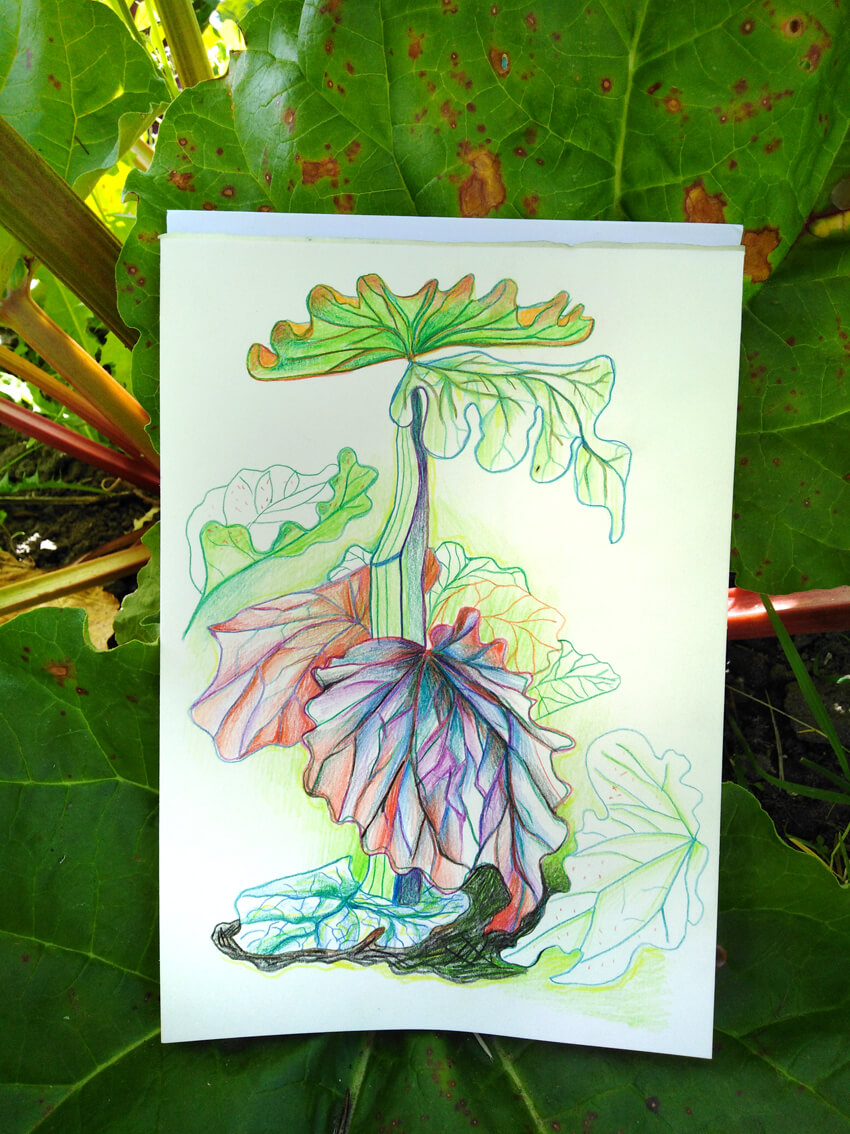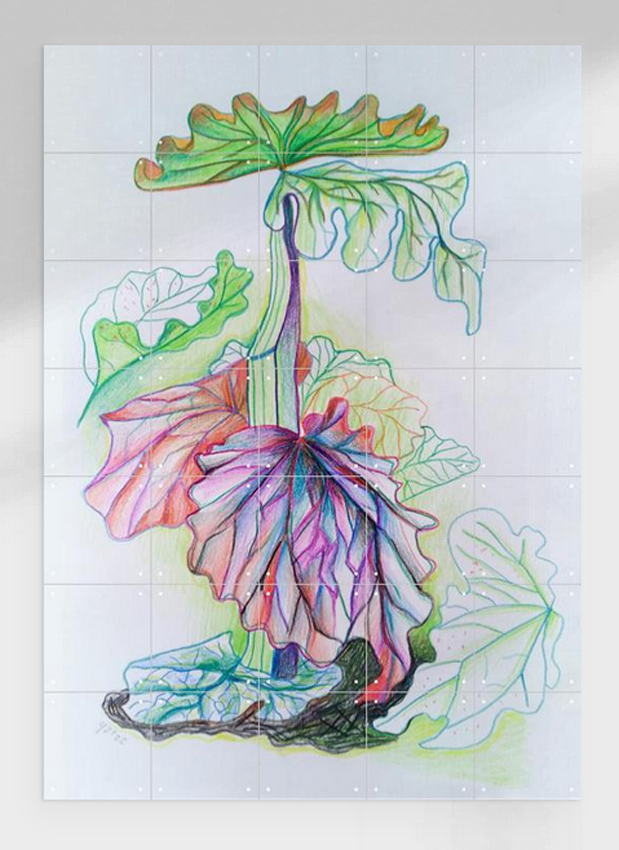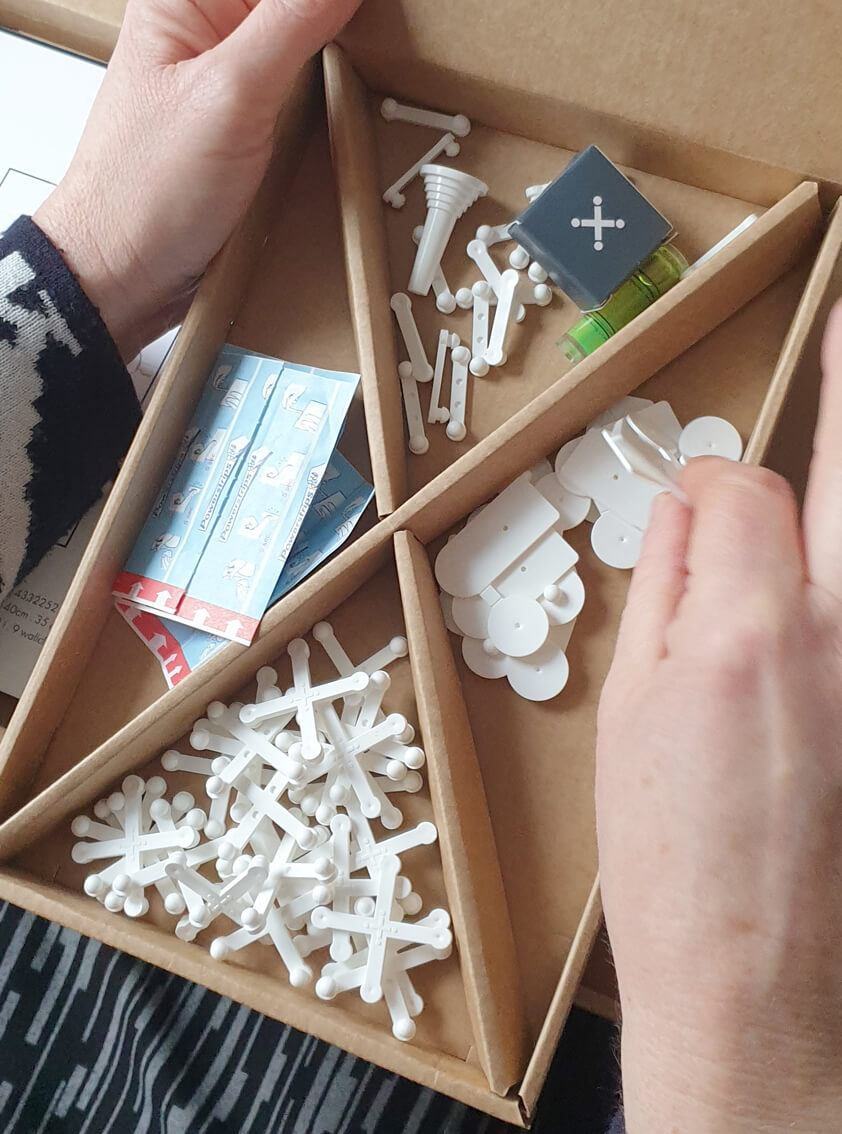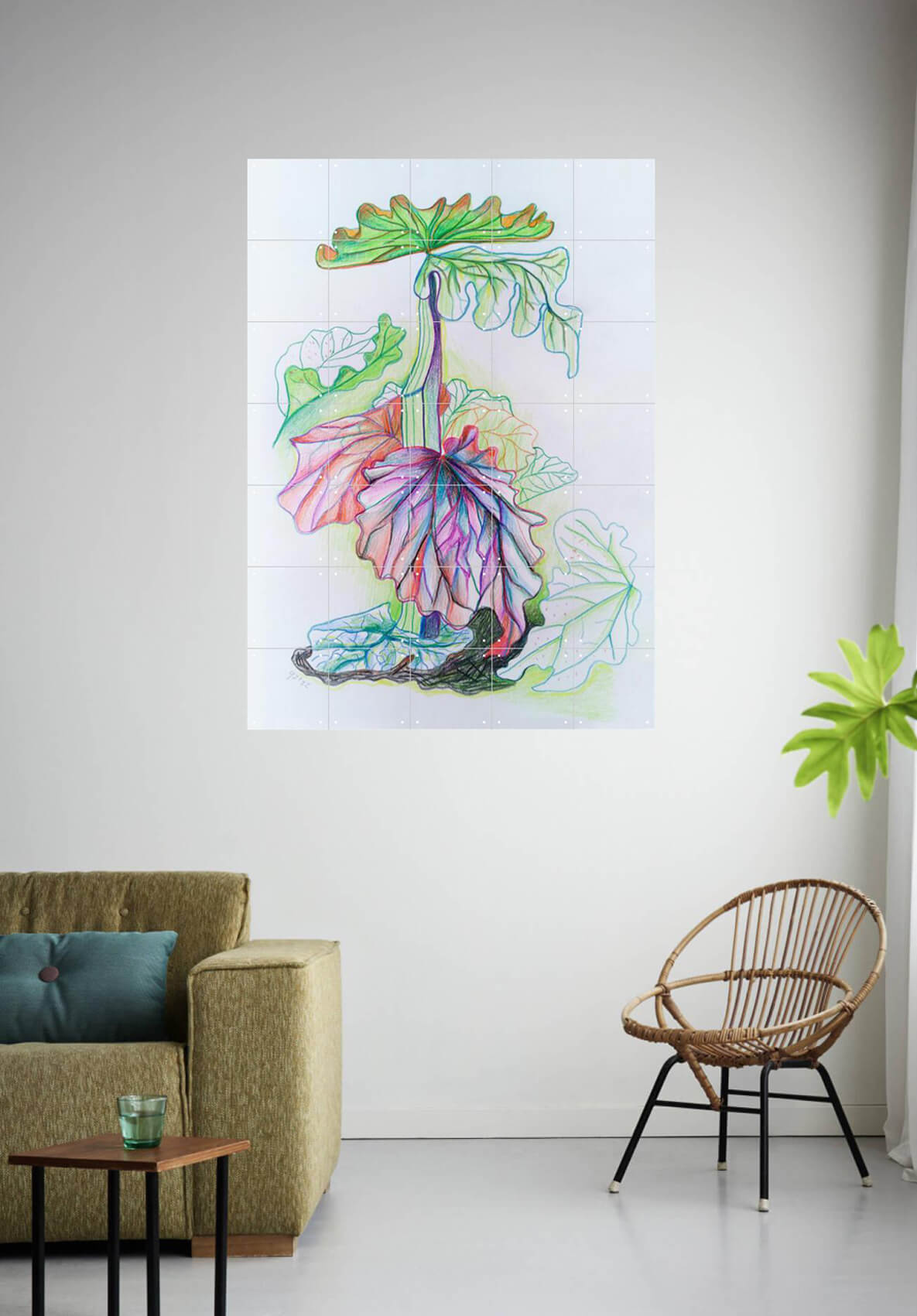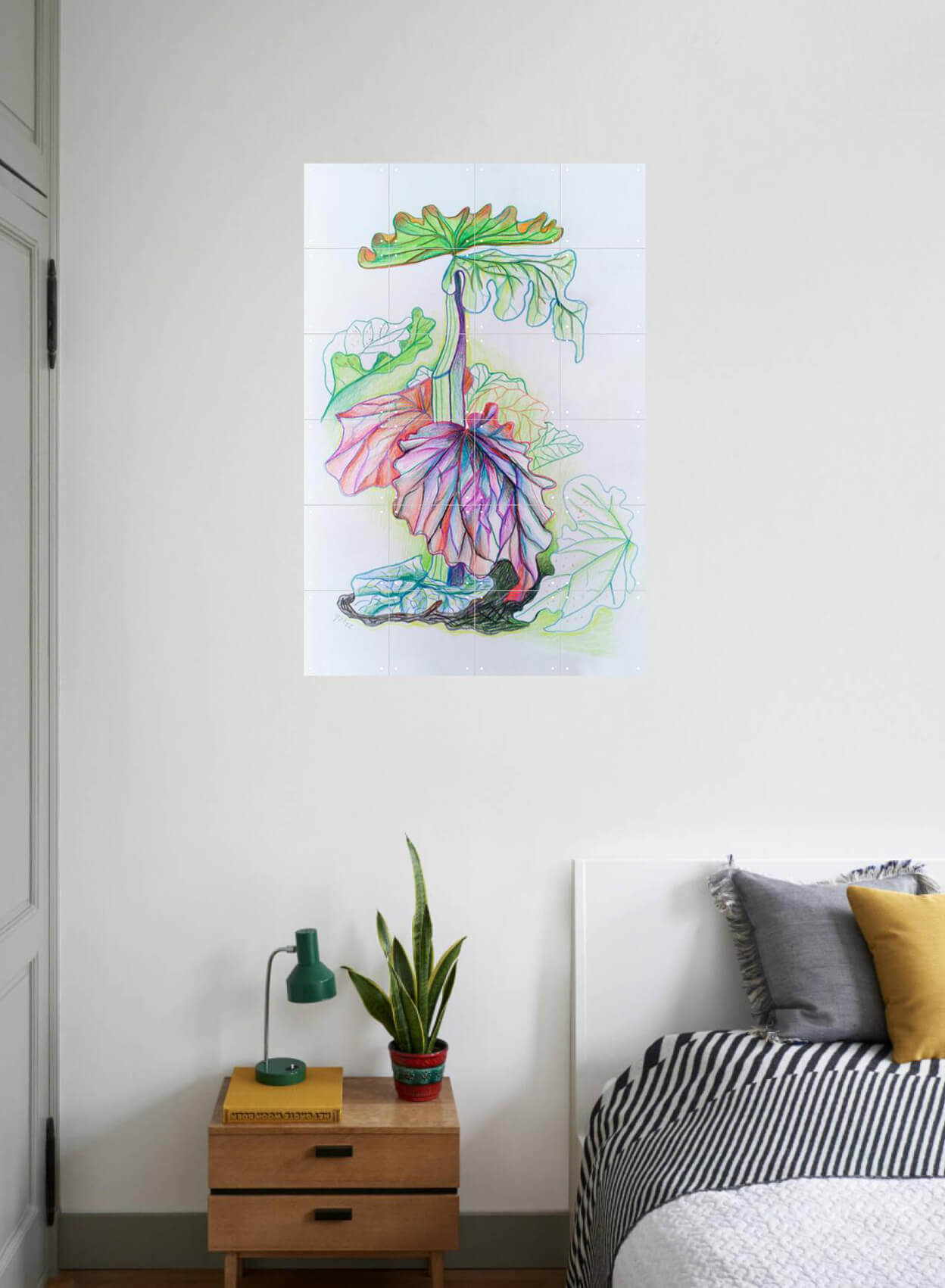 RHUBARB, PARASOL from the large format REPRODUCTIONS series of En Plein Air drawings.
On your wall?
Click the order button and it will be sent to you.
Questions?
Contact us.