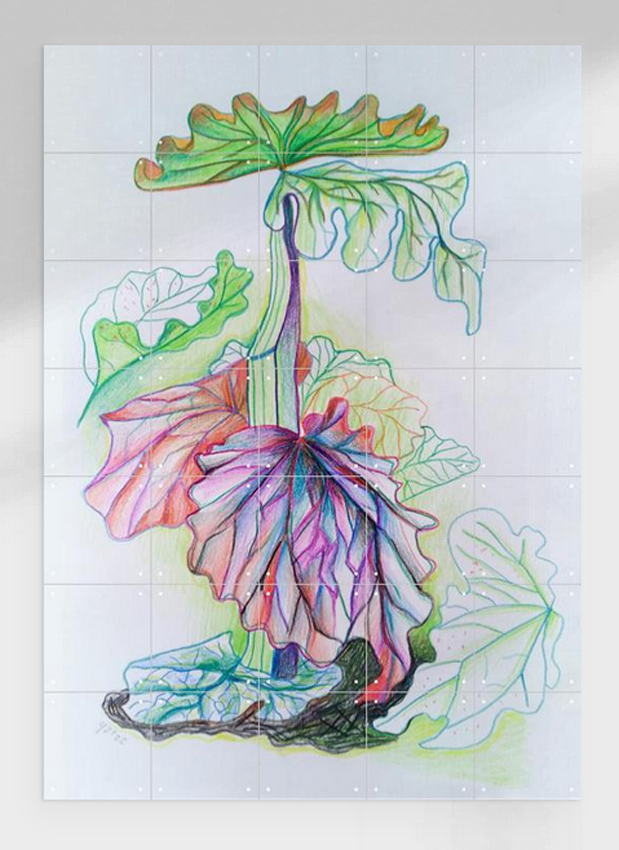 RHUBARB PARASOL

XL Print with Ixxi
OCTOBER OFFER / 10% discount  
Discount is processed in iDEAL payment
100 X 140 CM.
€265.50 (from €295)

– met 35 vlakken
– prijs all inn
80 x 120 cm.
€211.50 (from €235)

– met 24 vlakken
– prijs all inn
🌿 A day in the kitchen garden with colorful rhubarb
transformed into a modern wall decoration
Rhubarb is a large plant that develops leaves like umbrellas. Later they change color via rust colors to deep purple. A mysterious world to lose yourself in, especially if you're right below it.
The original is an En Plein Air drawing
on A5 with colored pencil. Made near the rhubarb plant in the vegetable garden, early June 2022.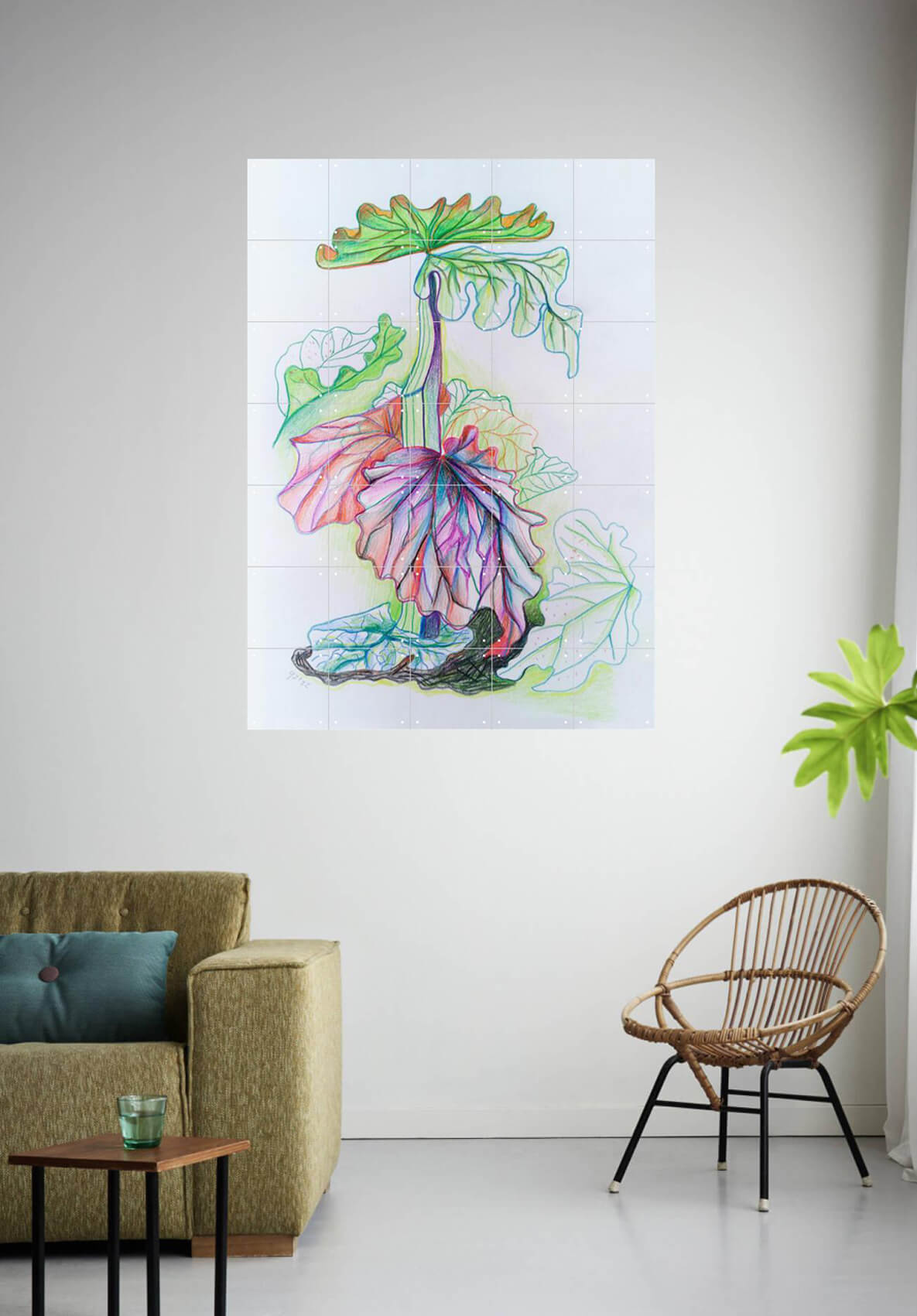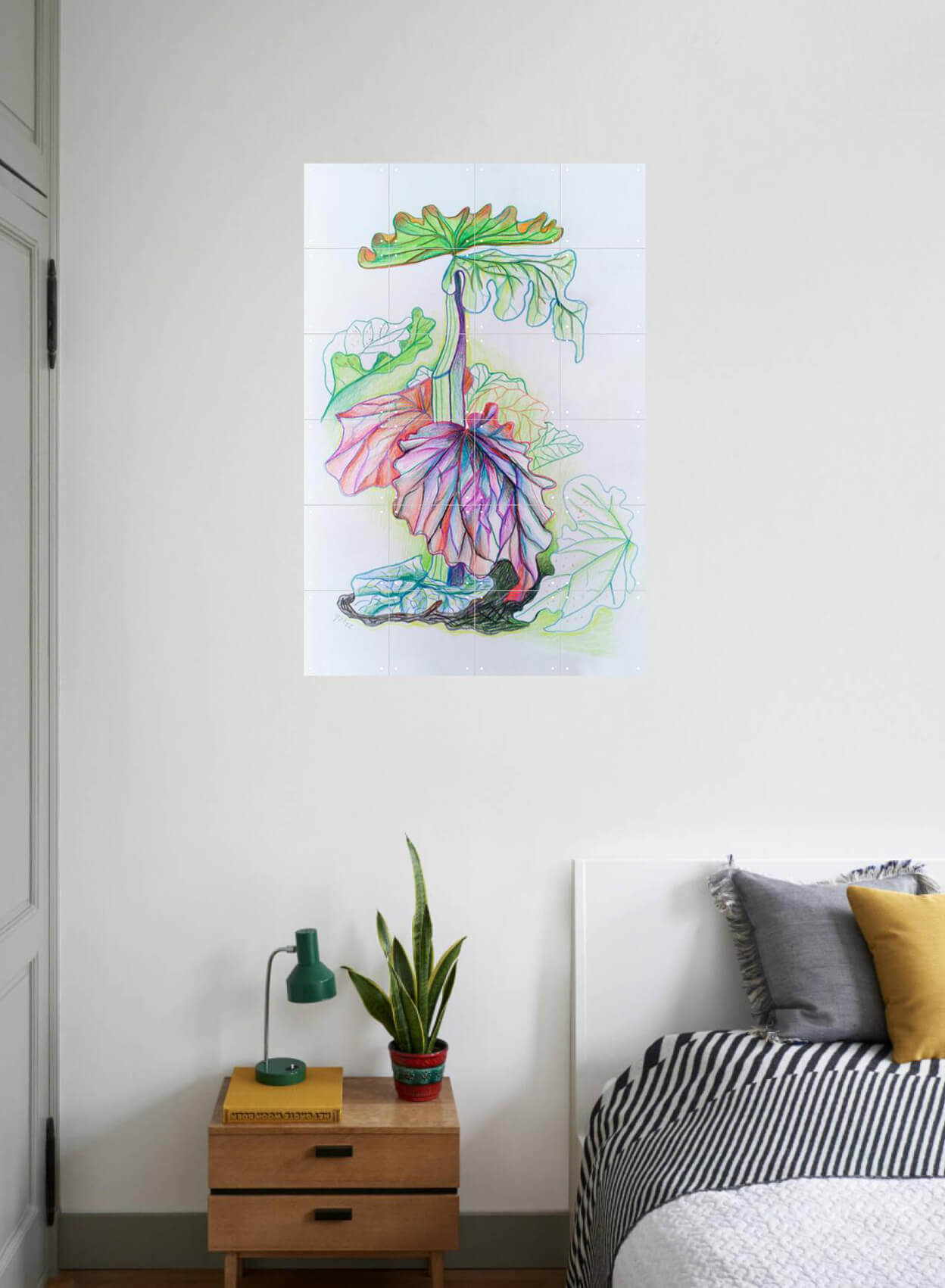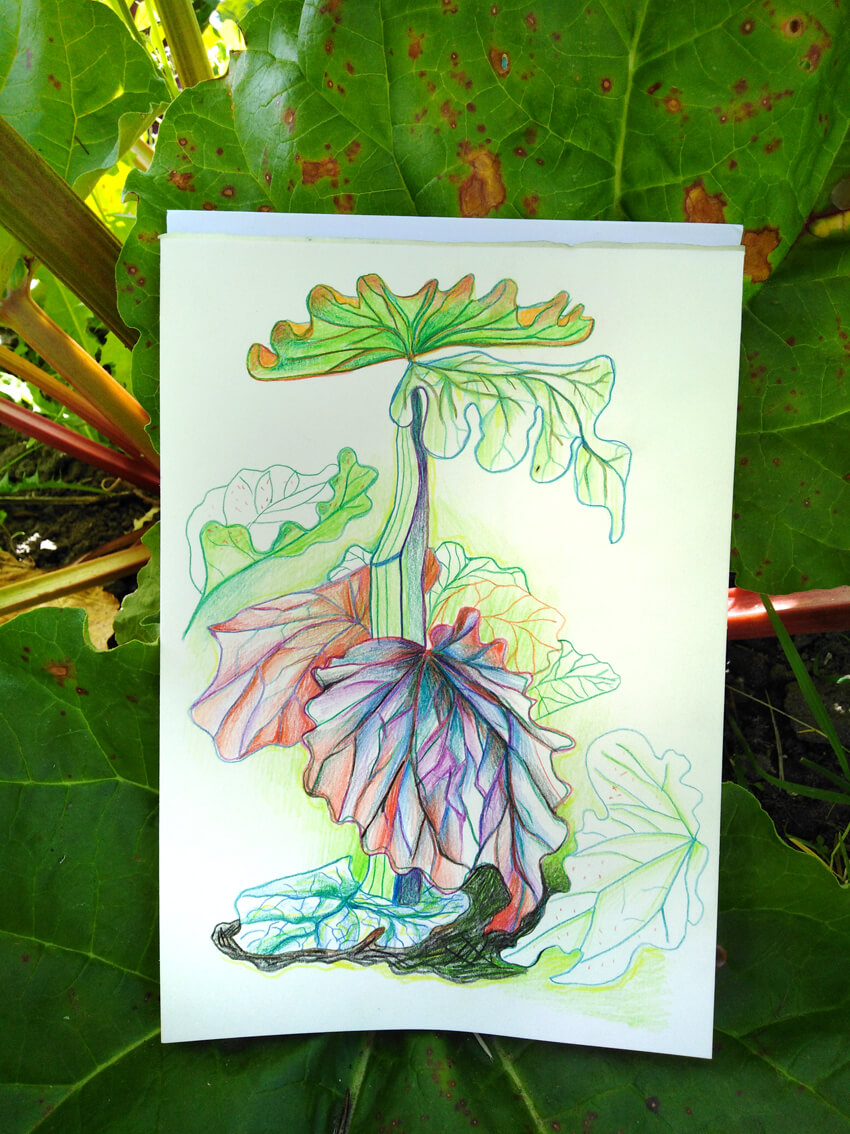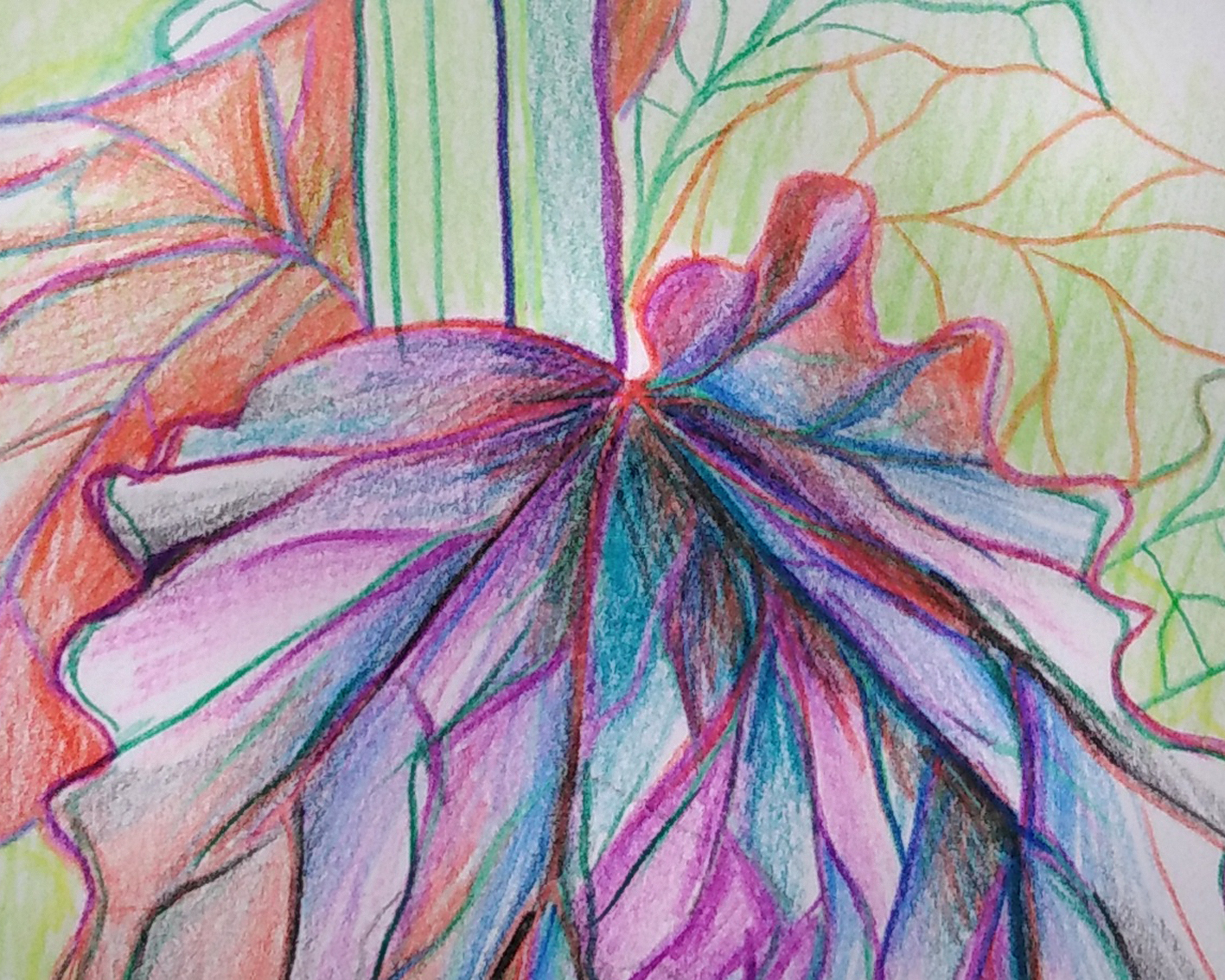 With the Ixxi system you assemble it with compartments and hang it on the wall without drilling. A frame is not necessary.
Price incl. VAT and shipping costs registered within the Netherlands. It comes to you as a letterbox package.
> Are you still having questions? Or other remark?
Contact us.