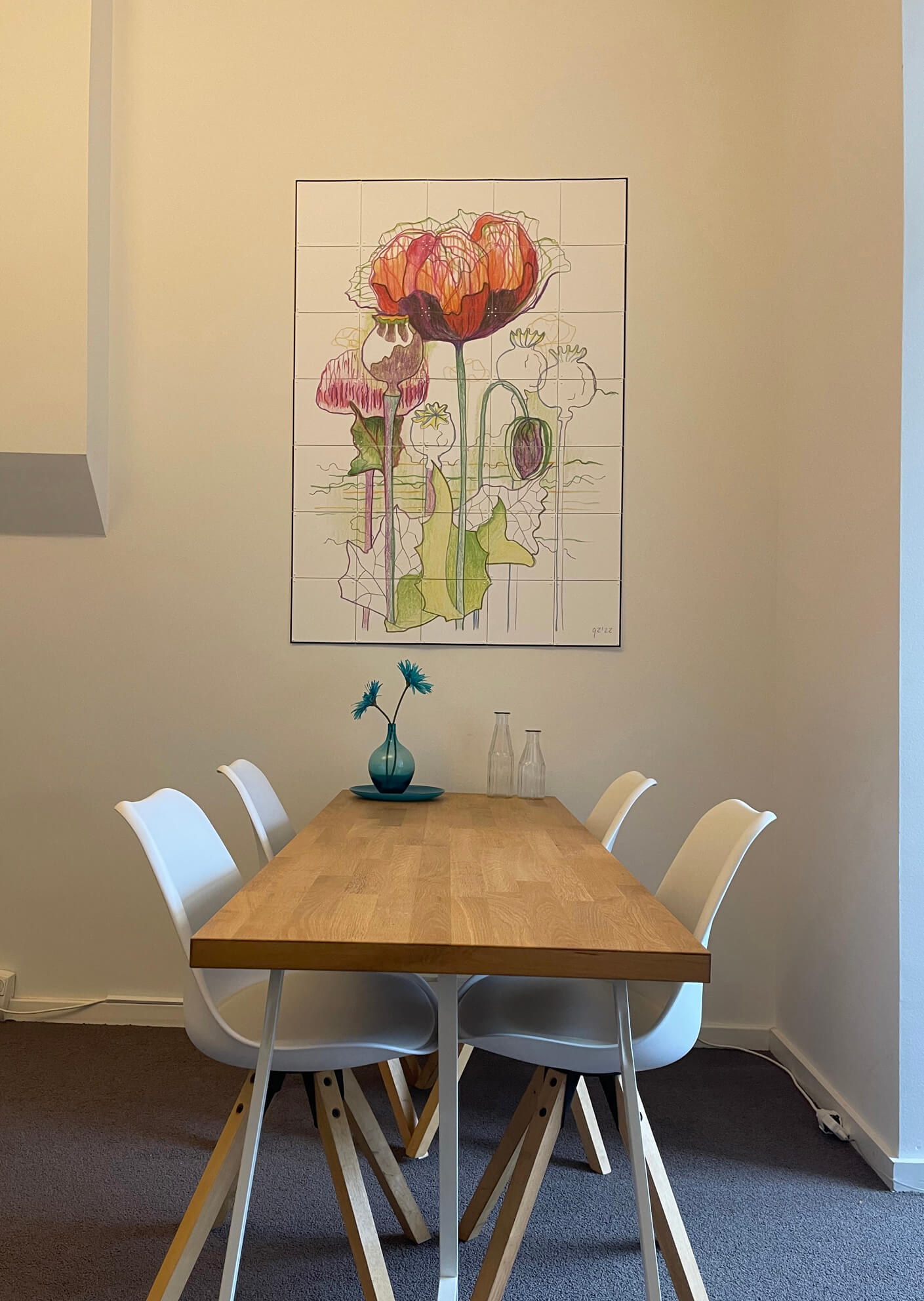 POPPY

XL Print with Ixxi
100 X 140 CM.
€ 295,-

– met 35 vlakken
– prijs all inn
80 x 120 cm.
€ 235,-

– met 24 vlakken
– prijs all inn
🌿 A summer day in the vegetable garden with tender poppies
transformed into a modern wall decoration
Poppies come in all kinds of colors, but these deep red ones are very special. I found them in the vegetable garden, along the edge of a field, swaying in the wind. All stages visible, flowering, decay and seed pod.
The original is an En Plein Air drawing made with colored pencil on A5, in early July 2022 in the vegetable garden.
Now as a large reproduction, incl. hanging system, ready to hang on the wall.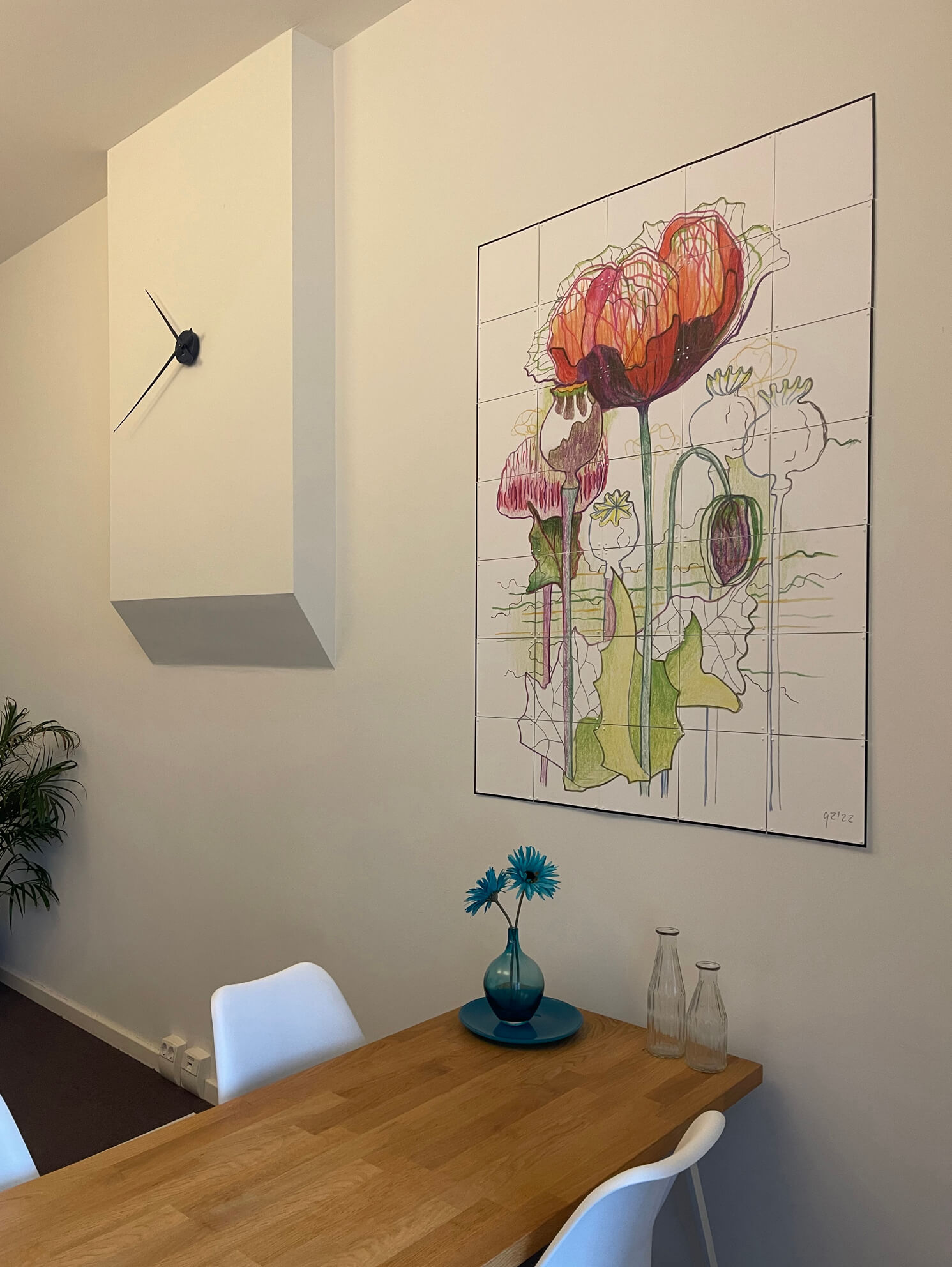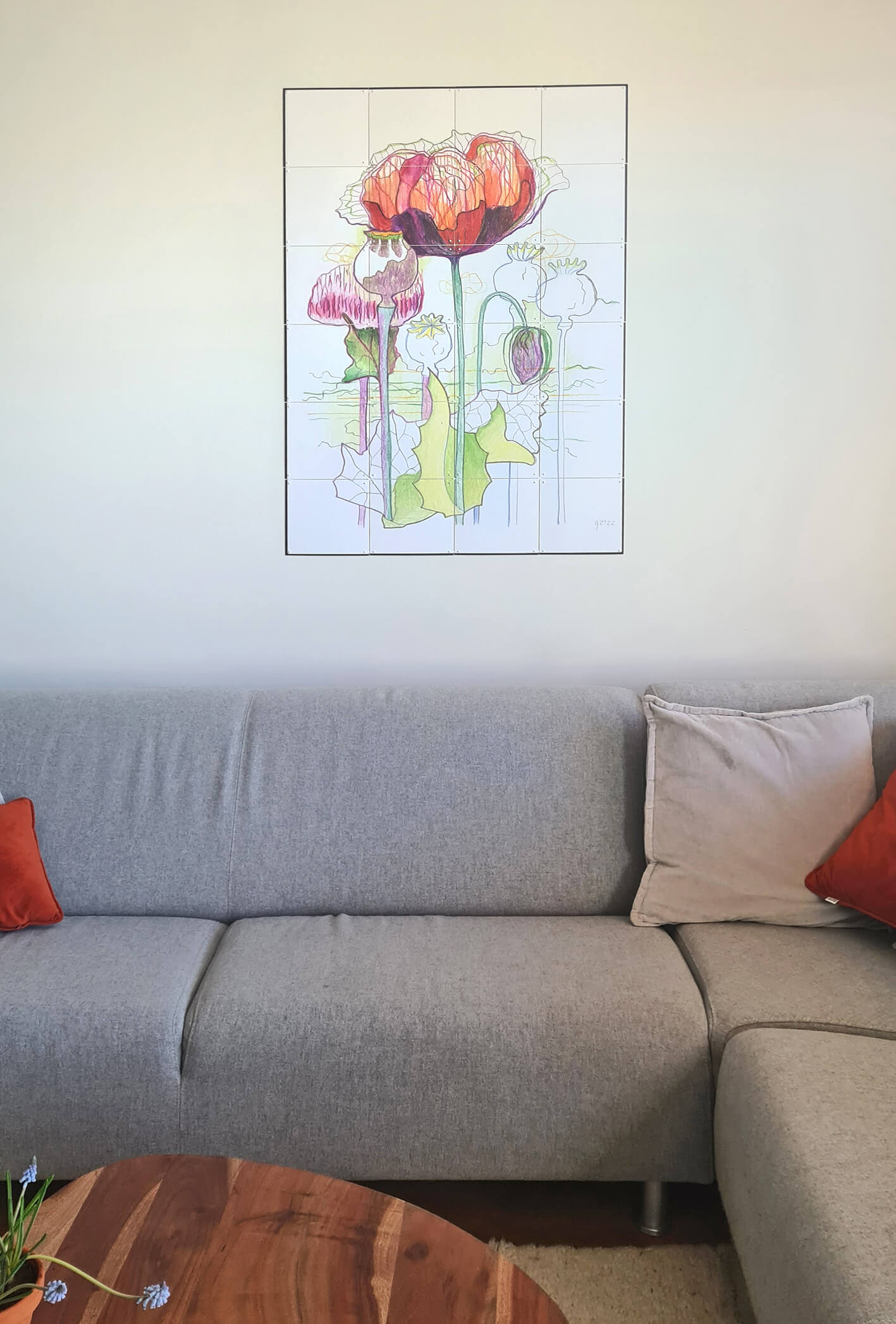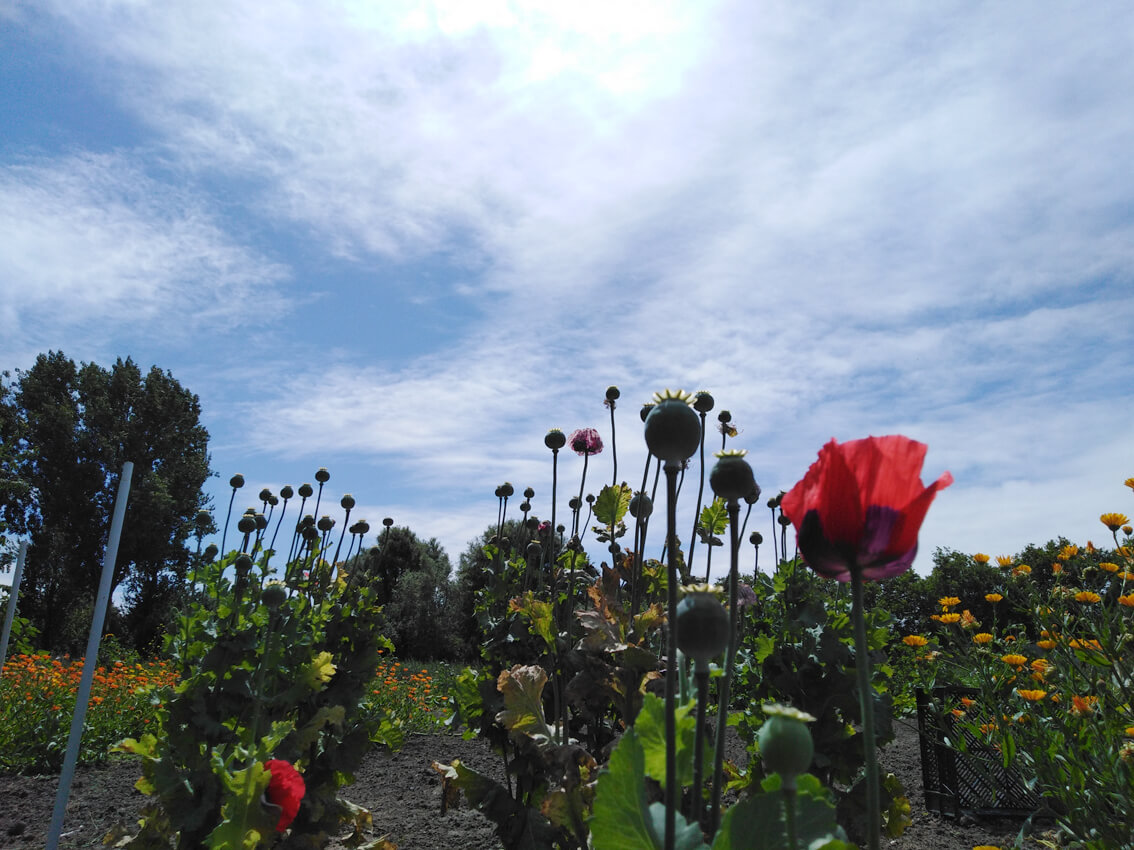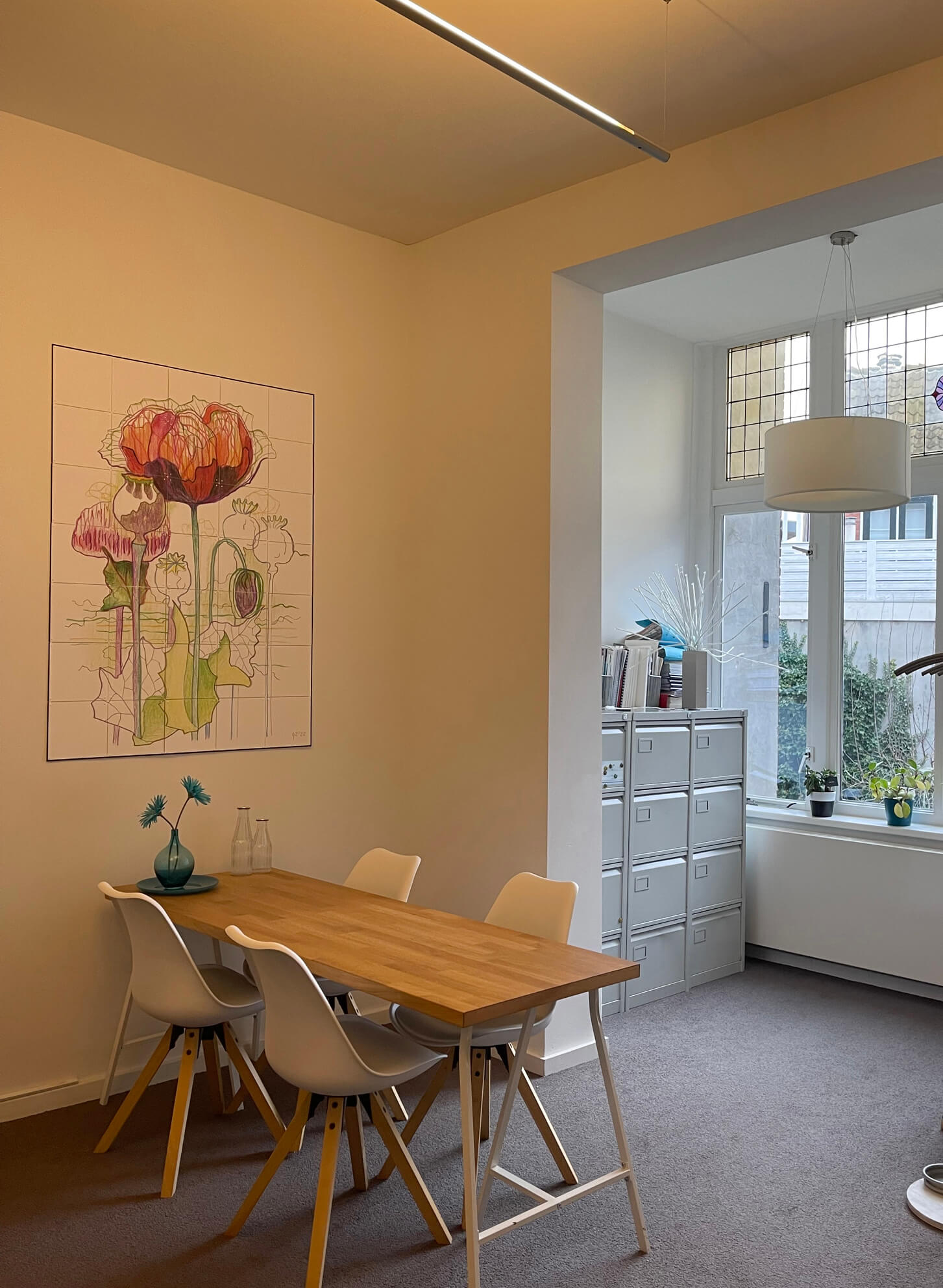 With the Ixxi system you assemble it with compartments and hang it on the wall without drilling. A frame is not necessary.
Price incl. VAT and shipping costs registered within the Netherlands. It comes to you as a letterbox package.
> Are you still having questions? Or other remark?
Contact us