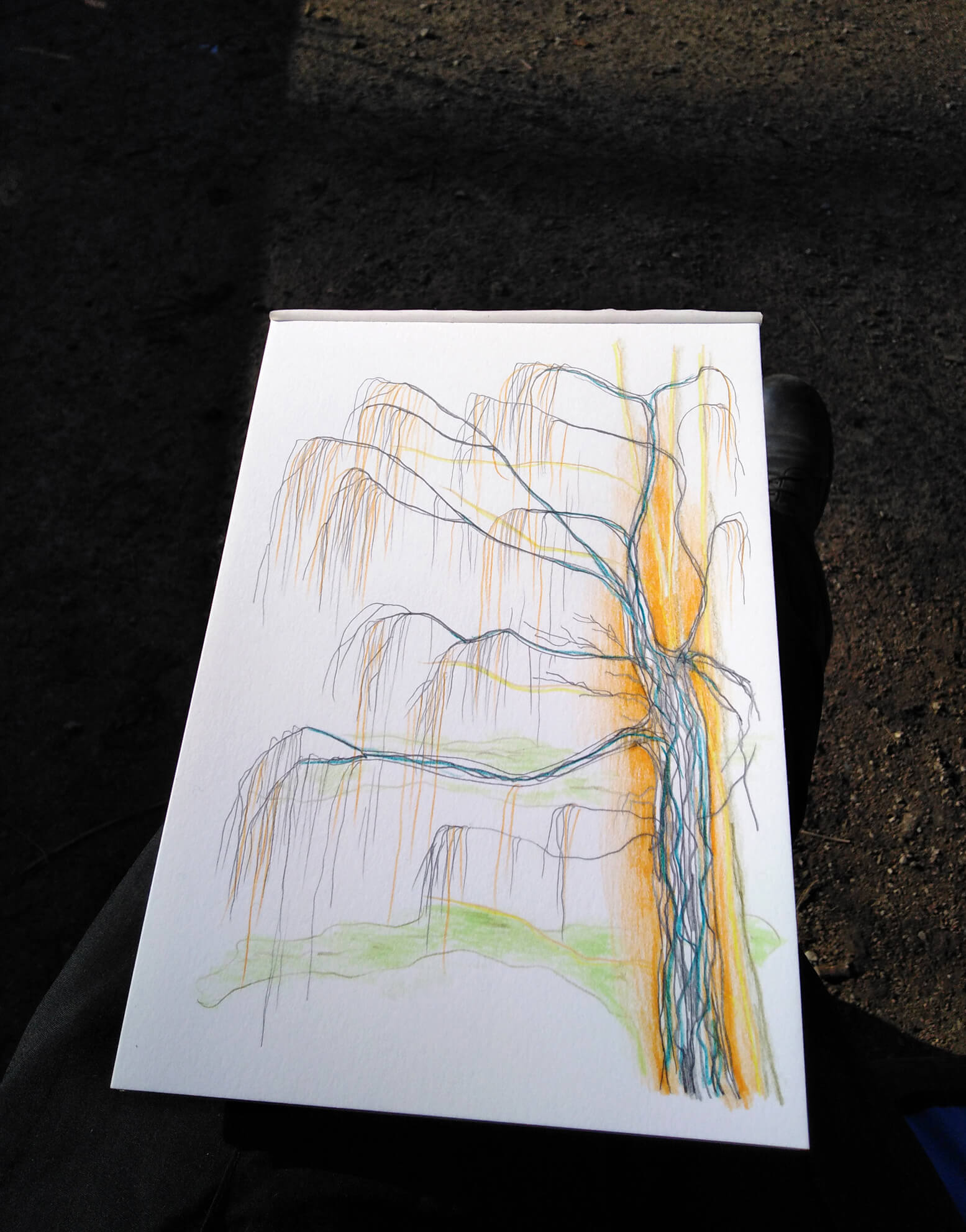 WINTER EN PLEIN AIR
In radiant sun in the Vondelpark, near my studio. A park with history and many old trees.
A willow tree
Beautiful light
No leafs yet
Orange glow everywhere
——-
WINTER EN PLEIN AIR
was a month-long art project. I made nature studies outside, in the winter. Representing the inner life with nature images and situations. For inspiration for my future abstract artworks.
6 February – 6 March 2023.