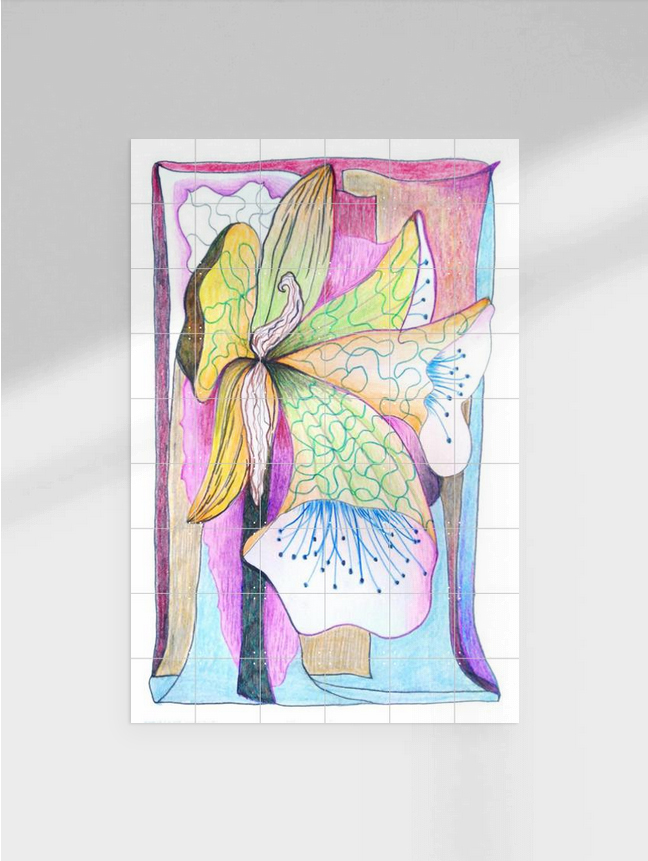 AMARYLLIS

XL Print with Ixxi
120 X 180 CM.
€ 385,-

– met 54 vlakken
– prijs all inn
100 X 140 CM.
€ 295,-

– met 35 vlakken
– prijs all inn
80 x 120 cm.
€ 235,-

– met 24 vlakken
– prijs all inn
🌿 A winter day with the first flower
transformed into a modern wall decoration
The Amaryllis is a special bulb that can develop an enormous explosion of flowers with hardly any water. It blooms at the beginning of the year. Symbolic flower for a new beginning.
The original is a drawing on A5 with colored pencil. Made in January 2023 indoors, in the studio.
Now as a large reproduction, incl. hanging system, ready to hang on the wall.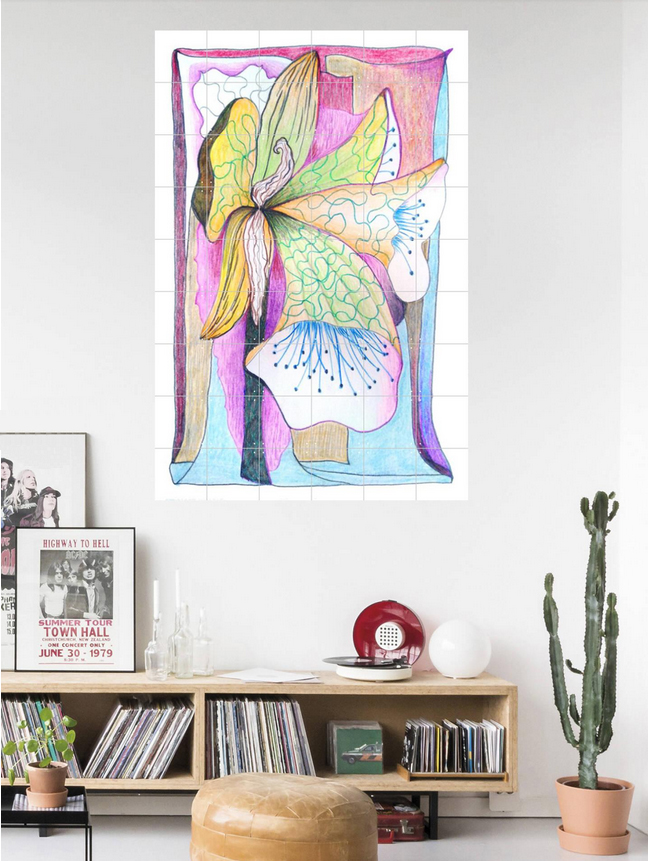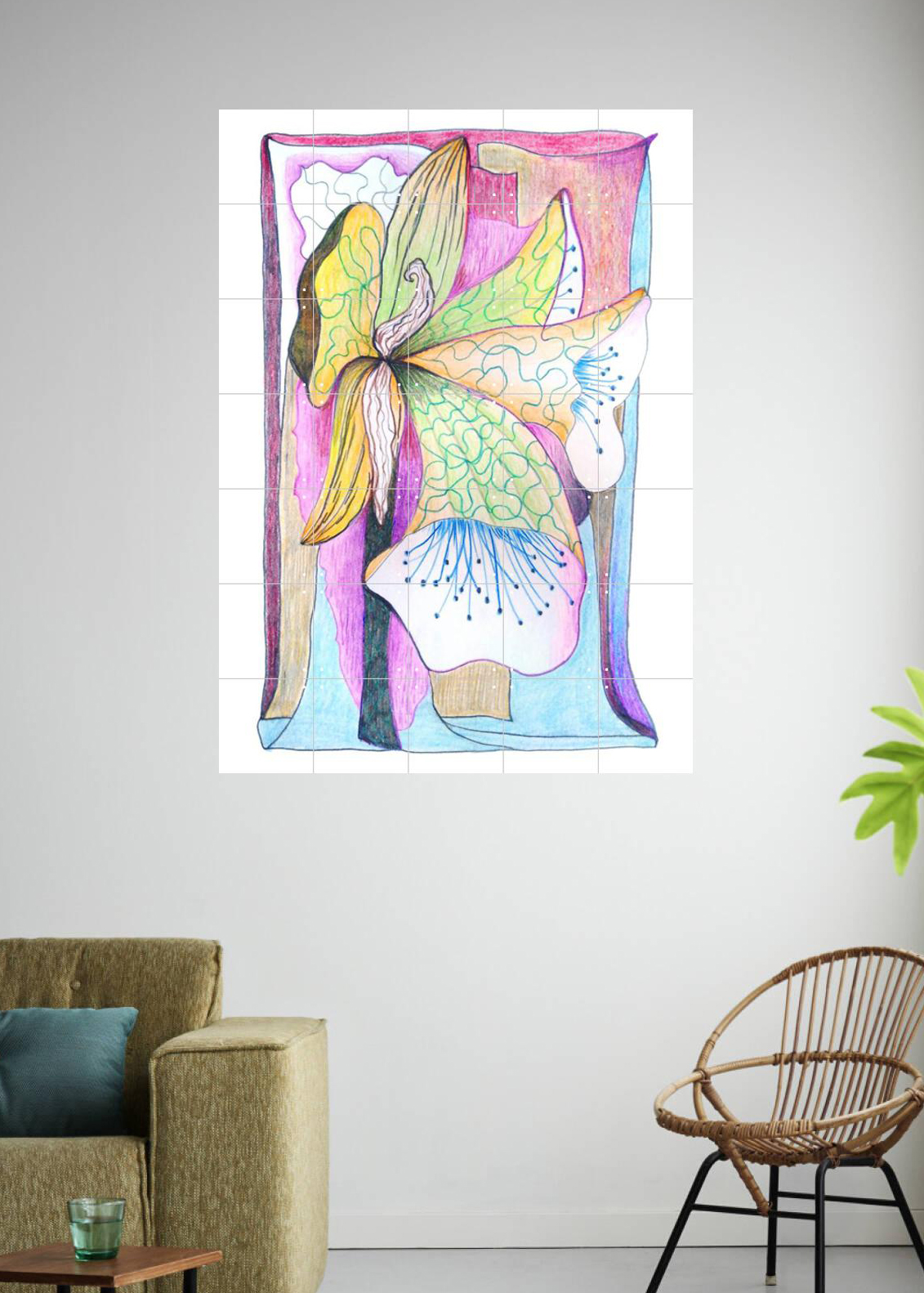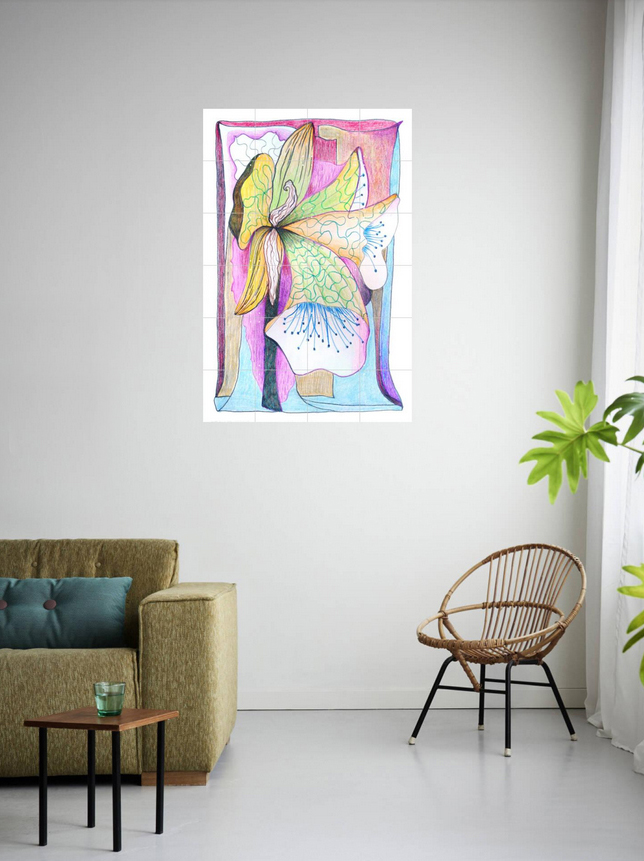 With the Ixxi system you assemble it with compartments and hang it on the wall without drilling. A frame is not necessary.
Price incl. VAT and shipping costs registered within the Netherlands. It comes to you as a letterbox package.
> Are you still having questions? Or other remark?
Contact us.