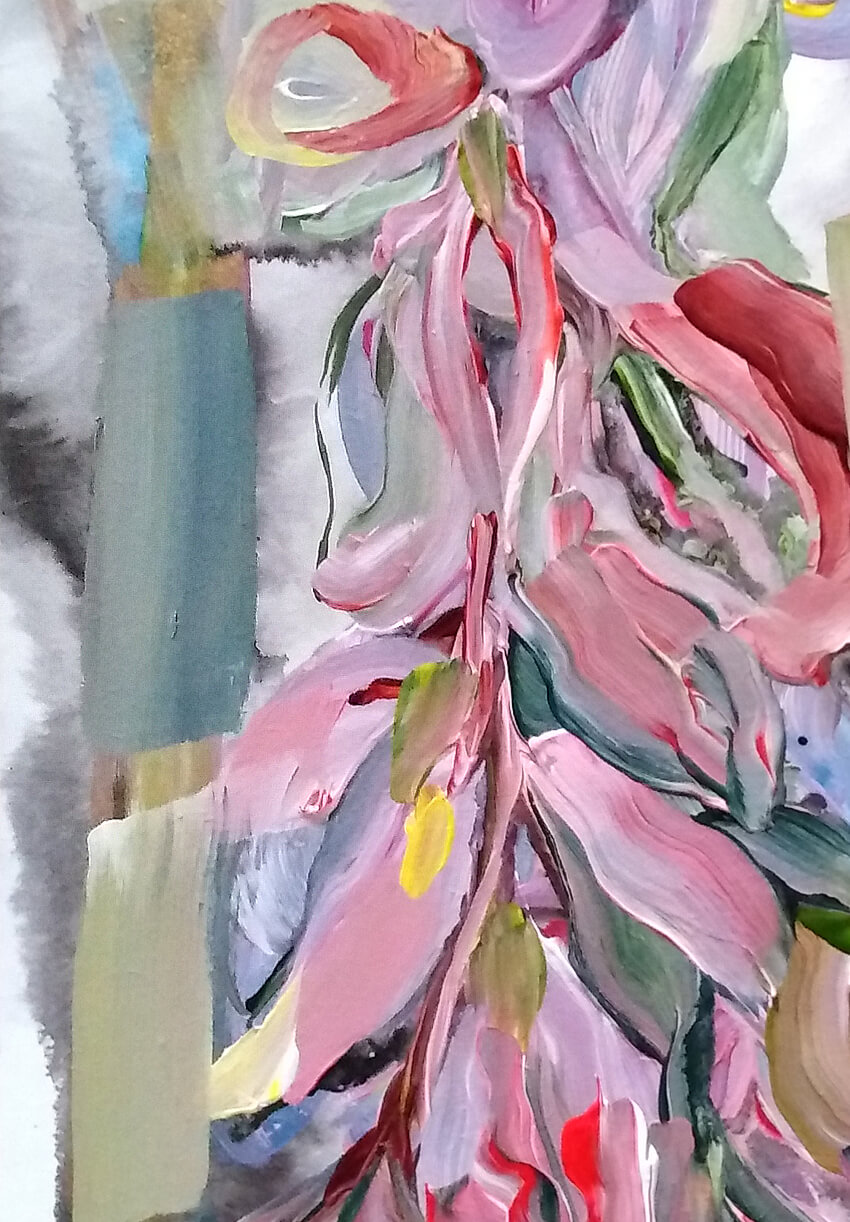 From the series Winter En Plein Air studies, February 2023
Painted in the garden, where the Japanese Forsythia blooms pink again.
'You can never hold back spring' to Tom Waits song. It will become always spring again. And new. Small fresh flowers in a withered environment.
Painting on wooden panel, gloss varnished.
——-
WINTER EN PLEIN AIR
was a month-long art project. I made nature studies outside, in the winter. Representing the inner life with nature images and situations. For inspiration for my future abstract artworks.
6 February – 6 March 2023.