small wall sculptures
GARDEN SPIRITS
3 experimental, small wall sculptures.
The spirit of nature, felt when you are outside.
They are strange, near and far, present and sometimes gone. Always with me.
Sustainable works of art
Made in the line of my series of wall sculptures since '19, from recycled plexiglass. This time in combination with 'En Plein Air' drawing studies and edited with all kinds of painting.
Garden Ghosts were created for the group exhibition with artists association Tengel in Zaandam April 2023. Each with a new artwork of 20 x 20 cm.
no. 2, the silver one is exposed.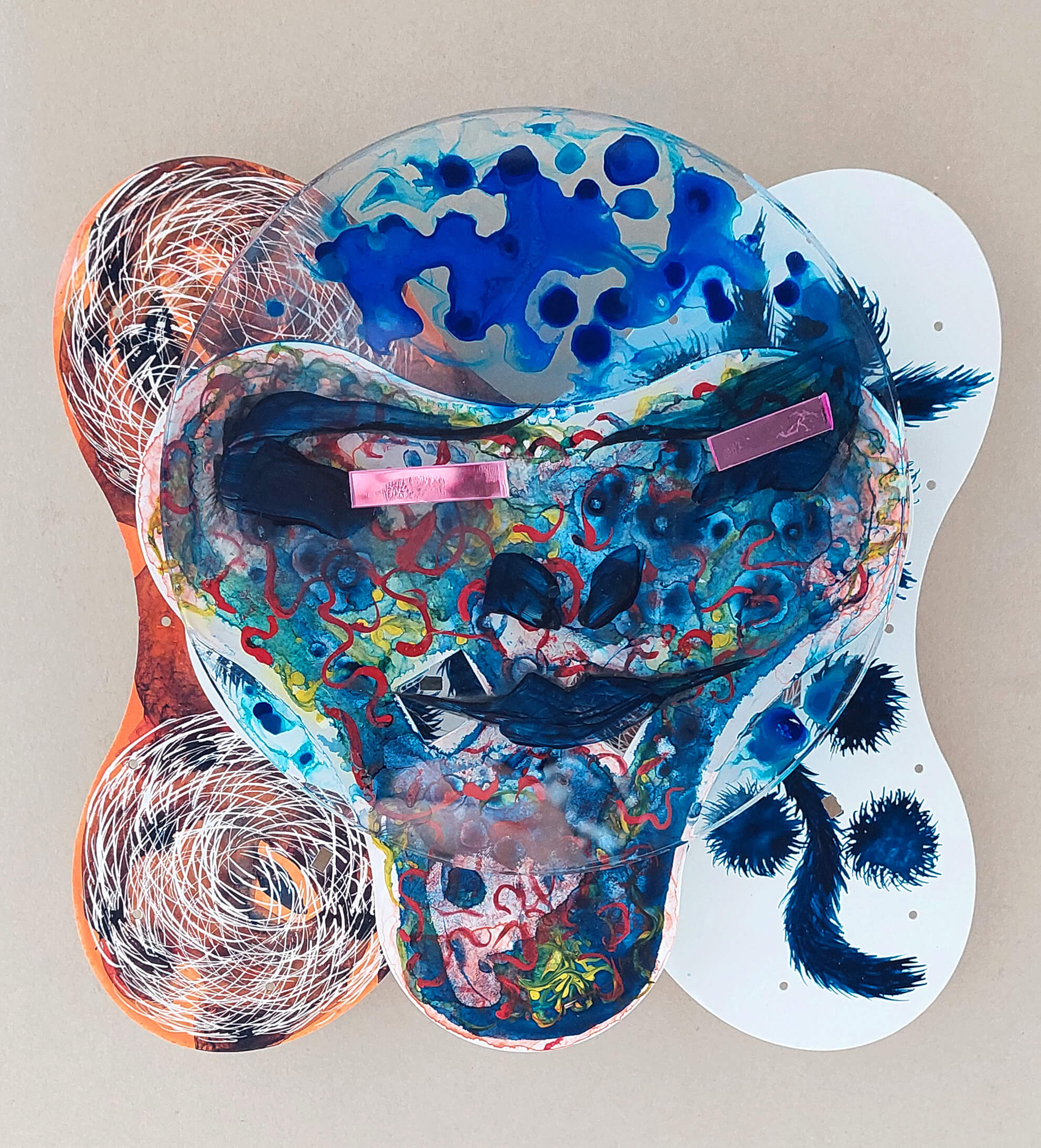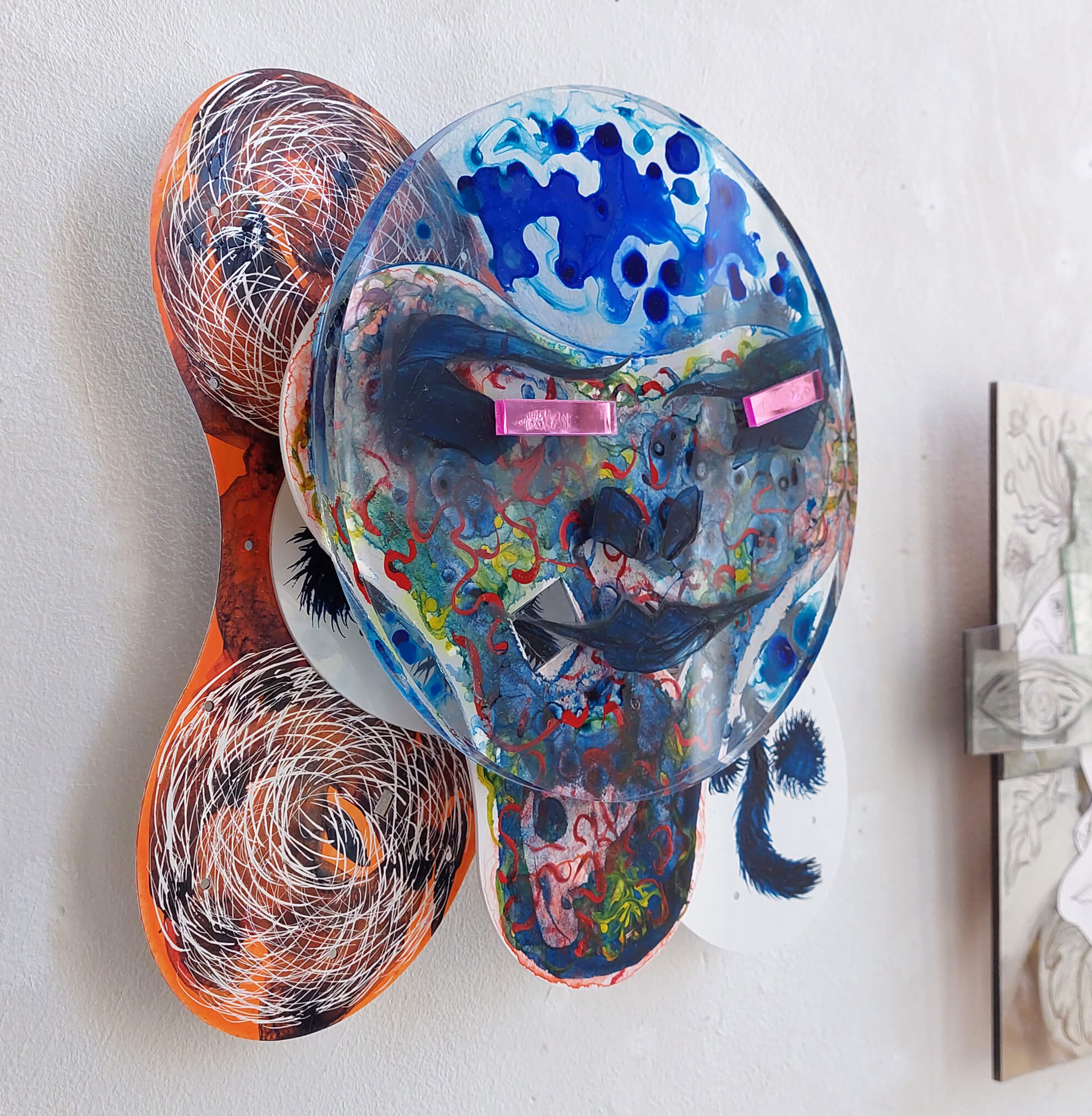 GARDEN SPIRIT
no. 1
20 x 20 x 3 cm.
Recycled plexiglass,painted
Gea Zwart, March 2023
€ 350,-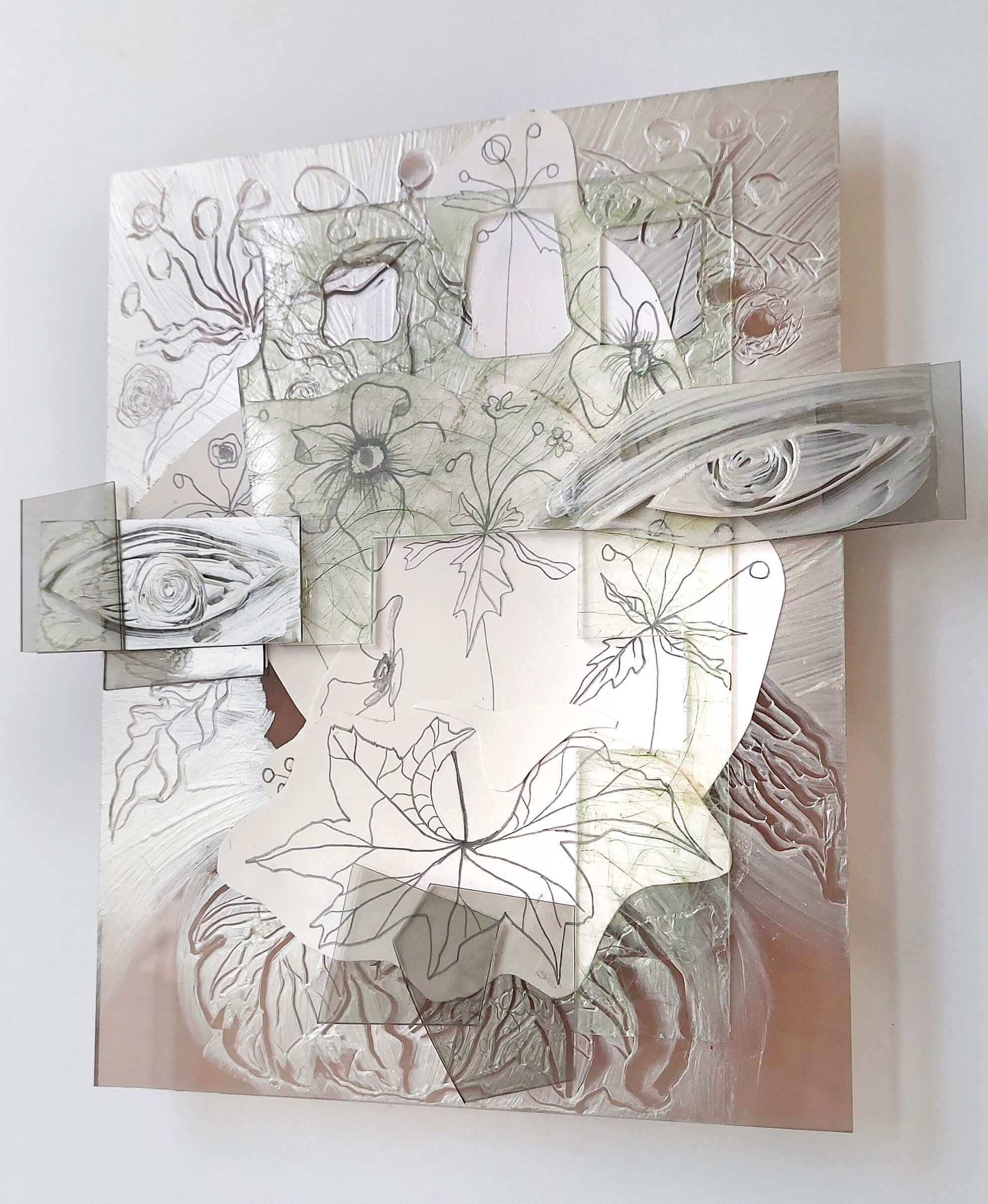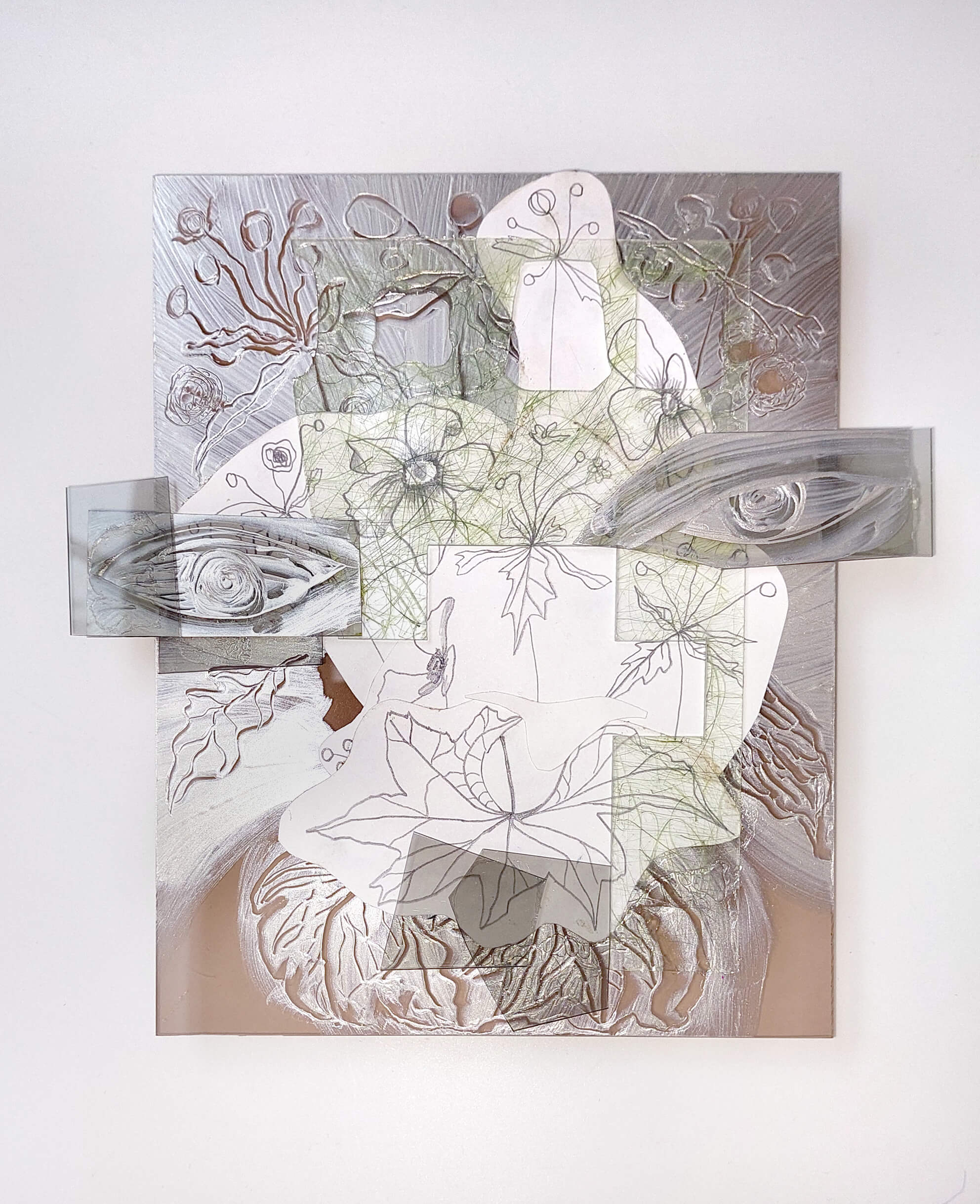 GARDEN SPIRIT
no. 2
20 x 20 x 3 cm.
Recycled plexiglass,
silver paint, En Plein Air drawing on paper
Gea Zwart, March 2023
€ 350,-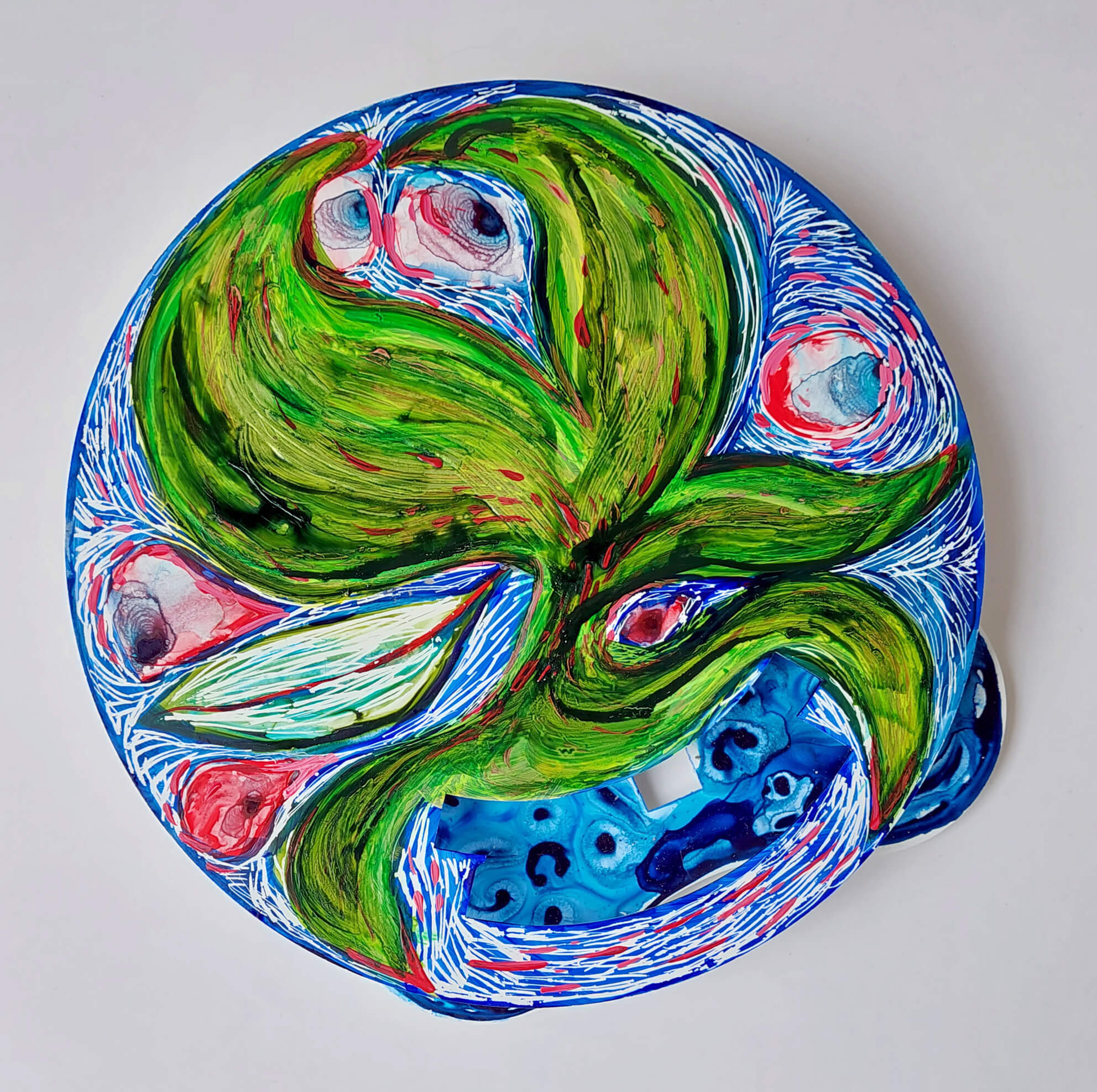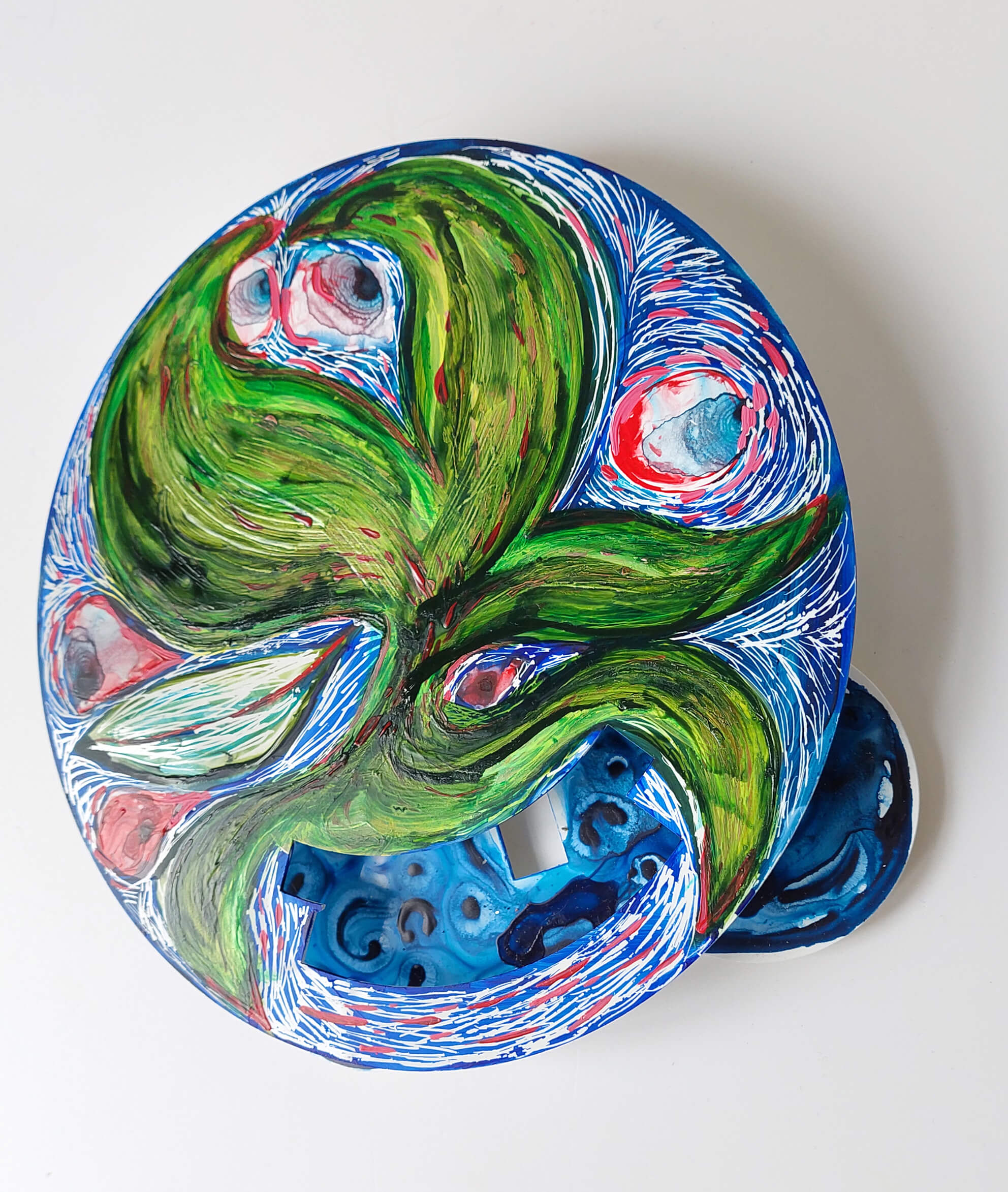 GARDEN SPIRIT
no. 3
20 x 20 x 3 cm.
Recycled plexiglass,painted
Gea Zwart, March 2023
€ 350,-
---
Set € 900,-
(instead of € 1.050,-)