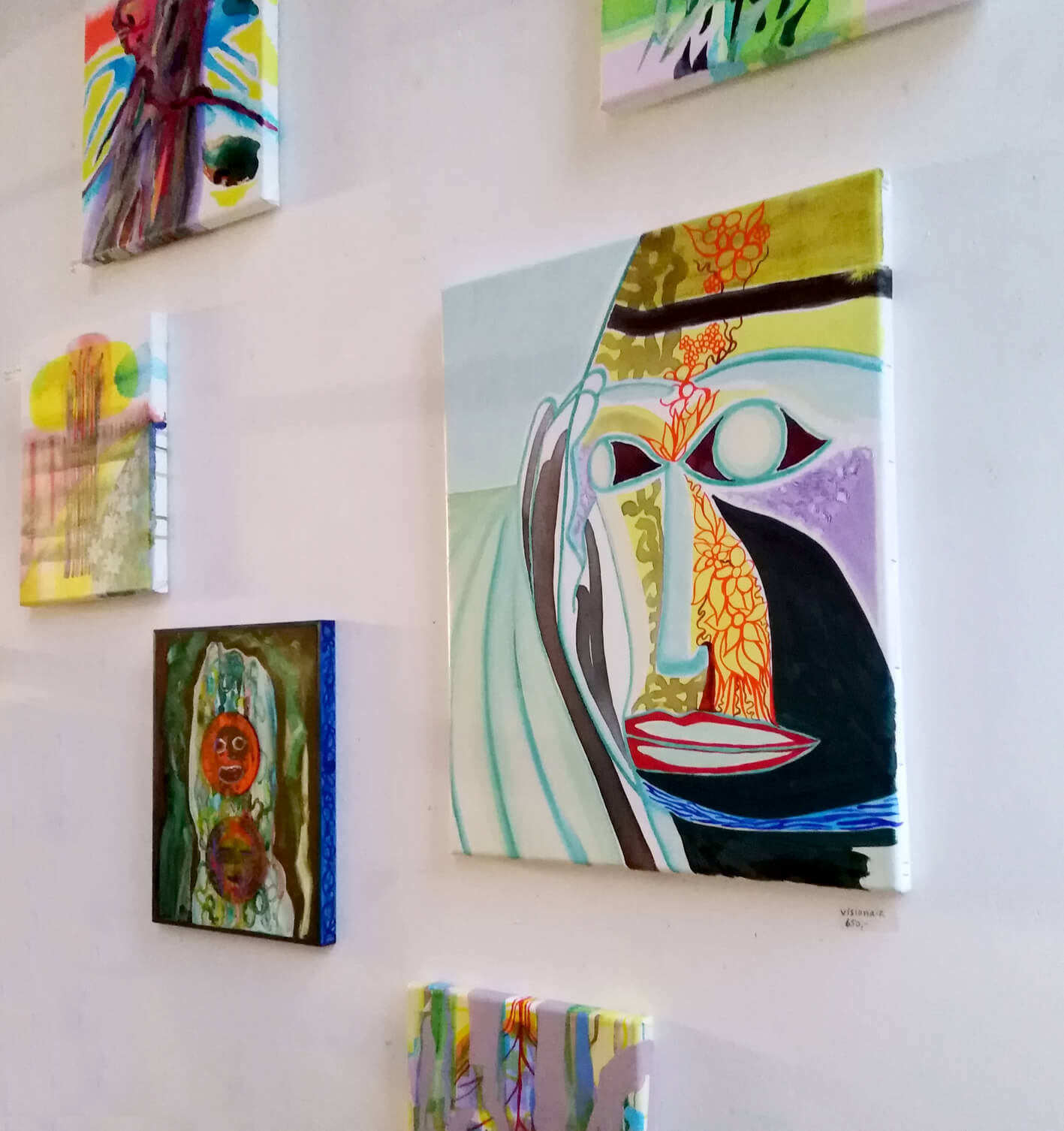 A visionary has a vision of the future.
This figure is situated on the coast, on the edge of the country. With an open or empty gaze? Desperate or with vision?
A sailboat is hidden somewhere, for the departure to? De ogen zwenken als de lampen van een vuurtoren.
To the viewer to reflect on this small canvas. And to let go of your own vision.
From the Reviewed series. Paintings that I picked up again after a few years. The content has remained the same, but new, extra layers have been added.
Started long ago with oil paint, revised January 2022 with acrylic paint. A small painting for a small wall.