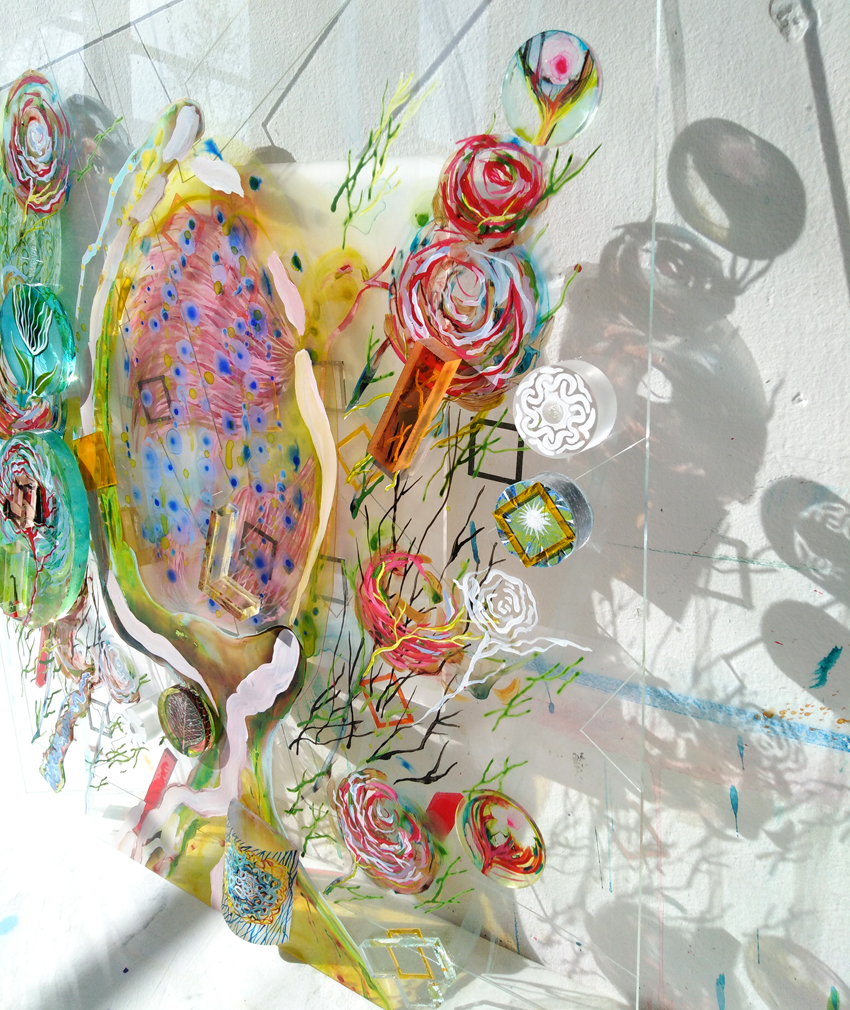 This reliëf is about my feelings, related to the rapid changes in the world around us, in March 2022. I use images from nature as a metaphor, such as a storm, flying flowers, a flying bird, man, moving abstract shapes etc.
The artwork is a wall reliëf. The hanging system at the back is also made of recycled Plexiglas.
There are spacers on the back, transparent blocks, so that the work is 4 cm. of the wall The reliëf is 2 cm. on the front high, the total artwork is 6 cm. deep. The signature with title is on the back.