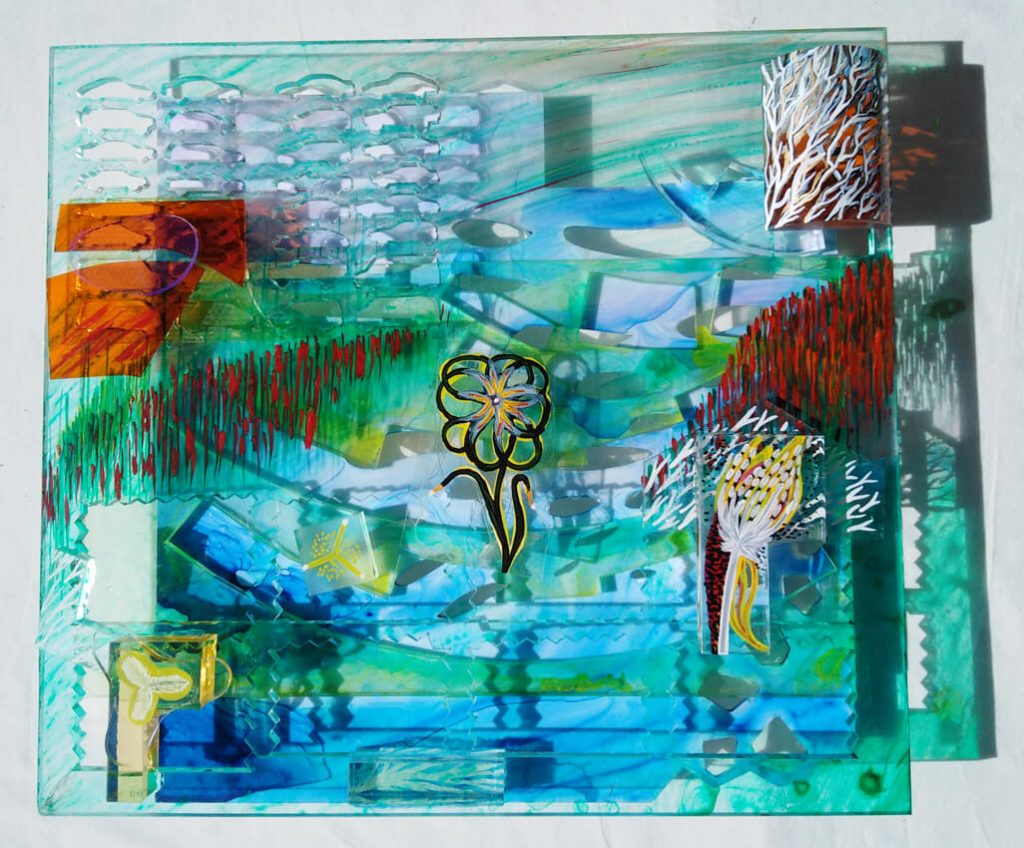 The inspiration for this reliëf is a small canvas I made earlier. Inspired by the Talking Heads song of the same title: Road to Nowhere. In line with the theme of all my experimental reliefs: Into the Unknown.
I wanted to make the image again, but as a assembly, not on canvas. A road to the horizon, this time in blue. Could it also be a road through water? With light, plants and flowers?
At a certain point I still needed inspiration for a certain part. And as so often, I found the inspiration on my way to the studio. A beautiful waterplant in the Vondelpark gave me the idea of ​​the middle flower.
In different light, this work of art made of plexiglass is different every day.
Practical information
Wall reliëf and ready to hang. The signature with title is on the back. The hanging system and spacers on the back are also made of recycled Plexiglas.