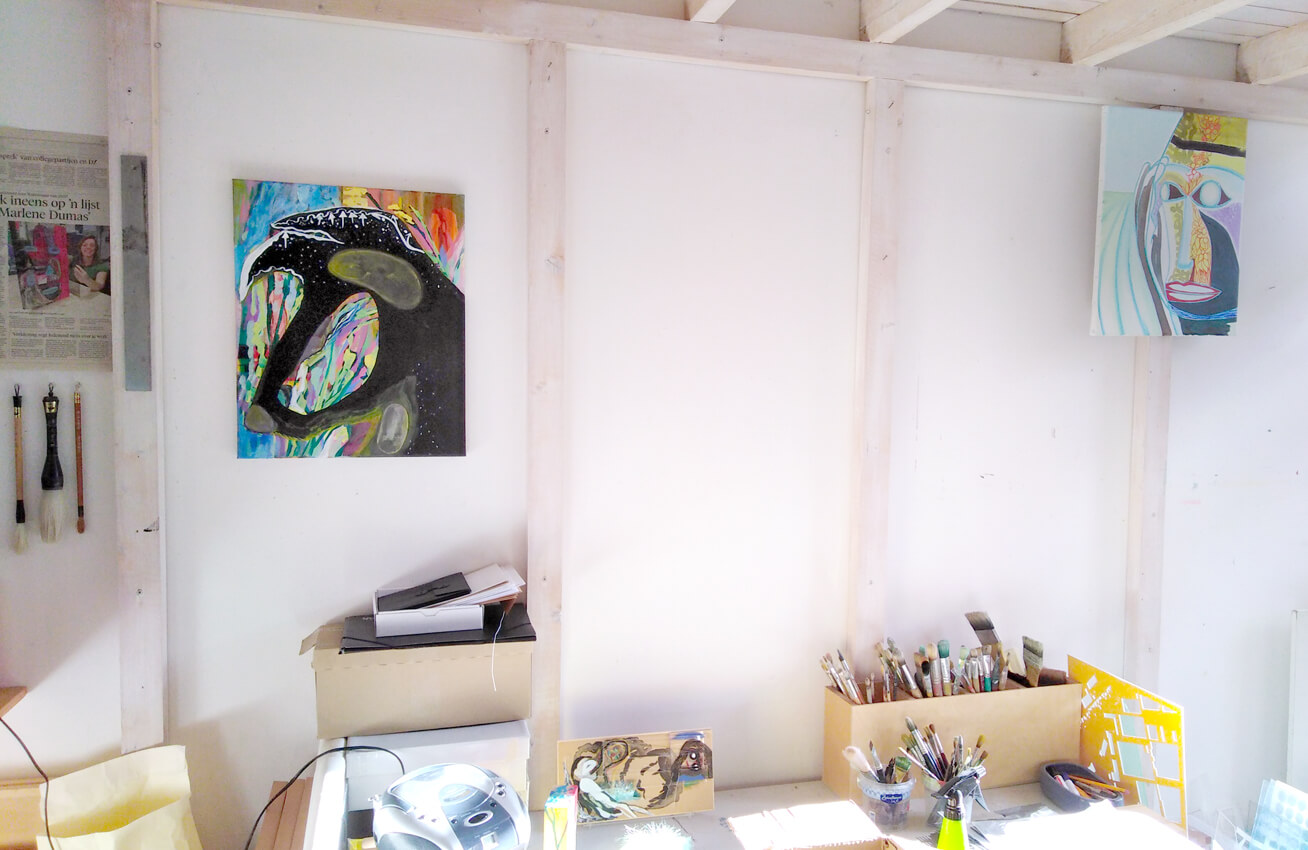 Mystery, power and poetry together. Our source depicts with a wild dog. A bit scary and not, at the same time.
An elaborate small painting on canvas. About our base, the primal source. The reason was the appearance of the first wolf in the Netherlands. Colorful and dissolving between the trees. Gradually supplemented with heaviness, silhouette and history. And white clues in the ears and neck.
Some works take a long time. These 5 years, with new insights over the time. From November 2017 to September 2022.