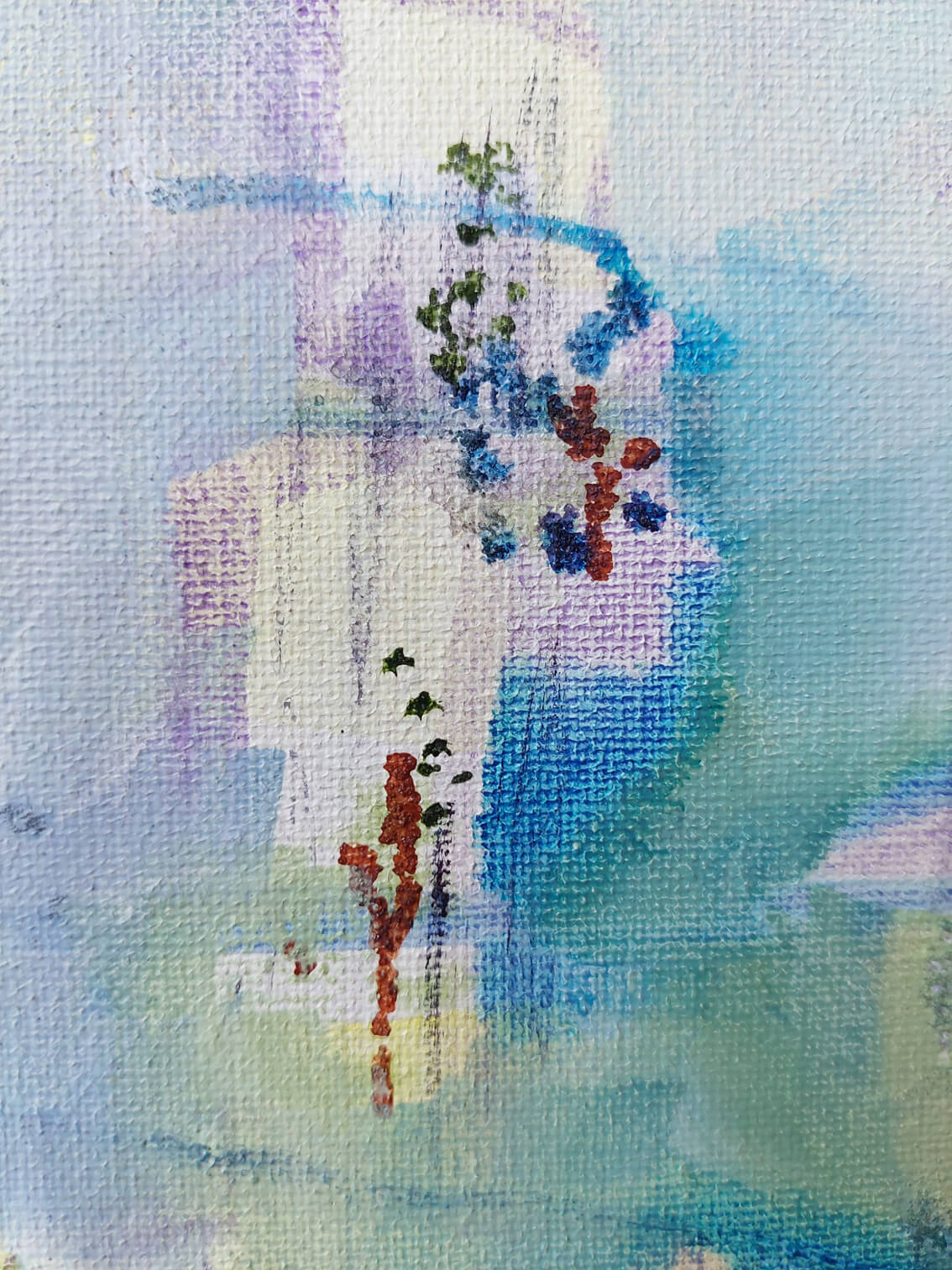 On the border of the mudflats and the beach.
En Plein Air started on the beach of Schiermonnikoog in 2020. I was on the border of salt marshes and beach.
This contains structure, but then added from the outside. It was very windy that day. Sand from the beach has sanded the painting, it is tangible and visible in the paint.
In the series Revised, because I improved it after 3 years.
The title has also been changed to: New Land.
I paint about changes, but also participate in them myself.