Finished projects in cooperation with beautiful people
2013 – 2019
POETRY & ART
Art by Gea Zwart in collaboration with more than 100 poets from the Dutch language area.On the initiative and realization by Gea Zwart.
> 6 years of online collaborations on the Facebook page 'Poetry and Art' managed by Gea Zwart. Every 2 weeks and later once a month a new combination of a work of art by Gea Zwart with a poem, in close consultation with the poets.
> In collaboration with Municipality of Zaanstad organization and implementation of the competition: Driving poems on 25 municipal vehicles. Also design of the poems on the cars plus the logo design 'feather and wheel', 2017.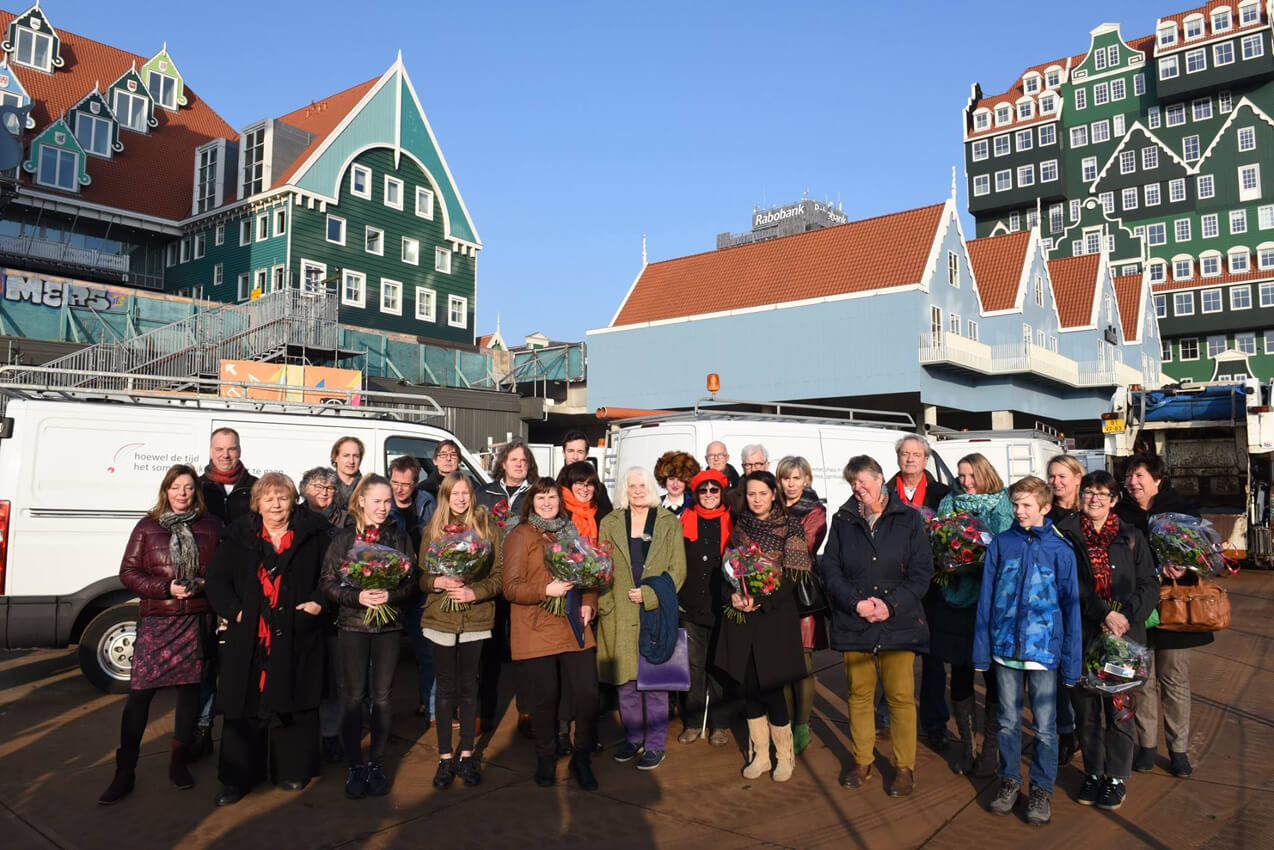 > Solo exhibition in Jeroen Bosch Hospital, Den Bosch in collaboration with 8 poets: Alja Spaan, Boudewijn Betzema, Esha Guy, Dirk Engelage, Ingrid van den Oord, Méland Langeveld, Monique Buising and Pim Smit. Design of the poems by Gea Zwart in the display cabinets. During the opening, poets recited their own poems.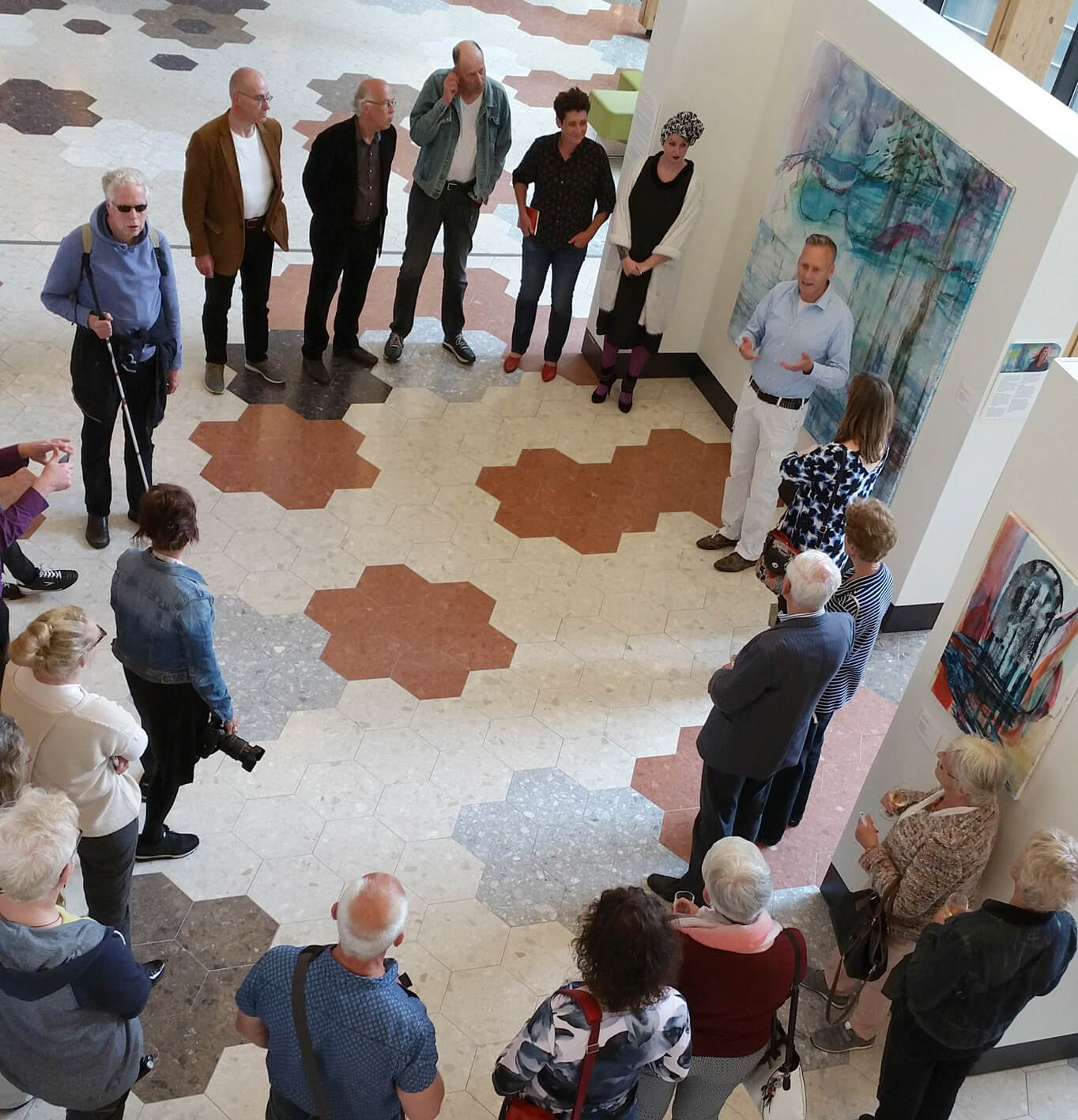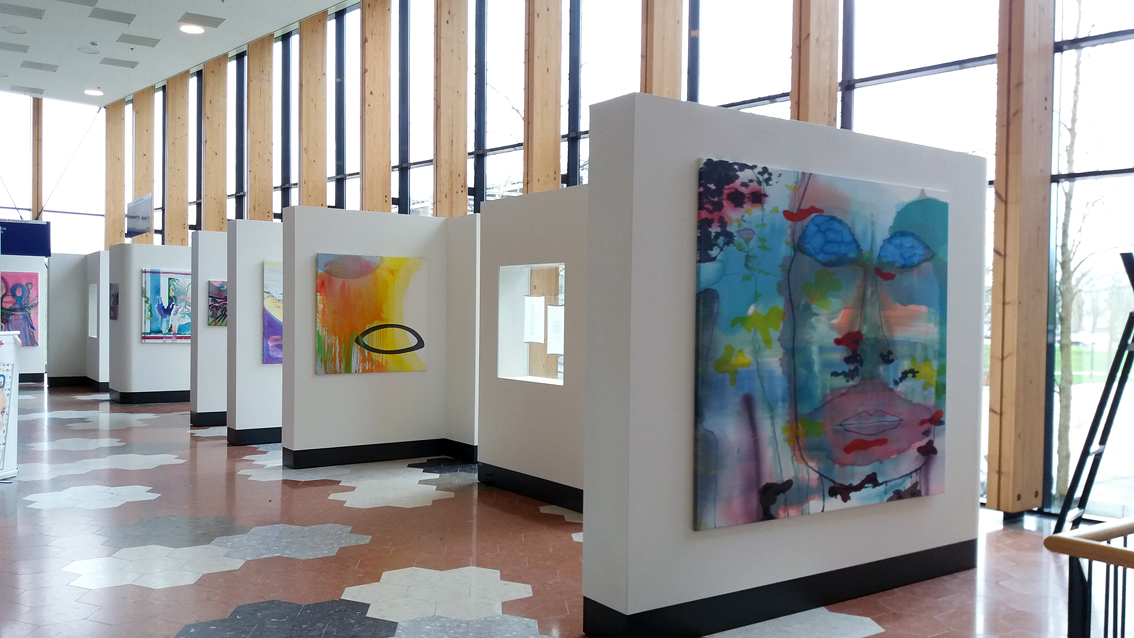 > 6x own project during the Dutch National Poetry Week.
Competition projects in collaboration with with external jury. Our project was featured in the national media every year during the 'Poetry Week' and the 'Poetry Day'.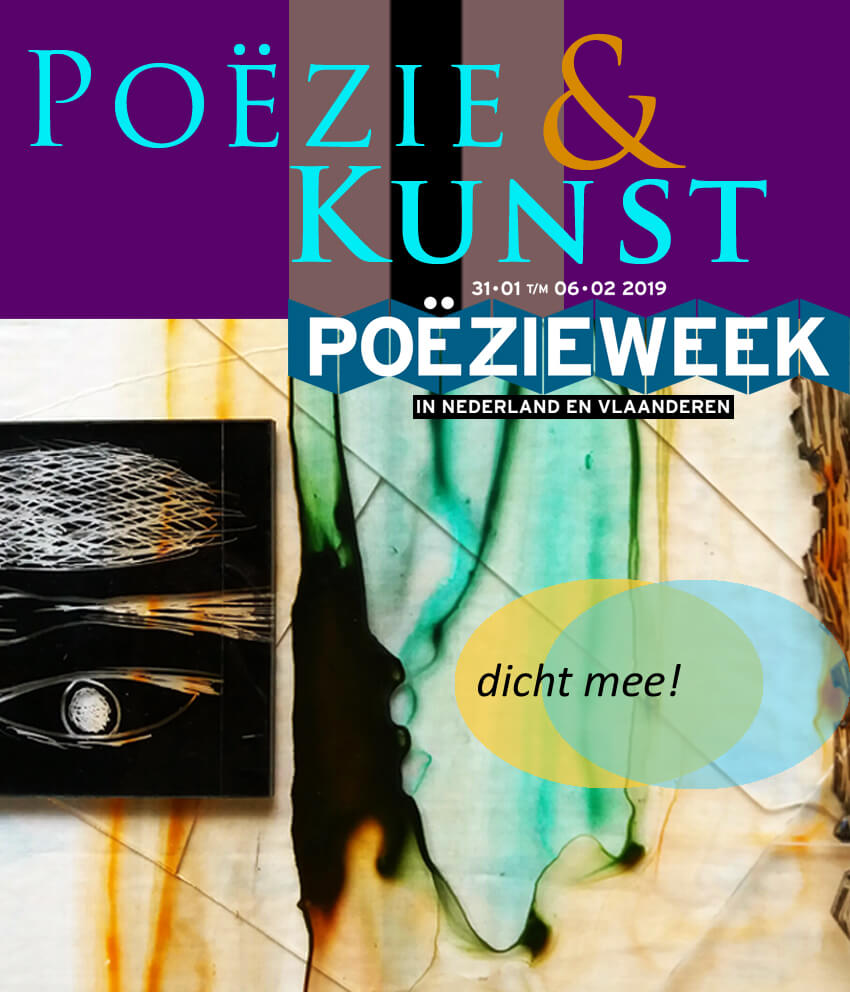 ---
2009 – 2013
PISTE FOUNDATION
> Multidisciplinary stage for artists and the public
> Thematic projects on the website, in living rooms and library.
Initiative, founder and chairman Gea Zwart in collaboration with board members Irmgard Noordhoek and Joanne Zeegers.
PISTE projects
– Living room projects:
Food and Art, sub-themes Danger, Ego, Metamorphosis and Spiciness
– The True Face, online and on location in the Hilversum Library
– Point in Time. Online project
– Across the Border, Couples; online during National Poetry Day '10
– Fate. Pilot
---
2012
WINNER CONTEST 'Art on a Windmill'
Organized by NUON and Bubble Art Projects.
My design was 1 of 24 winning designs.
Award:
Execution of the artwork and 3 months exhibition of the flexible painting around the mast of a windmill, in a windmill park near Almere, Holland. Clearly visible from the road. The large canvas is hand painted and varnished by Gea Zwart. Placement is organized by Bubble Art Projects.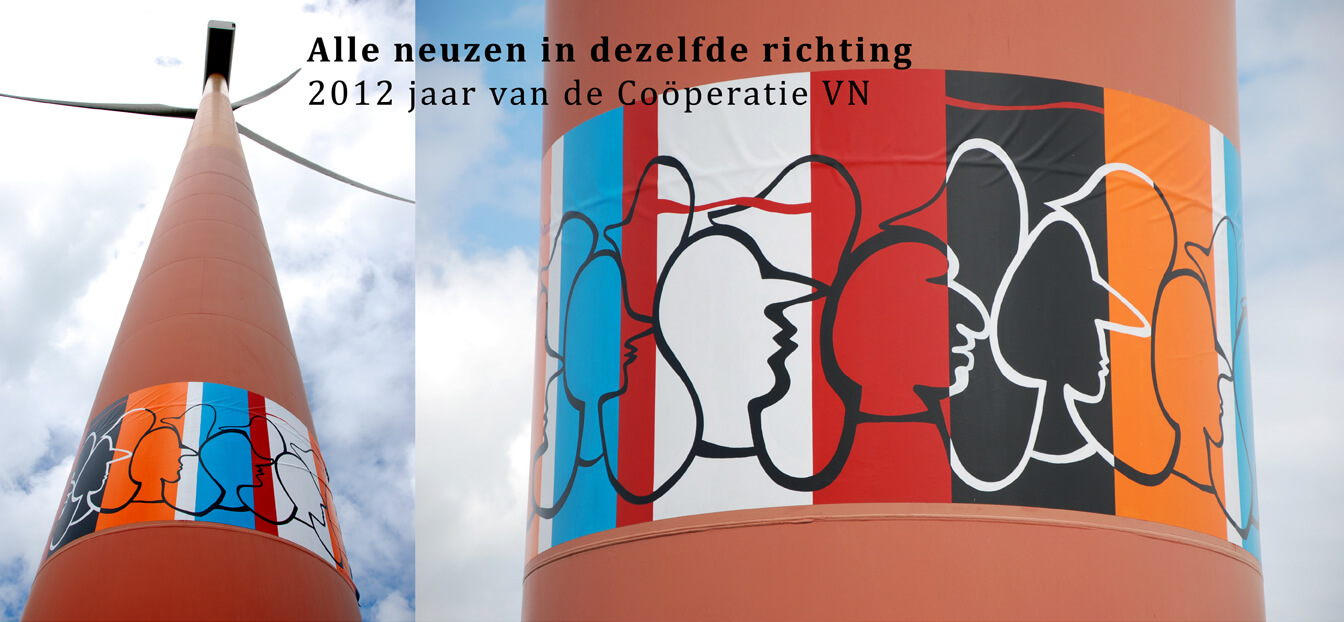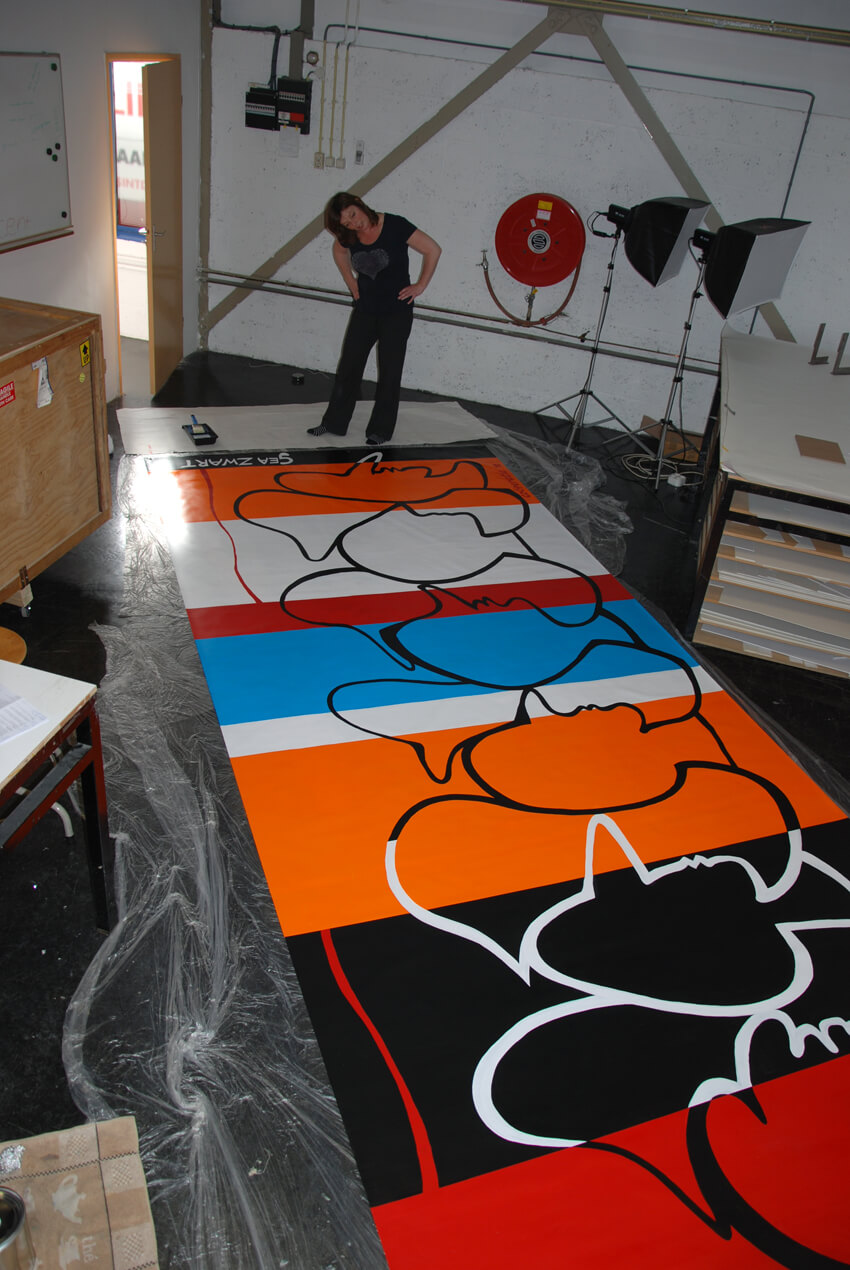 ---