Applied art
Making commissioned works of art is great
I work for large and small clients.
Let's find out how we can make the world a better place with a custom contemporary artwork?
Using recycling of existing materials, wood, drawing and painting.
An exclusive design is what you can expect
New roads are always interesting.
Do you have a request that you are not sure can be executed? Feel free to inquire.
Search assignments
A hybrid form of assignments. Within the specified conditions I look very specifically in my collection of free works of art for a work of art. I will send proposals by email incl. photos, information and prices. Custom framing is also possible.
Is the right one just not there?
I also create commissioned artworks from scratch.
The Image Stock is part of the searches. Ordering digital files from my imagestock for publications. Click here for more information.
Make an appointment?
wall sculptures
made of recycled plexiglass
Commissioned for companies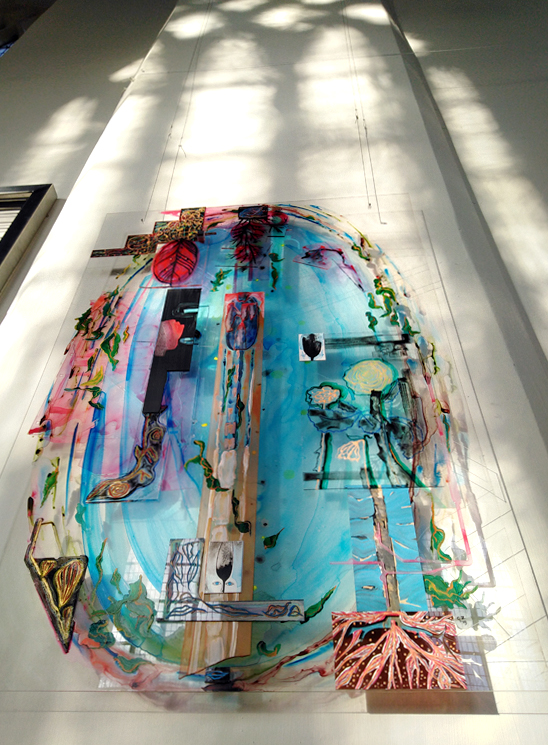 With Studio Gea Zwart I design and realize
wall sculptures, made of recycled Plexiglas. In combination with other materials that can be recycled. Like wood and older works of art.
Think of:
* Sparkling wall sculptures
in line with the sustainable mission
* Art monuments
e.g. upcycling from corona screens to art
* Promotional gifts
The recycled Plexiglas reliefs look like stained glass without lead, even without glass. Layered flat 3d artworks, sometimes up to 6 cm. thick. Edited with my visual language. I have been working on this since 2019, as autonomous art.
Commissioned since 2022.
For an impression, go to Art, reliefs.
At the moment I reuse plexiglass left overs from a model company and an architect's office. This stock is constantly refreshed. And can be combined with leftover perspex from the client's company.
Interested in a sustainable work of art?
Contact us
---
Flierefluiter Trophy
i.c.w. Studio Z-as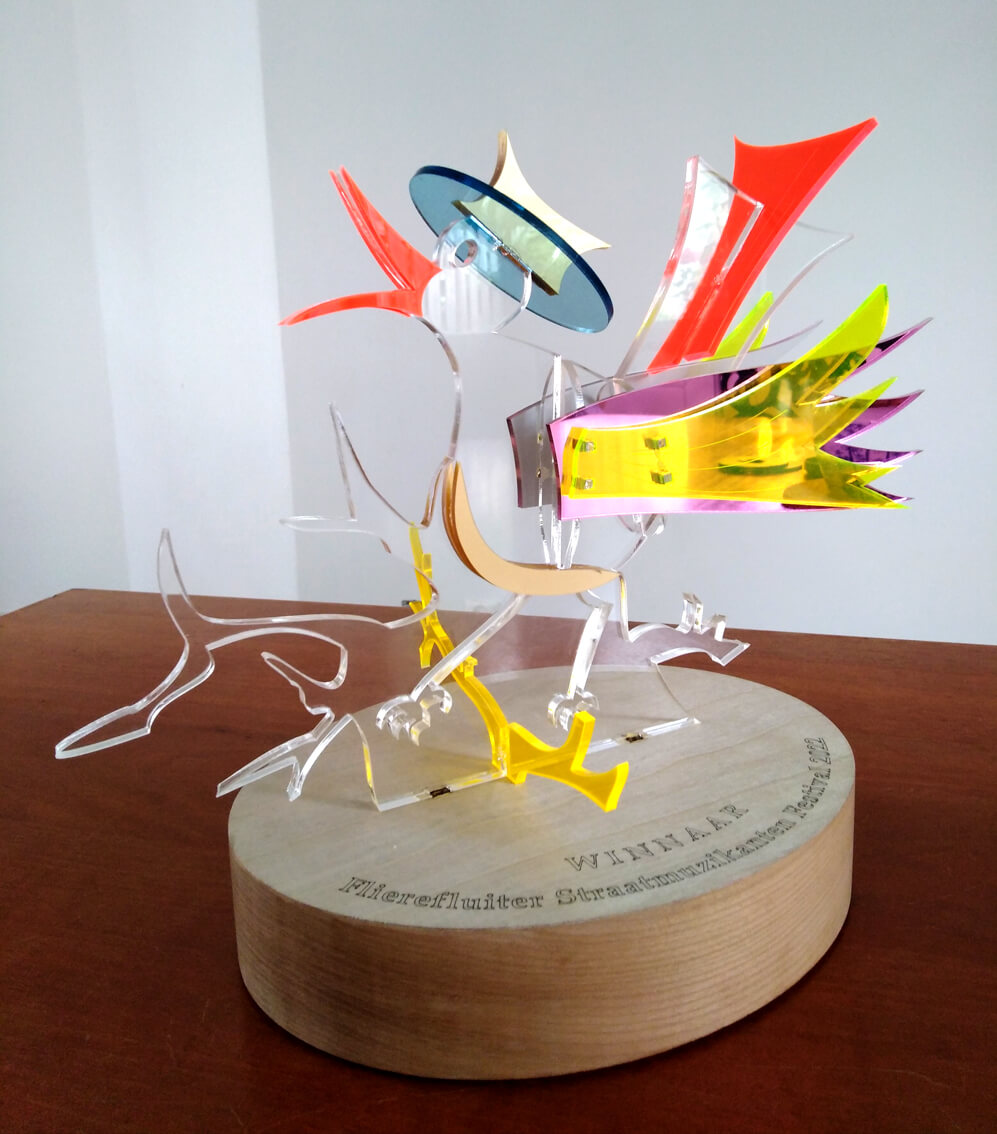 * Made with recycled plexiglass and wood

The Flierefluiter trophy goes to the winner of the Flierefluiter Festival every year. The Street Music Festival in Alphen aan den Rijn, which takes place at the end of August. Every year we make this colorful free bird in a different color scheme.
---
Paintings and En Plein Air drawings
On request according to subject and location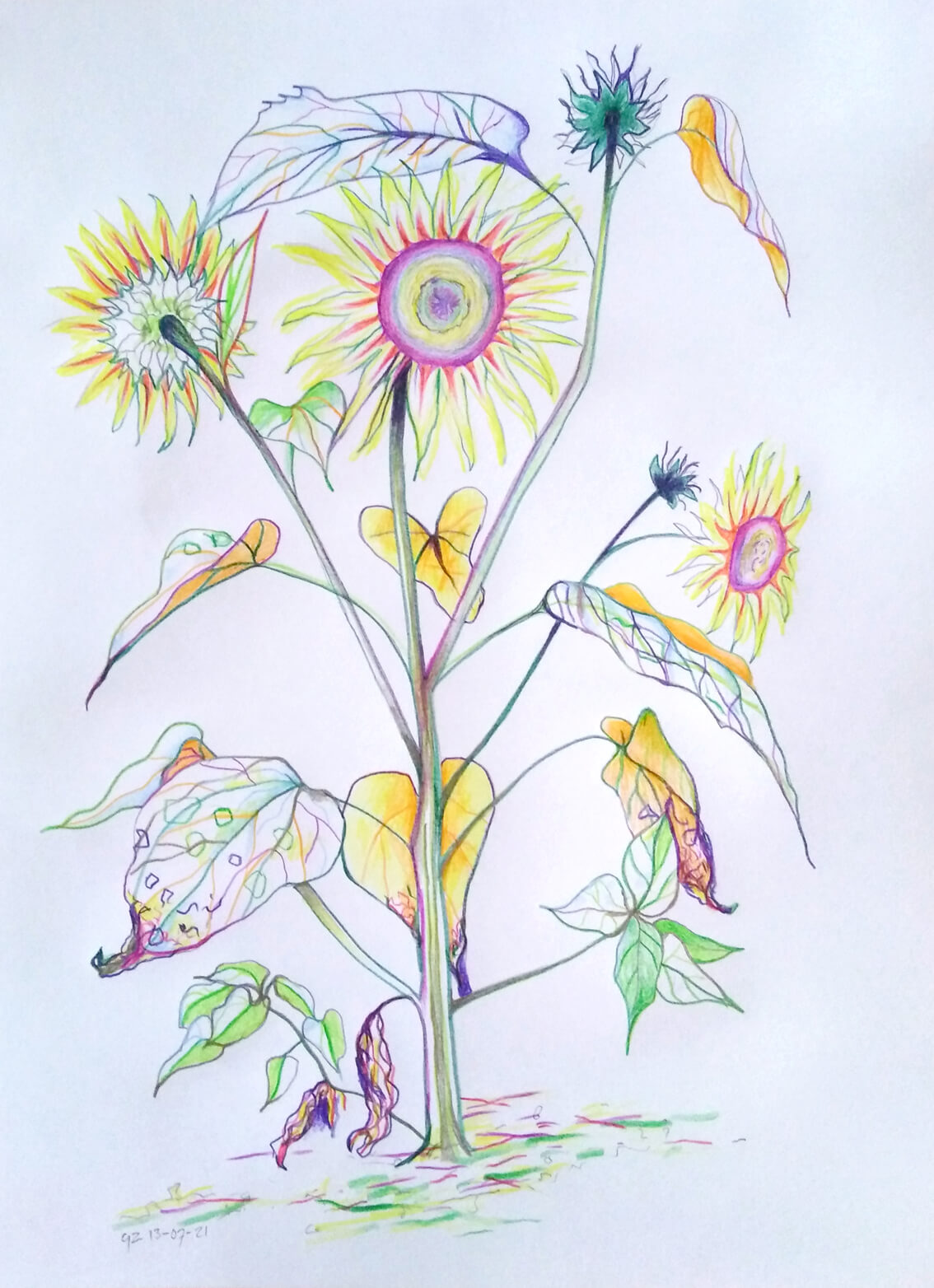 Made in nature and in the studio
Think of a painting or drawing with a specific theme, color scheme or size. I carry out custom orders.
You can be inspired by the autonomous works of art.
Contact us for information.
---
In partnership
Furniture with Art
i.c.w. furniture designer Jack Ha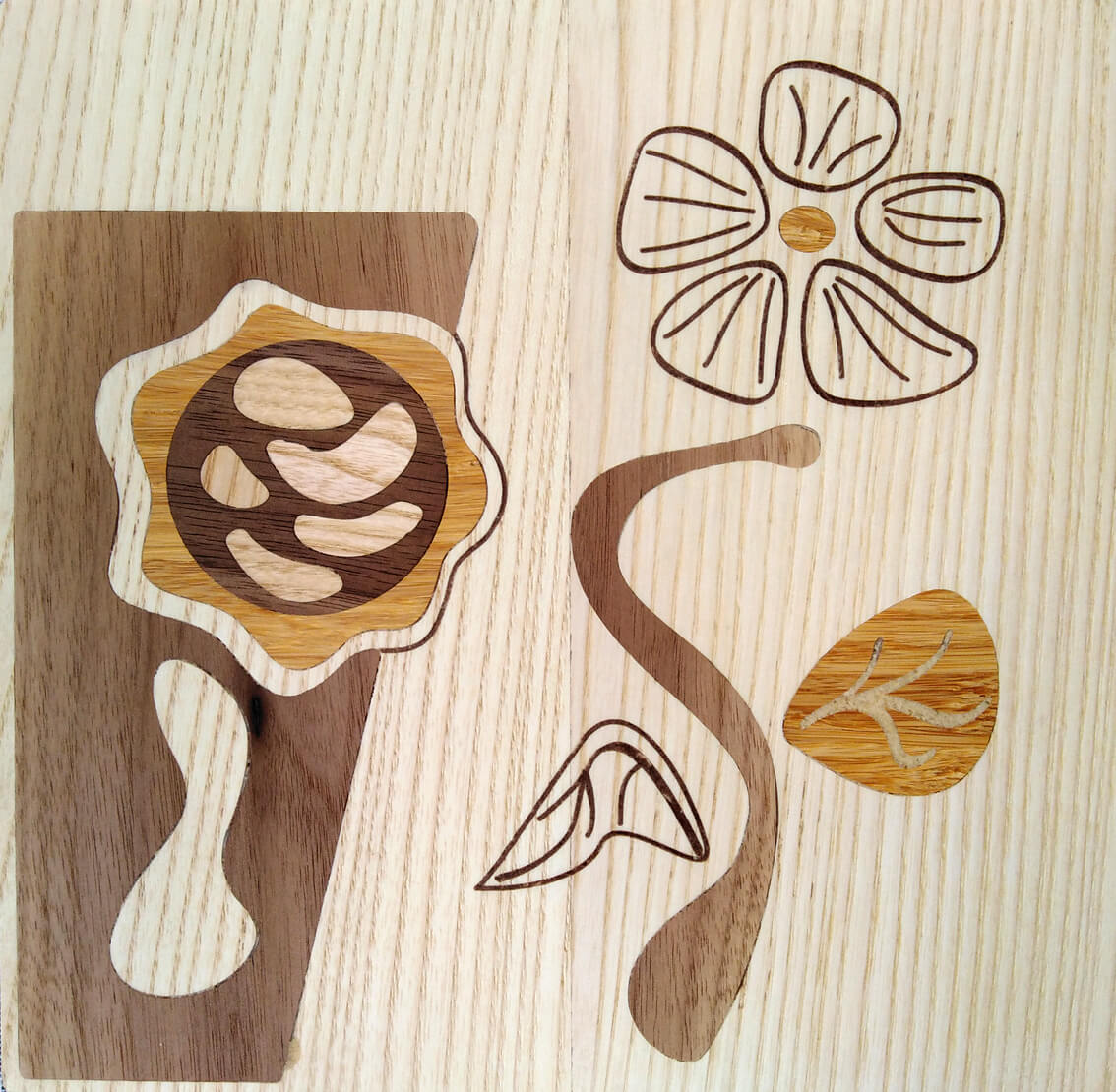 * Made with inlaid wood
Modern, stylized works of art with craftsmanship performed on furniture and other objects made of wood. Since it is solid wood, it can be used on cabinets, table tops, chests, desks, etc.

Come up with a nice application and get in touch.
---