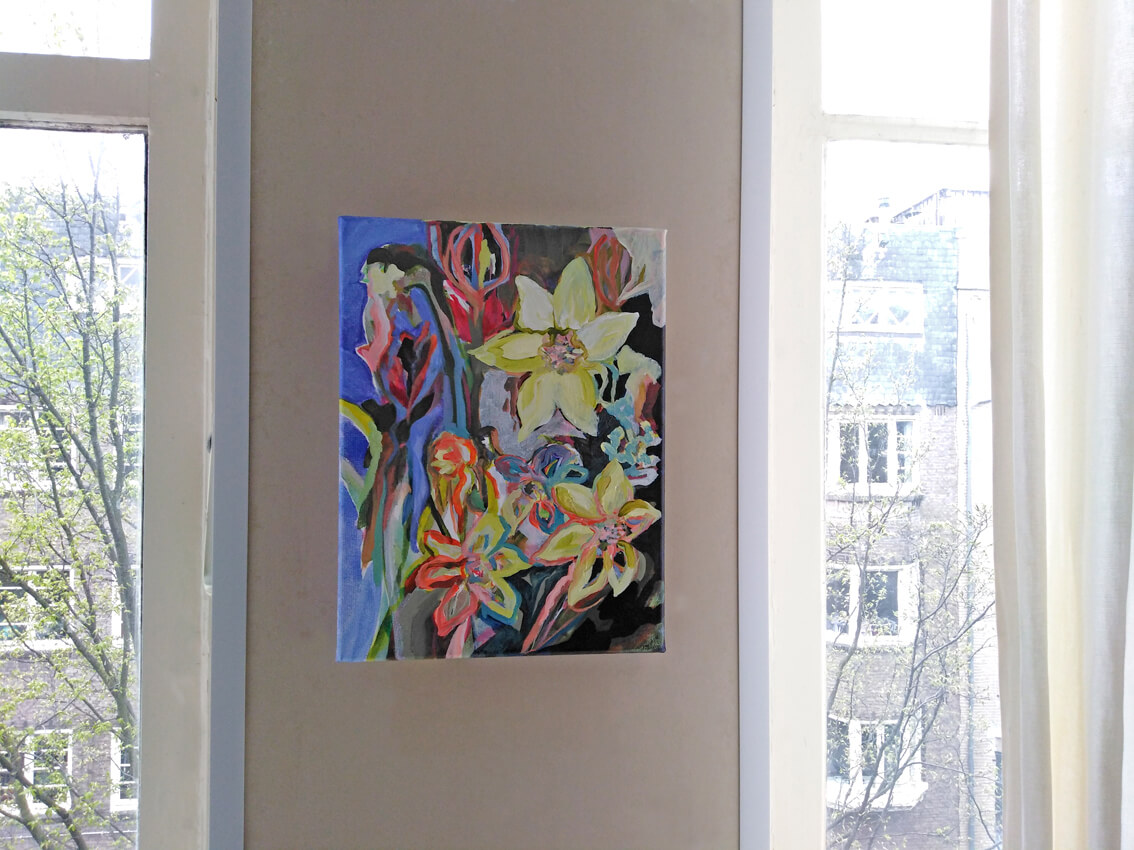 I started this painting En Plein Air on April 17, 2020. He still wasn't finished.
In April 2022 I picked it up again and finished it in the studio. A lot of snow had fallen. Suddenly I saw in the garden how I could make the painting fresher and more graphic. And keep the mysterious as well.
Fresh and mysterious simultaneously. An unusual, but beautiful combination.