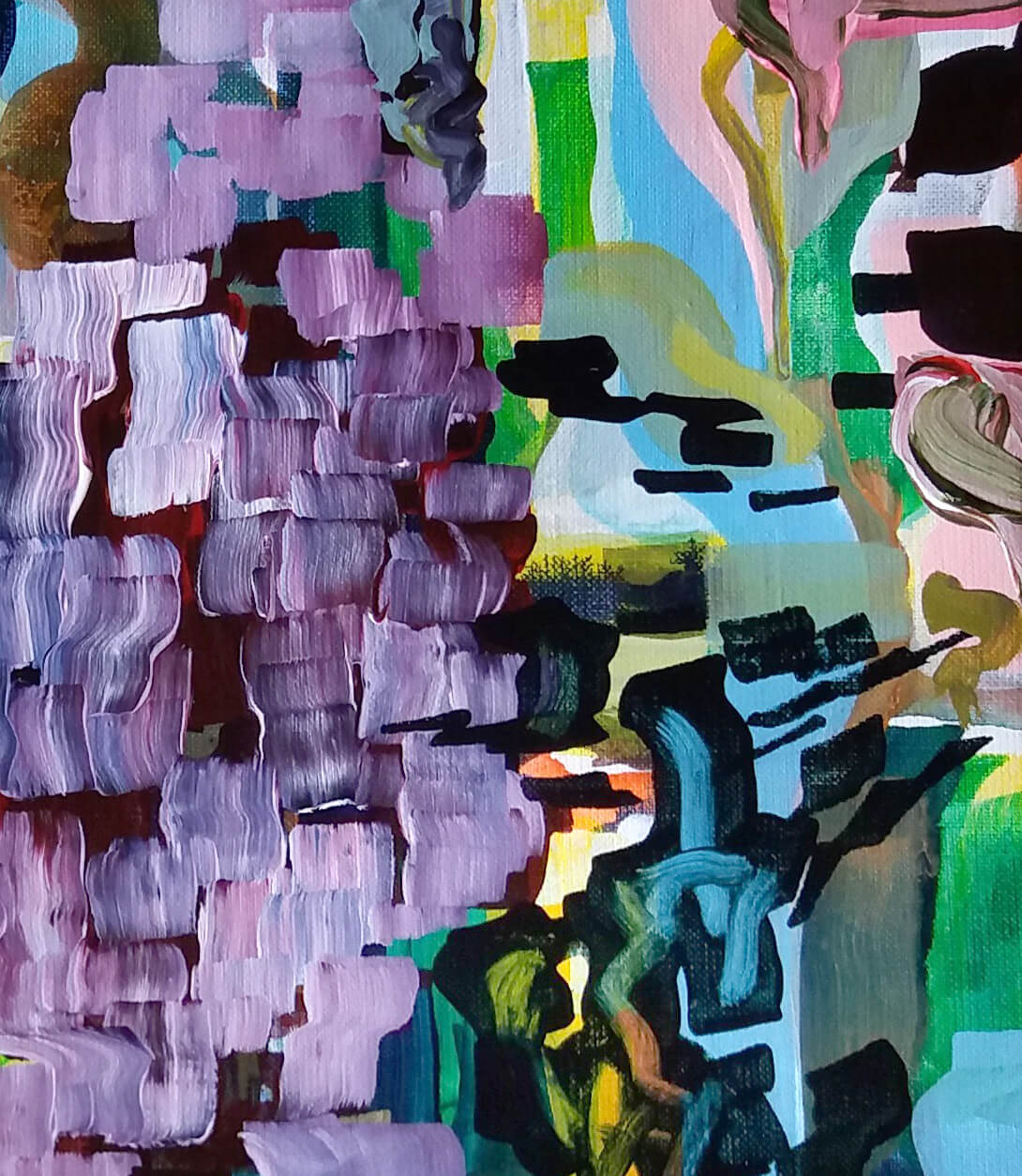 The Resonance 2018 series follows the Panta Rhei 2017 series. The latter was about water flows, while resonance was about sound. The abstract world of color and form, action and reaction.
In this small canvas the shapes become more and more condensed. An increasingly complicated piece of music and cell growth stood in my mind while making it.
A small painting for a small wall.