Worlds that merge beautifully create surprising new products.
Current collaborations can be found here.
I am looking forward to new paths.
Interested?
Contact us.
Furniture with Art
with furniture designer Jack Ha
Art and craftsmanship strengthen each other. Furniture designer Jack Ha implements my stylized designs with solid inlaid wood.
Our collaboration started in spring 2022.
His fine furniture is given an extra artificial side.
A new collaborative design is in the making.
Keep an eye on the socials or subscribe to the newsletter, to also be able to place an order from the limited edition.
> Do you also have an idea for a piece of furniture?
with inlaid wood – also art – design?
Contact us.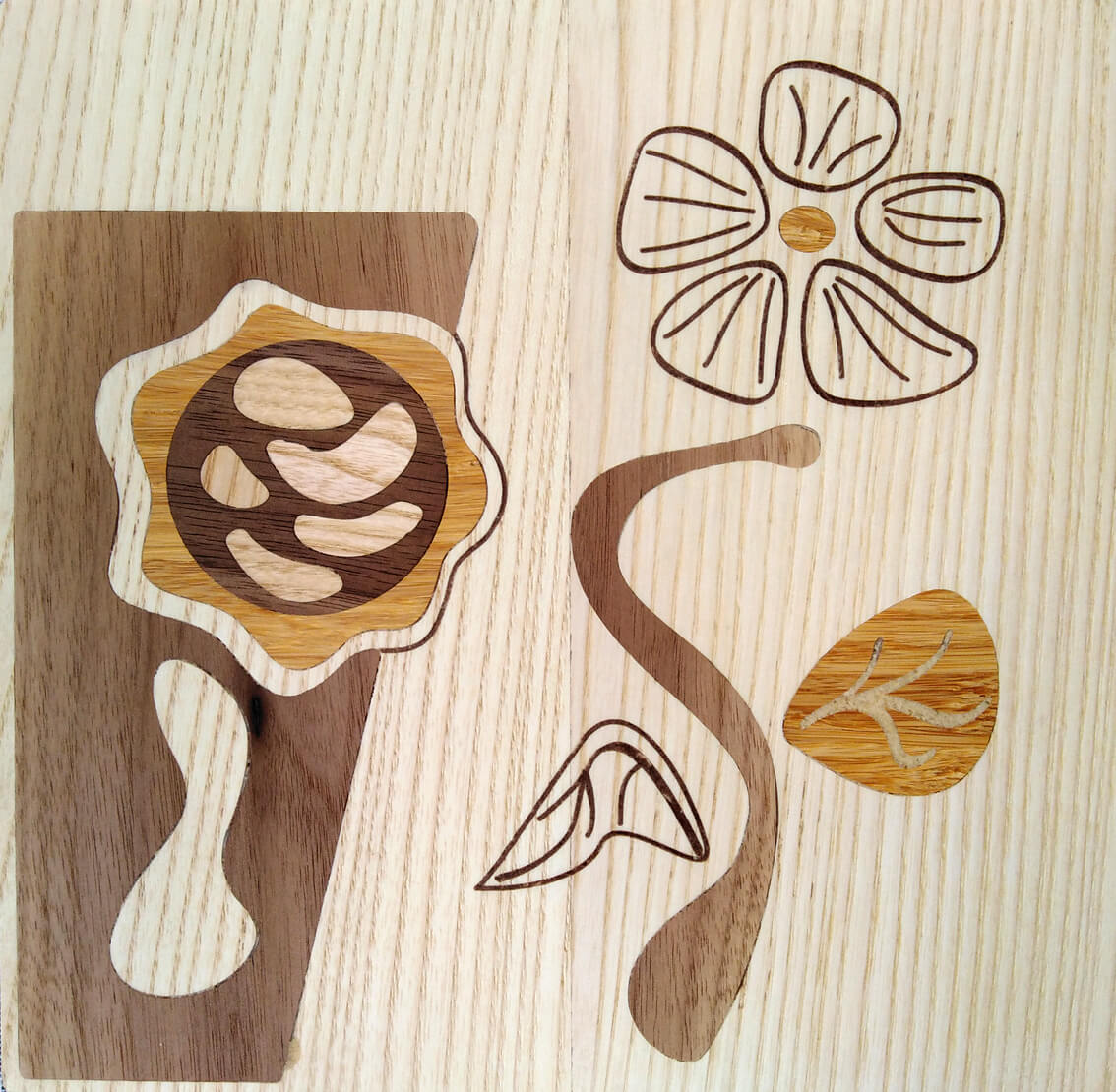 Collaboration with M2uur bv
Art and Architecture in Large-Scale Projects
M2uur bv has specialized in wall and facade-filling prints, from concept to realization. They also go even further by embellishing ceilings and roofs with exciting designs.
Art integrated into a total concept, it creates a completely new experience! M2uur bv is actively involved in various projects in which art and architecture come together seamlessly. Art is transformed from the traditional 'framed artwork on the wall' to impressive large format.
M2uur bv operates both nationally and internationally and serves various sectors, including real estate, healthcare, education, non-residential construction and public space.
Our collaboration started in the spring of 2023. The company featured my work on their website.
> We are ready to work together on creative projects that will certainly meet your expectations!
Visit the website to learn more about the various projects and services of M2uur bv.